Spin classes have been an increasingly popular workout for years. It combines enthusiastic coaching with your own personal motivations, leaving you feeling excited to keep pedaling. While there are often spin classes offered in gyms all around the world, some prefer to do it at home. This keeps you away from crowds and gives you the privacy to work out at your own pace. Fortunately, there are plenty of online spin classes to assist you! We've found the best online spin classes out there to help you get through your next workout.
The Best Online Spin Classes
What is a spin class?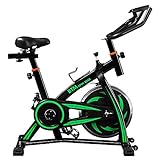 Before we move forward with our list, we'll give you a quick rundown of what a spin class is! These fitness classes have you cycle at a high-intensity using a stationary exercise bike. While you could theoretically use almost any kind of exercise bike for a spin class, they're typically designed for using a bike with a weighted flywheel to mimic outdoor cycling.
People love spin classes for the exciting atmosphere they provide. Most classes will have dim lights, loud music, and exciting coaching. While you may not get the full effect of a crowded room from your own home, you can still get the best workouts that a class can provide! Now that you have a better understanding of what spin classes are, let's take a look at the best online spin classes you can find!
---
Studio SWEAT onDemand
Studio SWEAT onDEMAND offers spin classes, TRX, yoga, and full-body workout guides. They offer a large library of spin class workouts of different lengths, intensity levels, and from different coaches. So, you can use this class for months without ever needing to worry about repeating the same class!
You can stream your classes on a variety of different devices, including iPads, iPhones, Android devices, smart TVs, and more! This is ideal for anyone who exercises at home, whether you have your bike in your living room or an entire room dedicated to working out!
Since this set of online workout classes offers more than just spinning, their prices are similar to a budget-friendly gym. You can choose from a monthly, semi-annual, or annual plan for payment. For a small extra fee, you can also receive personalized workout guidance! However, for those who only want a few classes, you can purchase a single class for a far cheaper price.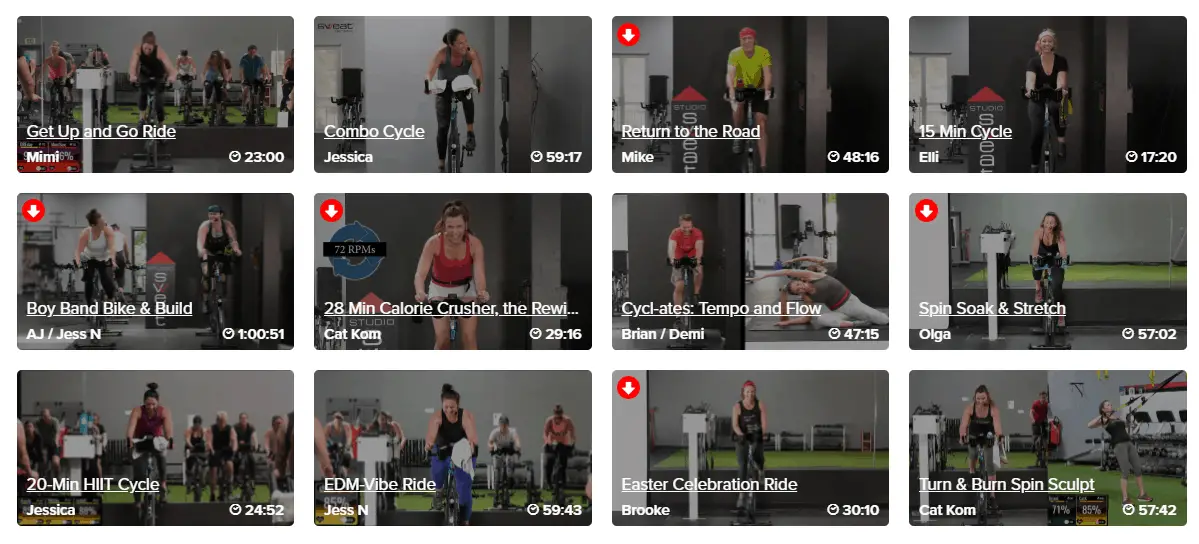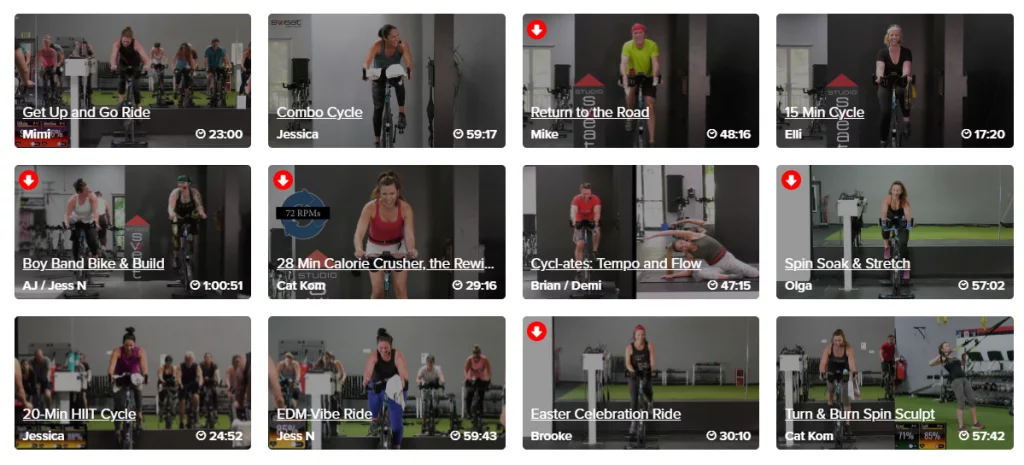 Image courtesy of Studio SWEAT onDemand.
Spinning Digital
Spinning Digital wants to bring the excitement of a studio workout into the comfort of your own home. They offer a variety of home workout guides with passionate and energetic coaching. You can also use their interactive map to find any in-person classes if you decide to take a break from the online courses.
This set of online classes offers you the ability to download their smartphone app. You can use it to track your progress, metrics, and other important analytics to ensure that you're getting the most out of your workout!
This budget-friendly spin class option allows you to choose between paying monthly or yearly. You can stream workouts on any internet-ready device, whether it's on a television set or your smartphone.
Image courtesy of Spinning Digital.
Peloton
The Peloton bike and the company's online classes have been finding plenty of success lately due to their high quality products and classes! Their options for home fitness is extensive. Not only do they have a large online library full of different classes, but they also offer live weekly classes! So, you have the option of riding with a real-time instructor.
Your options for classes through Peloton are nearly endless. You can choose from your level of fitness, which allows newcomers to start slow with the beginner classes. Other options include genre classes, live DJ classes, low impact classes, and more! Regardless of whether you want a slow and steady class with a friendly instructor or a high-power ride with an intense atmosphere, you'll find something for you!
You can also choose to access the Peleton app. This allows you to track your progress and share your workouts with others.
Peloton allows you to experience a free 30-day trial before committing to their classes, which are some of the best online spin classes out there! Once your trial is up, you can choose to continue with a low-price monthly fee for their digital membership.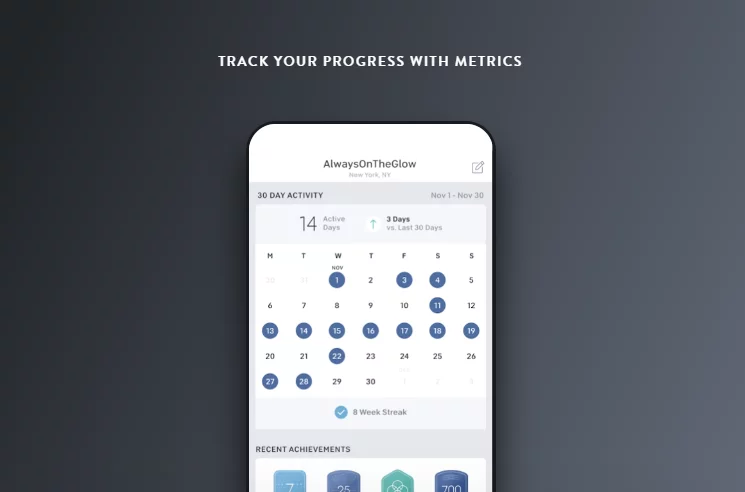 Image courtesy of Peleton.
One Cycle
One Cycle is a spin class studio that offers in-person classes and their best online spin classes. Each online class is designed to feel as close to the real thing as you can get!
This online spin class uses choreography-based cycling to bring out your most intense ride. Classes are targeted toward the more experienced spinner, though they do have a variety of options for beginners so that you can get all the experience you need.
One Cycle is one of the pricer options on this list. Your monthly subscription will give you full access to their library, as well as their new classes that are added every week. If you decide to choose One Cycle, their site also sells plenty of spin class appropriate workout gear, including leggings, and tank tops.
Image courtesy of One Cycle.
Love working out from home? Check out some of our other exercise guides to maximize your workout!
Are you feeling ready to start spinning yet? This selection of the best online spin classes is designed to get you moving and sweating. Spin classes can boost your fitness in a variety of ways, from encouraging and supporting weight loss to building muscle. The positive coaching and unique way of teaching can also be the boost of motivation that you need to stick with your fitness goals!