Remington H5600 Hot Ionic Technology For Silky Shine Wax Core Rollers Review
/ £44.03 / View on Amazon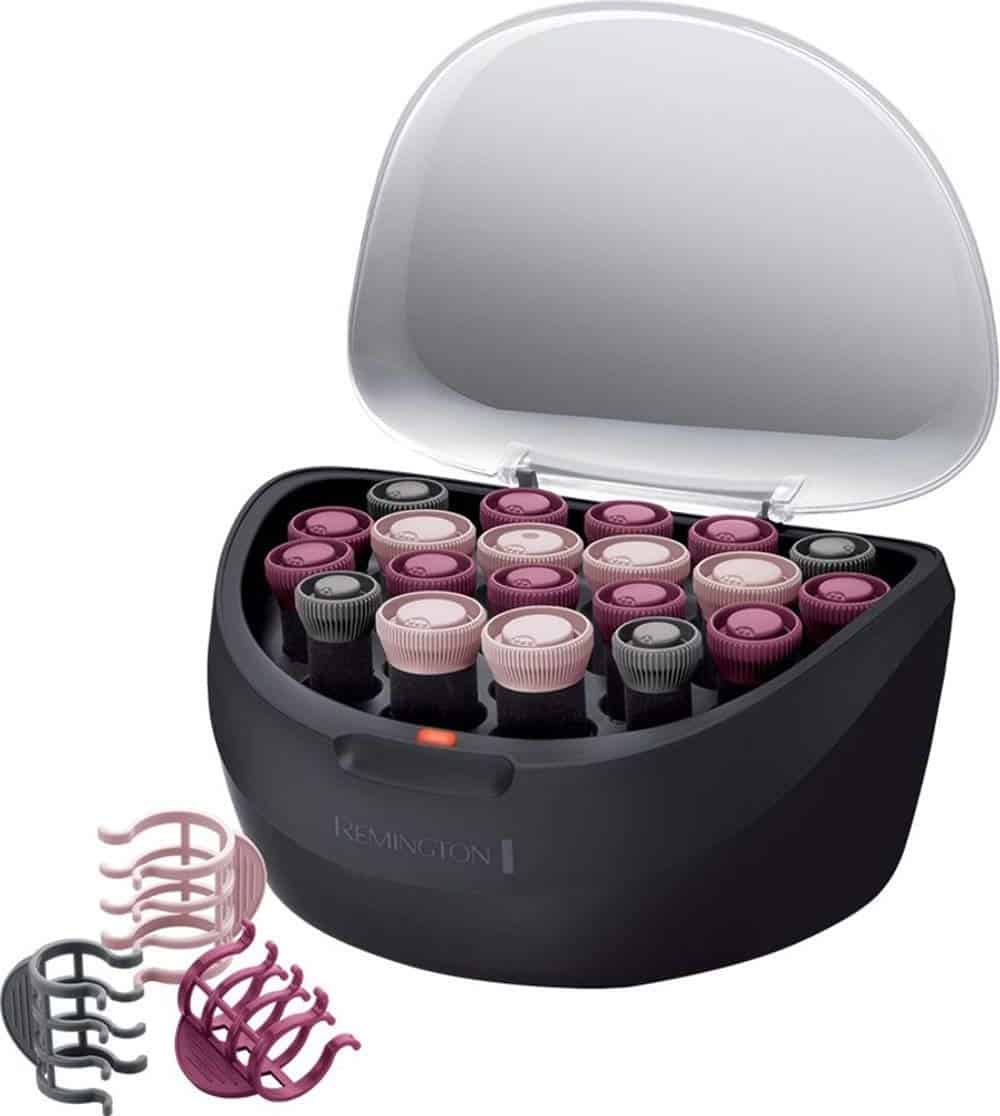 There really is a lot of modern technology in these jewels. First of all, we are introduced to ionic technology. Secondly, the core of the roller is filled with wax, improving the heat. There are 20 rollers coming in 3 sizes and 30 colour coded clips and pins. The rollers are heated in 10 minutes and there are cool end grips.
So let's talk about this technology! Iconic conditioning minimizes the static charge which results in shinier, frizz-free hair. The rollers have wax inside which means they retain more heat and the curls set faster and last longer.
The sizes are as follows: 4 small 20mm, 10 medium 23mm and 6 large 27mm. The colour-coded clips enable you to pin the rollers in all areas of your head, keeping them nice and tight with the appropriately sized grip.
The cool end grips are really handy, especially if you have butterfingers and are prone to burning your fingers.
Disappointingly, we have found more negatives than positives. On a positive, the ready light indicator is useful however the 10 minutes was too long for us to wait while they heated up.
This set isn't the best choice if you are looking for volume. We found that on straight hair, we needed some hairspray to keep the curls nice and tight.
Worryingly, the first time we plugged this in there was a smell of burning plastic. Luckily this only happened the first time. Speaking of plugging the set in, it comes with a European plug so first we had to find an adapter.
On a positive the clips are cute and if your hair isn't perfectly straight, you will be able to achieve flawless, tight curls.
Most of us were put off by the higher price of The Remington H5600 is priced quite high, which was enough to put some of us off, especially those of us who have fine hair.
But it is not all bad! The storage box is tidy and durable and once you are walking down the street with you impeccable tight curls you might be able to see past the faults.
Pros & Cons