Remmington H9100 Proluxe Heated Rollers – Rose Gold Review
/ £37.00 / View on Amazon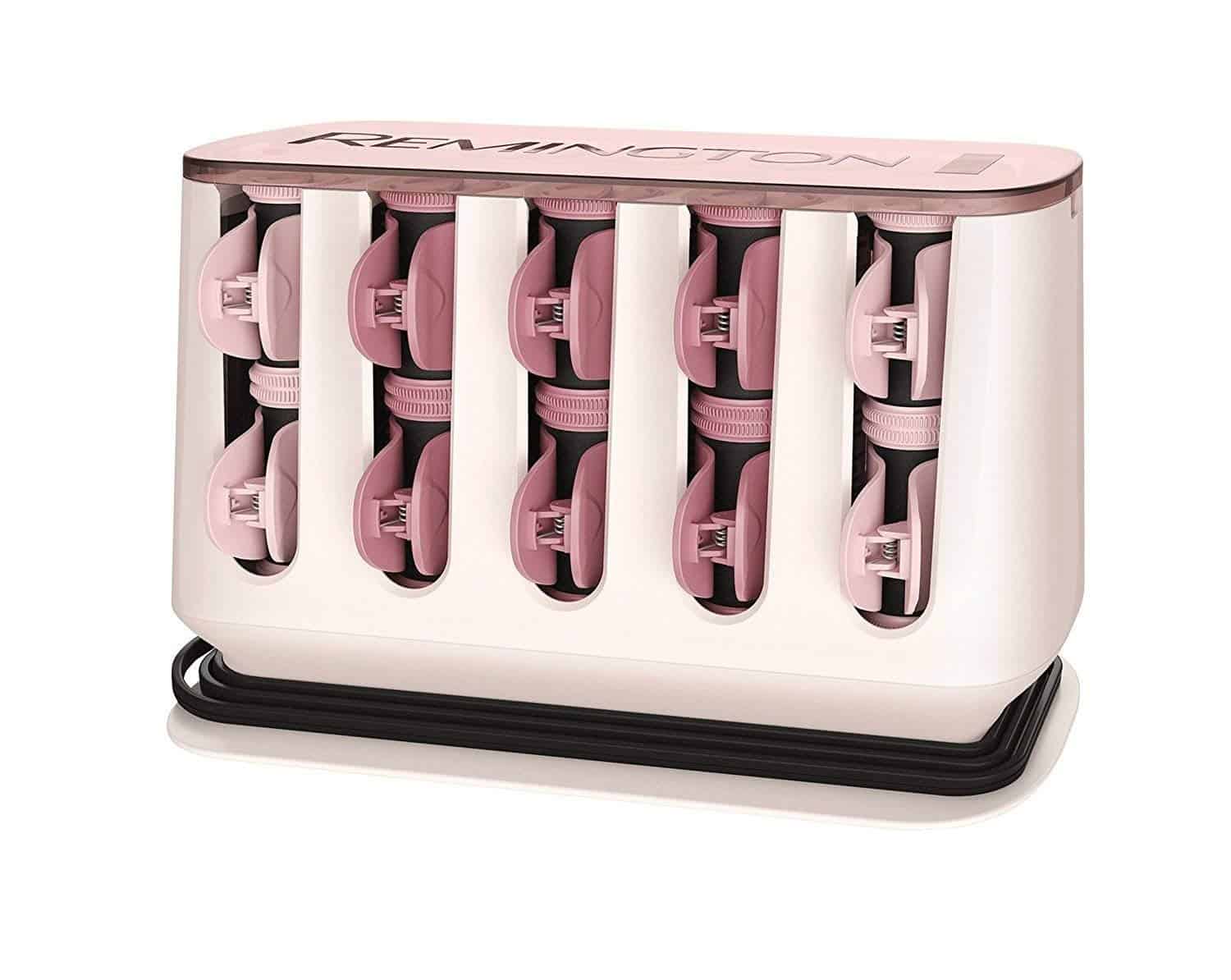 This tidy little box comes with 20 velvet flocked rollers, 8 medium-sized (25mm) and 12 large-sized (32mm). Remington has improved the design of the clips and its 'Grip Tech' finish as well as adding OptiHeat Technology, so you can get your look in approximately 5 minutes and it will last for up to 16 hours to 24 hours.
When you open the box you will notice the unit which keeps all 20 rollers safely stored. The rollers can be heated while in the storage box. The base allows you to wrap the 1.8m cord around it which means no extra cables getting caught in drawers or wardrobe doors! While having 2 different sizes you are able to choose from a range of styles and this also means the rollers are suitable for any length or thickness of hair.
The Grip Technology has been included to stop those clips slipping around in your hands, (we have all tried to open a clip and struggled, having to let go of that beautiful hairstyle and start again!) It's another feature that adds ease to the styling process.
The genius of the H9100 rollers is the OptiHeat. Not only are the rollers warmed up in just 90 seconds, but the clip is also heated. This will prevent annoying kinks in those bouncy curls. After 5 minutes your hairstyle will be ready and Remington advertises that the curls have been proven to last for up to 24 hours.
Our models said the heated rollers were amazing, awesome and the best rollers ever. It is positive to see that these particular rollers can be used on a variety of hair types with successful results. We definitely appreciated having two sizes although not all of us agreed with Remington's definition of "medium" and "large". When we tried putting the set away in different places, we were overjoyed with the storage box, taking up such little space.
Opinions varied when discussing the temperature of the rollers. Overall the speed at which they heated up was impressive. A few of us loved how well they worked despite the lack of heat. Whereas one unfortunate person burnt their fingers even with the "cool touch ends".
We felt that what these heaters rollers are missing is a light indicator to show when they are ready.
After testing the H9100 heated rollers, we decided that they are excellent value for money. They are fast and efficient, easy to store and allow you to achieve the exact look you desire whether your hair is long, short, frizzy or lifeless!
Pros & Cons