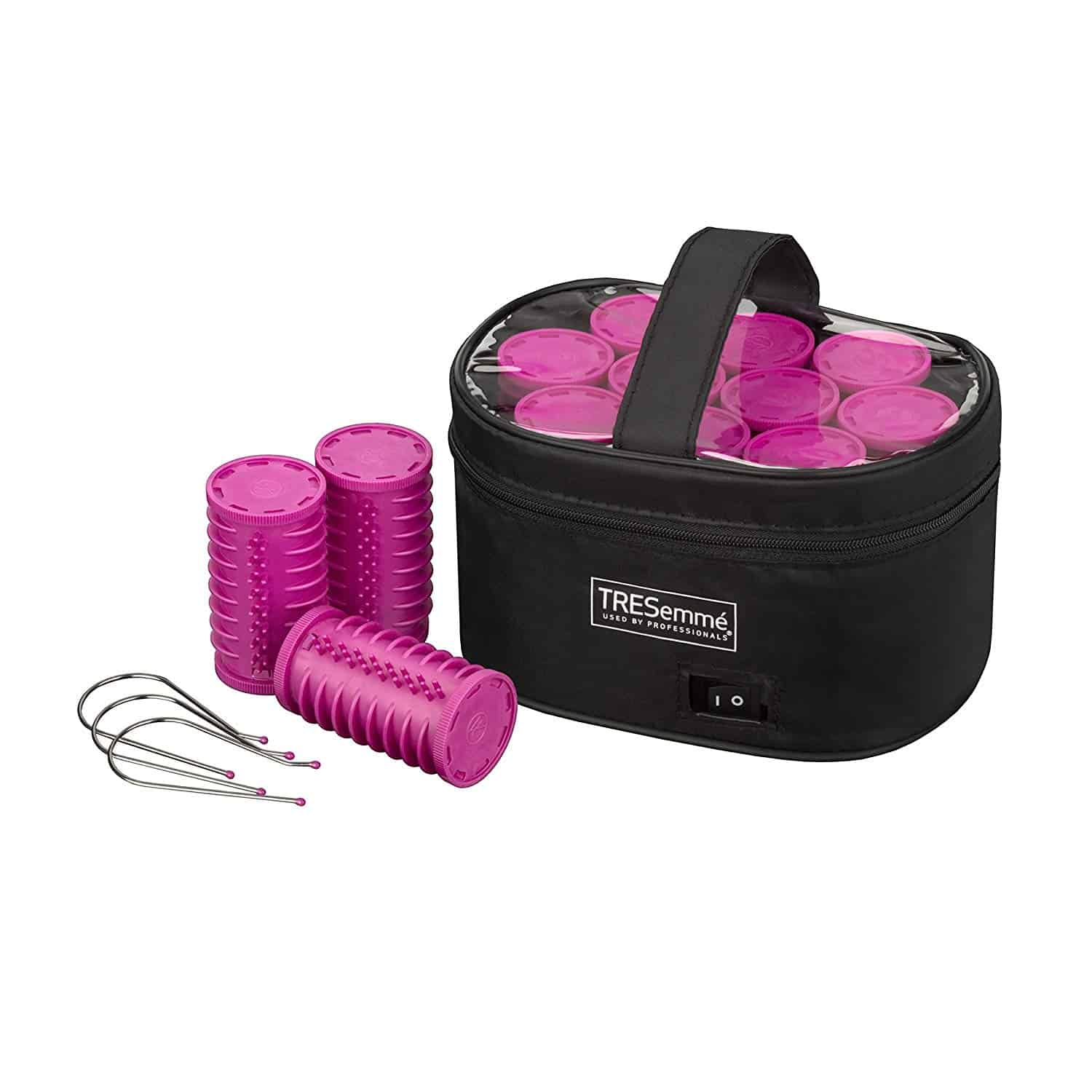 TRESemme has provided us with the option to buy a set of 10 large rollers with the emphasis of volume and body. It also comes with 10 easy to use pins and an information booklet if you aren't a pro. It has a fast heat system and a high heat performance giving you the salon look. The bag is lightweight and has a handle, making it easy to take away with you. The other key feature is that it comes with dual voltage.
The set of 10 rollers are exceptionally high quality, taking very little time to curl your hair. The nice thing here is that you can choose between blue or pink.
We are missing a heat indicator but they are ready for use in 10 minutes. Make sure you keep your fingers on the edges because the main barrel of roller gets very hot.
The best feature of TRESemme's heated roller set is that it is ideal for those who travel often. It is light and tidy and its dual voltage allows you to use it outside of the U.K.
This product might not be the best option if you have short hair as they fall out. If you do have short hair they might work better if you have longer clips than those that are provided. The clips are great for shoulder length to long hair.
These rollers are great if you have very fine hair and you need to get some extra shape and volume, that being said you might need a little practice and to leave them in for a bit longer.
There is no need to worry about damaging your hair, the rollers do get very hot but not to the extent of overheating.
Considering this is the cheapest heated roller set we have looked at so far it is most definitely a bargain, especially for the high-quality look once you've had a practice run.
If you know your hair needs more than 10 rollers it might be worth looking at other sets, or do as others have and buy two sets.
This heated roller set is definitely one of the best for those who travel a lot but don't let that put you off if you are just looking for a smart set to use at home.
Pros & Cons