If you've ever wondered what's better, a rowing machine or exercise bike, then you've come to the right place. Choosing what type of exercise machine you want in your home can be tough. If you only have the budget or space for one, you'll need to have a better understanding of what each machine can do for you and why you'd want it. So, we've put together a review of everything that you need to know to make the decision on what to buy for your home. So, what is better between a rowing machine or exercise bike?
What Is Better A Rowing Machine or Exercise Bike
What is a rowing machine?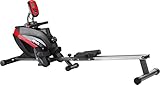 Rowing machines are one of the most commonly seen machines that you can find in the gym after the common treadmill. It's designed to combine your cardiovascular workout with some strength training. So, you can expect to feel the heat of a cardio session while also working your muscles.
These machines mimic actual rowing in a boat. The performance monitors are there to show you things like your pace, watts, calories, and stroke rate. So, you can close your eyes, lean back, and feel like you're rowing down a stream. They allow for fast, intensive rowing, or a more leisurely pace that'll still give you a good workout.
What are the perks of a rowing machine?
This type of exercise machine has plenty of benefits to choosing it. One of the most impressive is that it's meant to give your entire body a workout, targeting up to 85% of your muscles! A full movement on a rowing machine takes up a lot of your body, so you don't have to worry about neglecting a certain part.
They are also a machine that has you sit down. This increases your chance of injury and puts less pressure on many of the joints that are often involved in the most injuries. The way that they work out your muscles is also less likely to make you feel soreness unless you're really pushing it.
Rowing machines also only need a short amount of time to give you the best results. You can get a fantastic workout on a rowing machine after only 15 minutes! This is perfect for the person who only has a short amount of time to dedicate to their fitness. Considering how many parts of your body the rowing machine works, that's not a bad deal!
What are the downsides to rowing machines?
Rowing machines can take up a lot of space in your home. They may look skinny, but the flywheel is quite large. So, if you're looking to get a rowing machine of your own, you have to keep in mind how much space it'll take up. In addition to being large, they're also noisy. It's impossible to have a quiet workout on the rowing machine, whether it's a water or air rower.
Rowing machines are going to have a lower impact than other types of exercise. While this is a healthy choice, it doesn't mean it's entirely risk-free. The seated position of the rowing machine can cause lower back pain if you aren't keeping a proper form. If you think the rowing machine is for you, make sure that you are listening to your body and maintaining a position that is safe.
What is an exercise bike?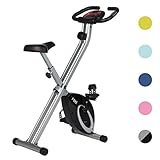 The exercise bike is even more commonly found than the rowing machine. They've become a staple in any real gym, and make appearances in home gyms all over the world. So, why all the fuss? These machines are stationary bikes that, like the rowing machine, mimic the real-world equivalent. Similar to outdoor biking, exercise bikes are a fantastic piece of cardio equipment.
Exercise bikes are more than just pedaling. Most types allow you to increase the resistance, giving you the same workout as if you were going uphill. Some types will also come with upper-arm handlebars, giving your arms as much of a push as your legs.
What are the perks of an exercise bike?
As mentioned, exercise bikes are one of the kings of cardio. They allow you to strengthen everything from your lungs, heart, and muscles. You're also sure to build up a sweat on the exercise bike, which is great for those who are trying to lose weight or burn calories. Higher intensity workouts on the bike can also help you burn body fat.
As seen with the rowing machine, these exercise bikes are also ideal for those in need of a low-impact workout. The movements made are smooth and steady, putting minimal pressure on your joints and your bones. You also have complete control of your speed and resistance, so any level of user can find the right stride.
Exercise bikes can be quite heavy. However, the typical machine is still smaller and lighter than many other home exercise machines, including the treadmill. They also provide a safe alternative for those who like to ride outdoors. So, even if you just want to keep it for the days it's too rainy to bike outside, it's a worthy option.
What are the cons of the exercise bike?
Exercise bikes can work up a sweat and help with weight loss. Unfortunately, the time it'll take you to burn plenty of calories is far higher than comparable machines. If losing weight is your ultimate goal, this type of machine shouldn't be the only thing you're relying on.
For cycling enthusiasts, it's also important to note that this won't give you the exact equivalent of an outdoor bike. You can increase the resistance, but it still won't give you the exact same challenges that outdoor cycling does. So, if you're training for a race, you can't rely on the exercise bike alone.
Should you go for the exercise bike or the rowing machine?
Now, for your all-important question: what is better between a rowing machine or an exercise bike? Ultimately, it boils down to your goals. Exercise bikes are a perfect addition to a home gym set-up. Or, if you work out at a gym, are a great way to cool down or warm-up for your upcoming workout.  However, they aren't the best choice if you're only planning on using the bike.
Rowing machines give you a more full-body workout. If you want to stick to one machine or are limited in the time you can dedicate to your fitness, a rowing machine may be the safer bet.
The rowing machine and exercise bike are also both great choices for those who need less impact. Though, the rowing machine can increase your risk for lower-back problems. If that's a concern, then your best bet is the exercise bike.
You've hopefully now found your answer to your question of what is better between a rowing machine or exercise bike. It's all about your personal goals. The rowing machine has a few more pros, but for some, the exercise bike is perfection.