Relaxing and having fun in the backyard during sunny days is what every family having children dream of, and it is surely even better if you have a trampoline. Since the market is filled with many different trampoline models for various types of budget, choosing the right one can be often challenging. There are many criteria to chose from, but safety is one of the most important for sure! That is when you need to decide between springfree trampoline vs regular trampolines.
A recent study in the Journal of Pediatric Orthopedics reveals that trampolines are responsible for over 1 million emergency room visits in the period from 2002 and 2011, with more than 90 percent of injuries take place at home, irrespective of the age of those who use it. That's why spring free trampolines are becoming in demand since this type is considered as a safer option both for children and adults.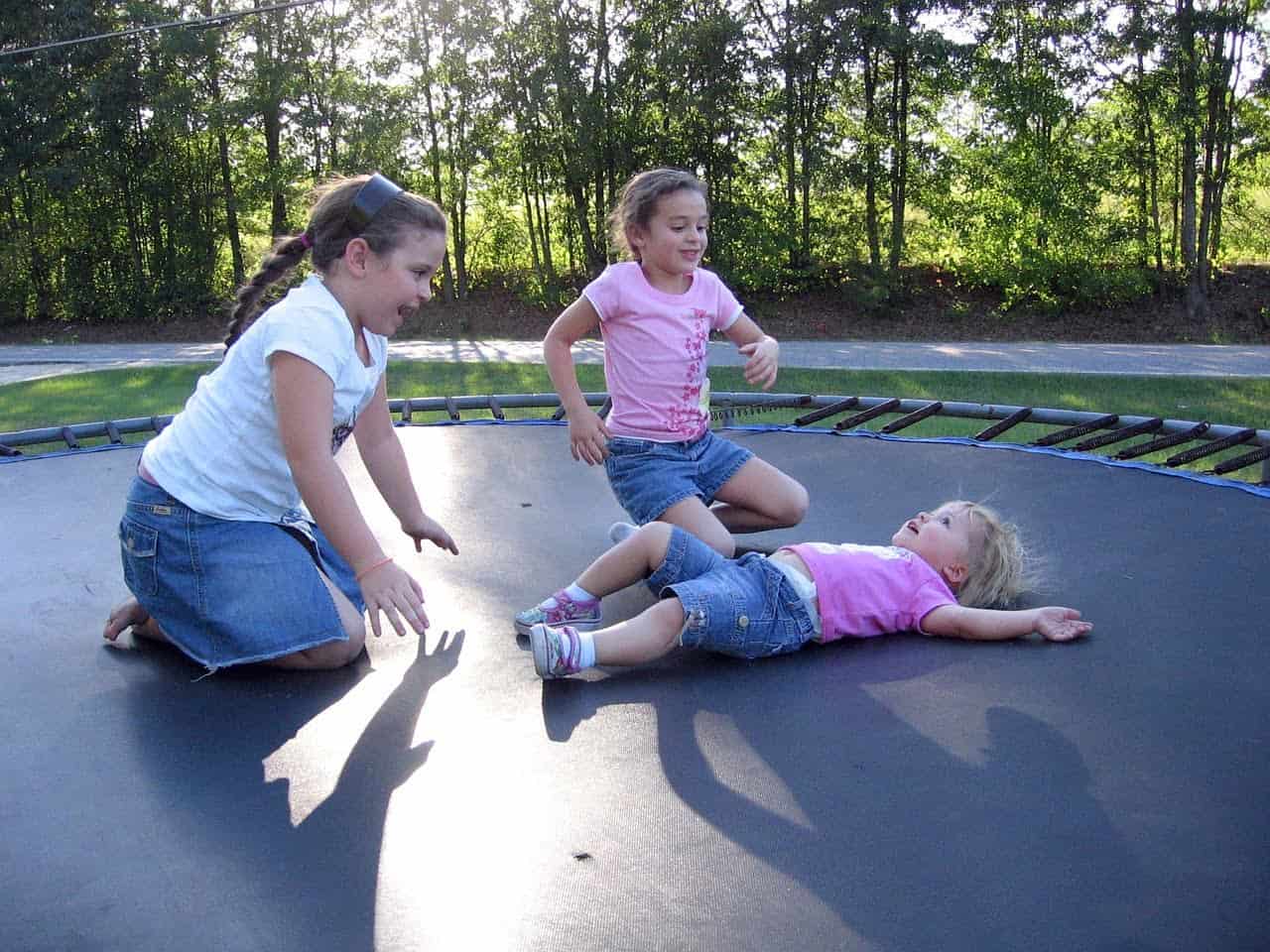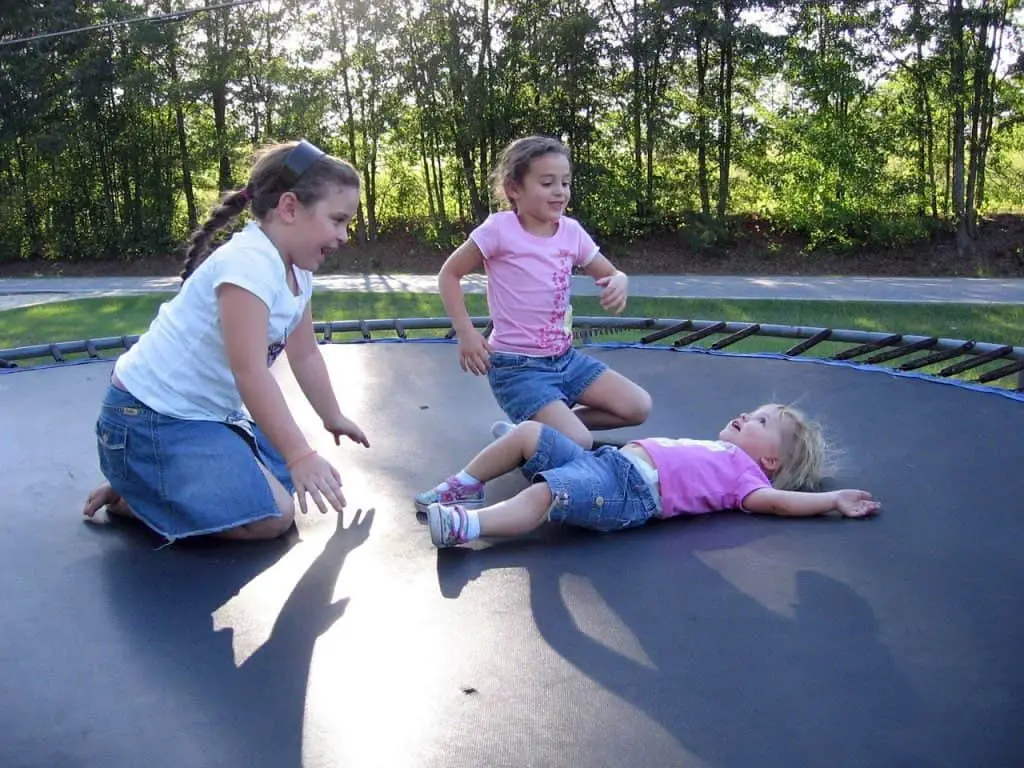 Image Courtesy Of Pixabay
So, is a spring free trampoline the best choice for you? Apart from safety, choosing the right trampoline also means taking into account factors other than safety, and among them are bouncing quality, assembly ease, type of design, durability factor, and price range. In the next few chapters, we will compare the springfree trampoline vs regular trampoline to find out which one of them is the right choice for you and your family.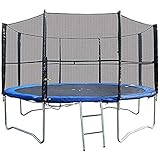 BodyRip 12FT 8-Poled Trampoline Net | Premium Bounce Safety...
✪ WE GOT YOUR BACK | BodyRip is one of the best sports equipment suppliers online that offers quality, durable, and affordable products to help you stay fit, healthy, and active.
✪ DESIGNED FOR SAFETY | Our trampoline net is created to have a durable polyethylene mesh with 4mm x 5mm holes that are small-fingers safe, and a double lock velcro entry with clips for extra safety. An awesome choice for net replacement.
✪ CHOOSE THE RIGHT SIZE | For safety precautions, please check the style of your trampoline before purchasing. Choose a product that can be suitable for 8poles (4-legged) or 6pole (3-legged).
✪ SET INCLUSIONS | One premium trampoline net replacement (poles and fixings are NOT included). Affordable and Quality is the best we offer! So don't doubt your self, be brave, be bold!
Last update on 2022-06-28 / Affiliate links / Images from Amazon Product Advertising API
How to Choose the Perfect Trampoline
Safety
If one thing should determine whether spring free trampolines are worth the money, it should be safety, since spring free trampolines work by eliminating all of the problematic factors.
The main concept of the spring free trampoline is that the metal frame has been moved away from the jumping area and you don't need to worry about landing on the springs or hard edges, hence there's no chance of injury if you or child slips during usage.
Regular trampolines very often deteriorate to the point where it completely breaks on the edge where spring is connected with metal frame and jumping pad. At that point you can fall and injure yourself even if you have a safety net around the trampoline. A very important aspect of spring free trampolines is the fact that spring free's net is directly attached to the actual edge of the jumping pad making it firmer, stronger, and doesn't deteriorate over time like the other types of trampolines do.
Bouncing quality
As safety is definitely your priority in choosing the right trampoline for your family, your children only care about trampoline bouncing quality. You might think since there are no traditional springs in
Spring free trampoline, therefore it doesn't provide good bouncing quality. You couldn't be more wrong. Bendy but robust plastic rods underneath the jumping pad deliver great bouncy quality. Nevertheless, bouncy feel somewhat different on spring free trampolines, since they provide smoother bounce and they are much tender for knees and joints.
Comparing the two options available on markets today, we can say that both options offer the same bouncing quality.
Assembly ease
When you buy and bring the new trampoline home the last thing you want to do is to spend hours or days assembling it to discover in the end that you need to recruit external help to do it for you. Regular trampolines are generally easy to assemble, especially when you are following the attached instructions. Sometimes you might need two people to assemble it, depending on the size of the trampoline. Nonetheless, jumping and fun can start usually in a few hours from the start of the assembly process.
Contrary to regular trampolines, assembly of the spring free trampolines can be more demanding for some users. There are various reviews where some users spent a couple of hours assembling the spring free trampoline, while others spent an extra few to put it together. Reviews suggest that the challenging part in assembling the spring free trampoline is when you come to the part of installing the mat rods since you need to put them precisely in their place and apply a bit more strength than usual.
However, these days there are many available tutorials online where you can see some tips and tricks from other users on how to assemble it quick and easy.
Type of design
Regarding the design of trampoline, there are few things you should consider:
size of trampoline
shape of trampoline
accessories that you can buy with trampoline
Both types of trampolines offer various choices in all there above mention sections. Depending on your needs, preferences, and available installation area, you can choose: round, square or oval shape in medium, large or jumbo size. Regarding available accessories, options are practically limitless.
Durability factor
The spring free trampolines are made from the same materials as other regular trampolines, such as rubber, plastic, and some metal. Quality materials are used in the production of spring free trampolines. All elements of the spring free trampoline are weather-resistant, together with UV stabilized mat and net rods, as well as galvanized and powder-coated steel frame and a UV stabilized polypropylene mat and safety enclosure. Online reviews suggesting that these trampolines were used in harsh weather conditions for more than 8 years and are still in excellent shape.
It is needed to say that these trampolines come with a world-class warranty for 10 years on the whole trampoline. Unlike other trampoline manufacturers that offer warranty only on specific parts, the spring free trampoline warranty covers all parts of the entire trampoline. The warranty covers manufacturing faults but does not apply to general wear and tear.
Price range
In competition with regular trampolines, spring free trampolines are considerably more expensive. Their price can be double the price of a regular trampoline for jumbo size. However, regarding the fact that they are the safest trampoline on the market at the moment, it is understandable that they are pricey. Does the health of you or your loved ones have a price at all? Surely not!
It is also worth mentioning that with regular trampolines you need to change the jumping pad at least twice a year, while for spring free trampolines with the registered warranty you will be safe for a two-year period.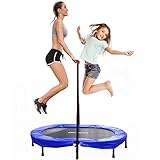 ANCHEER Trampoline for Two Kids, Max Load 100kg, Includes Handle...
【Adjustable & Compact & Portable】: This mini kids trampoline with adjustable handle bar, 5 levels heights, adjustable from 38 to 45 inch, more stability, and suitable for any height of people to keep balance. It is designed to fit small spaces in the gym or at home, and its convenient size lets you carry it from one spot to another without any hassle.
【Unique Design & Safe & Fun】: This rebounding surface offer big enough space, trampoline workouts are ideal for men and women alike. If you want to start getting fit or if you have been working out for some time now and just want a new routine, you should try this trampoline training! Furthermore, oval trampoline is designed with more spaces for twins, two kids, or parent-kid to jump together.
【High Quality & Solid Build & Durable】: Heavy-duty frame, PP jumping mat, PVC safe pad cover, stainless steel springs, rubber-tipped leg tube, offers a much safer environment for you.
【Increases Balance & Coordination】: This folding childrens trampoline work out a wide range of muscle groups, such as the cardiac and skeletal muscles. Strengthen skeletal system and increase bone mass, improve circulation. It helps strengthen the shoulder, hip, and leg muscles, burn calories. This parent-child twins trampoline also makes parents and children closer. Help kids build a healthy and happy childhood.
Last update on 2022-06-28 / Affiliate links / Images from Amazon Product Advertising API
Spring free Trampoline vs Regular Trampolines: FAQs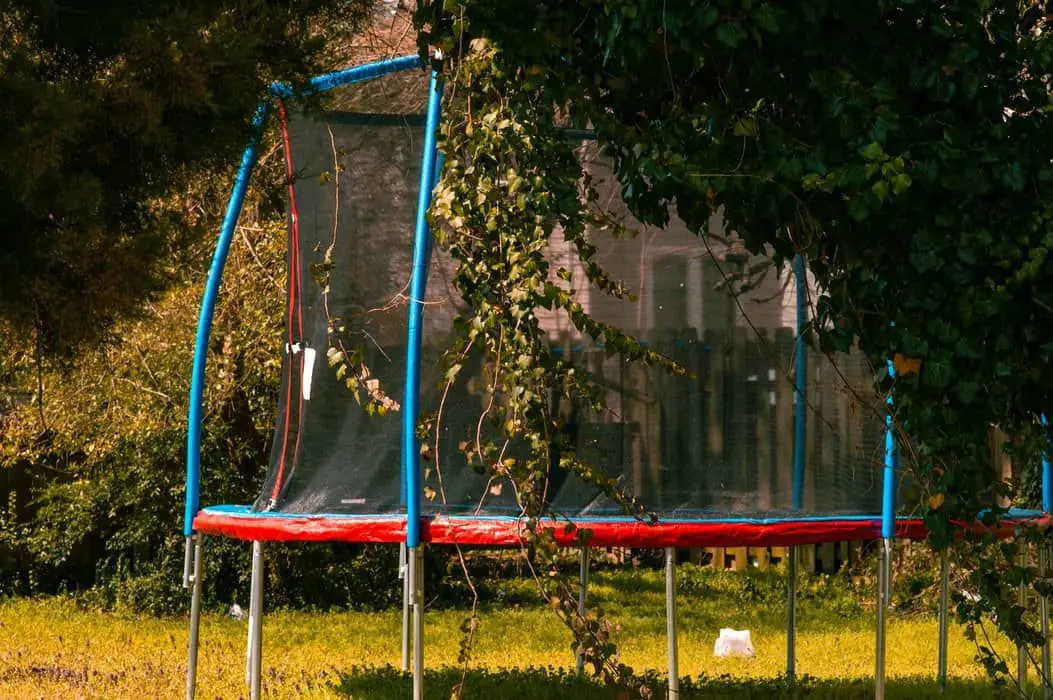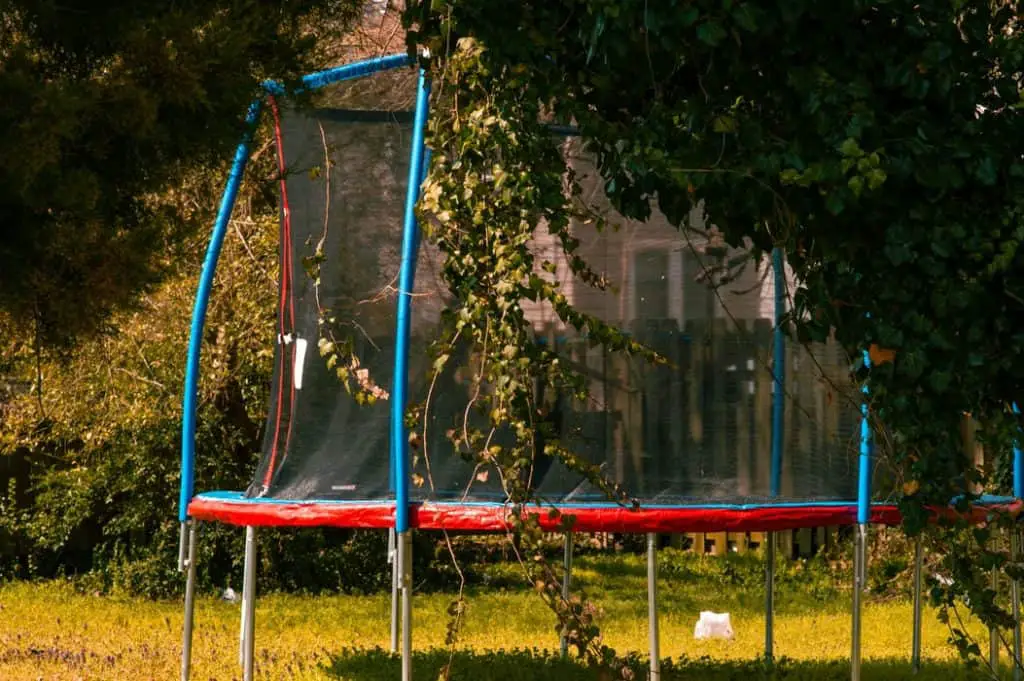 Image Courtesy Of Unsplash
1. In what sizes and shapes come Spring free trampolines?
Spring free trampolines come in three different shape types: round, oval, and rectangular. All shapes can be ordered in three different sizes: medium, large, or jumbo. Minimum space requirements for installation are from 16ft x 16ft (4,9m x 4,9m) to 21ft x 21ft (6,4m x6,4m).
2. Are Spring free trampolines bouncy as traditional ones?
In terms of achieving a certain height while jumping, there is no difference between spring free trampolines and regular trampolines. However, the feel of the bounce on the spring free trampoline vary compared to regular trampolines, since the jump is smooth and non-jarring, hance the Springfree trampoline is much tender for knees and joints.
3. Is there an age limitation in using the Spring free trampoline?
Spring free trampolines are recommended for use from about kindergarten – maybe one year younger. Kids should first learn how to jump on the ground and use a trampoline afterward.
Verdict – Spring free Trampoline vs Regular Trampolines
No products found.
Are the spring free trampolines worth the money? The answer is: DEFINITELY YES! If you have money to buy the spring free trampoline, don't hesitate to do it. If you are stint with the budget, just remember that buying a cheaper alternative may end costing you more in terms of health expenses such as sprain joint, broken arm, leg, and hopefully not worse.
Choosing the right trampoline is not about luxury. It is about safety, especially of your beloved ones. Safety should be prime criteria when choosing a trampoline, same as when choosing a baby crib or a car seat. That's why the spring free trampoline is definitely your best choice.
Now that you decided to buy a trampoline, you need to make sure which size is suitable for your kids. Check out our guide on 8ft vs 10ft trampolines!