When you are shopping for the best headphones for music, the choices can be overwhelming. More often than not, the audio and manufacturing quality of headphones are directly tied to the product's price, and your budget will limit what you can get your hands on. If you are a true audiophile, choosing the right or wrong pair of headphones will make a difference between making and breaking your day. But if you are on a budget, some of these headphones will sound like a million dollars.
The subjective quality of the headphones for music is also very dependent on the type of music you prefer because some headphones are better suited for certain types of music than others. For example, headphones with balanced sound and immersive soundstage are better for instrumental or vocal-centric music genres like folk or jazz. On the other hand, headphones with accentuated bass are better for people who like extra kicks and thumps in their music; for example, R&B, hip-hop, or EDM.
One more thing you should consider is for what and for how long you will use the headphones on a daily basis. If you are an active person and like to listen to music while running or working out, you should consider a wireless model. If you want to enjoy your music while sitting on a couch or lying in bed, then it doesn't matter if the headphones are wired or wireless.
All in all, everything comes down to your preferences and the amount of money you are willing to spend. If you have a big budget, you should aim high and choose some of the more expensive models. If you don't, the best bet for you is to look out for the best manufacturing quality because, in the long run, continually replacing the fragile models will cost you a lot more.
We know that shopping and trying out can be a boring and tedious process. That is why we tested dozens of headphones for music you can find on the market, so you don't have to, and we compiled a list of the best ones. If you keep reading, you will find the reviews on the five pairs of headphones that are guaranteed to satisfy even the most demanding ear, the benefits of having the best headphones for music, and a comprehensive buying guide.
Our Top 5 Headphones for Music Review
Best Selling Headphones for Music on the Market in 2021
The Best Headphones for Music: Review
1. Bose SoundLink
If you are looking for the best headphones for music, Bose SoundLink headphones are the best on-ear Bluetooth headphones in its price class. They look incredible and appealing with its sleek design and great color combination. If you really want to be picky about them, they are the wireless version of Bose's SoundTrue wired headphones. SoundLink headphones, besides not having a wire, are not as compact as SoundTrue headphones because they don't fold flat in its carrying case, so the overall size is slightly bigger.
The comfort that Bose SoundTrue headphones provide is unprecedented – they are lightweight, they fit snugly on your head, and memory foam ear cups comfortably conform to your ear. Fabric is pleasant under fingers, and cups seem durable. Unfortunately, they don't tolerate sudden movements, shaking and jumping, so we recommend that you don't wear them while doing heavy exercises.
When it comes to the sound quality, we have to admit that SoundTrue headphones are one of the best Bluetooth headphones we have heard. They are not quite as good as some wired headphones in its price class, but they sound natural, with good clarity and strong but balanced bass. You can occasionally hear a sliver of "Bluetooth artifacting," but it's unnoticeable for most people.
What we like:
Excellent sound quality and two-way microphone system, which automatically changes volume based on speech level and ambient noise;
Battery life rated at 15 hours;
Well placed remote control buttons;
Snugly and comfortable.
What we don't like:
A bit cumbersome carrying case.
---
2. Sennheiser HD 450BT
If you are looking for a tremendous noise-canceling experience, then you should definitely consider Sennheiser HD 450BT headphones. Even though their price tag is far from inexpensive, these headphones cost much less when compared to the leading headphone models with active noise-cancellation.
Besides above-average ANC performance and excellent Bluetooth audio, Sennheiser's headphones feature a user-adjustable EQ, extremely comfortable fit, and easy-to-operate controls. When you combine these attributes and their price, you get the best noise-canceling headphones you can buy.
Generously cushioned memory foam earpads will ensure that your ears are snugged in comfortably. Headband provides an optimal fit on your head. The semi-matte surface looks stylish. Overall, very comfortable and attractive.
32mm dynamic driver delivers powerful and precise sounds within a frequency range of 18Hz to 22kHz. The headphones are compatible with Bluetooth 5.0 and support AAC, AptX, and SBC codecs. Battery is expected to last roughly 30 hours, but your results will vary with your volume levels and your ANC usage.
All in all, they sound great, they look great, they are very comfortable, and for their price, Sennheiser HD 450BT headphones are quite a steal.
What we like:
Excellent audio performance;
Strong noise-cancellation ability;
User-adjustable EQ;
They feature wired passive mode coupled with active noise-canceling.
What we don't like:
Noise-cancellation is not class-leading.
---
3. Sony WH-CH710N
Sony WH-CH710N are not the best headphones for music if you compare them to £400 headphones, but for their price class, they sure are. 30mm driver units deliver a frequency range of 7Hz to 20kHz and the superior audio quality you'd expect of Sony headphones with deep and robust bass and crisp and crystal-clear highs. The headphones are compatible with Bluetooth 5.0 and support AAC and SBC Bluetooth codecs, but not AptX.
The heavily cushioned earpads provide a very comfortable experience for your ears. The headband fit is also quite comfortable, and despite their bulky build, they feel exceptionally lightweight, even over long listening periods.
It features active noise-cancellation, though it's not exceptional. The headphones successfully damp down low-frequency, while for mids and highs, it's merely decent. You should also keep in mind that ANC does affect the audio slightly, which is somewhat common for headphones in this price range.
The left earcup houses the power button, which also serves as a pairing button, and connections for the included USB-C charging cable and the 3.5mm headphone cable.
Battery life is expected to last roughly 35 hours with ANC on or 45 hours with ANC off, but your results will also vary with your volume levels.
What we like:
Excellent noise-cancellation for price;
Incredible audio performance with deep bass and crisp highs;
Can be used in passive, wired mode;
Simple, sleek design.
What we don't like:
---
4. Anker Soundcore Life Q20
Anker Soundcore Life Q20 are undoubtedly one of the best headphones for music you can get for an affordable price. The headphones are Hi-Res Audio certified, meaning that they are capable of producing exceptional sound. Life Q20 active noise-canceling headphones reproduce the music with extended high frequencies that reach up to 40 kHz for extraordinary clarity and detail.
Besides allowing you to listen to your favorite tunes in high resolution, these headphones also reduce ambient noises. The hybrid active noise cancellation can detect and cancel out a wider range of low and mid-frequency noises such as cars and even airplane engines. No matter where you are, you'll be able to listen to music without any interruptions.
Last but not least, the Anker Soundcore Life Q20 headphones can last for about 40 hours of non-stop playtime in wireless active noise cancellation mode (at 60% volume). When listening to music in the standard mode, the headphones will last for about 60 hours when fully charged. If you're ever in a rush, you can charge these headphones for just five minutes and get four hours of listening.
What we like:
Excellent headphones that are Hi-Res Audio certified;
The active noise cancellation feature eliminates all surrounding noises;
The new BassUp technology strengthens the bass output;
When fully charged, the battery lasts for up to 60 hours; 5 minutes of charging ensures four hours of music.
What we don't like:
BassUp mode sometimes overdoes the bass.
---
5. OneOdio Studio
OneOdio Studio makes some of the best headphones for music for those who are on a budget and can't spend too much money on expensive headphones. For about £30, you'll be getting superior sound quality. The large speakers feature neodymium magnets and ensure powerful bass, clear vocals, and crisp high notes that make up for a perfect hi-fi sound.
OneOdio Studio headphones also feature high-quality padded ear cushions that are specifically designed for maximum comfort and noise isolation. The headband is adjustable and stretchable, allowing everyone to adjust the headphones to a perfect angle.
The headphones also feature a long DJ-style 9.8-foot cord that easily reaches from the TV or stereo to your favorite chair. A standard-sized 6.3mm plug cable and a 3.5mm plug cable(with mic and one function button) are included. They both are completely detachable, you can plug in the mixer you want to use.
What we like:
Quality headphones that come with an affordable price tag;
The high-quality padded ear cushions ensure maximum comfort and noise isolation;
The headphones are compatible with almost every music device;
A long cord, two plug cables, and a mic and function button are included.
What we don't like:
Some users complained that the quality of the sound is not as good as advertised.
---
Related posts:
---
The Best Headphones for Music: Buyer's Guide
If you are wondering what the most important qualities you should look for in a set of headphones for music are, you should definitely check out this buyer's guide.
Audio technology has improved significantly in the past few years, and specialized headphones for music are no longer exclusive to musicians and producers. They've become available to the broader public, but there is an overwhelming amount of choice on the market, and people don't know which ones are the best for them.
One of the first things you should look out for when choosing the best headphones is audio quality and comfort. This is the tricky part to navigate through because, in order to provide a cheaper and affordable choice, manufacturers often have to sacrifice one or both of these attributes.
After that, you should choose between the wired or wireless model, depending on your daily activities. The next thing you should look out for is if the headphones are over-ear, on-ear, or in-ear headphones, what material are they made from, and so on.
If you keep reading, you will find out why each of these qualities can benefit your satisfaction.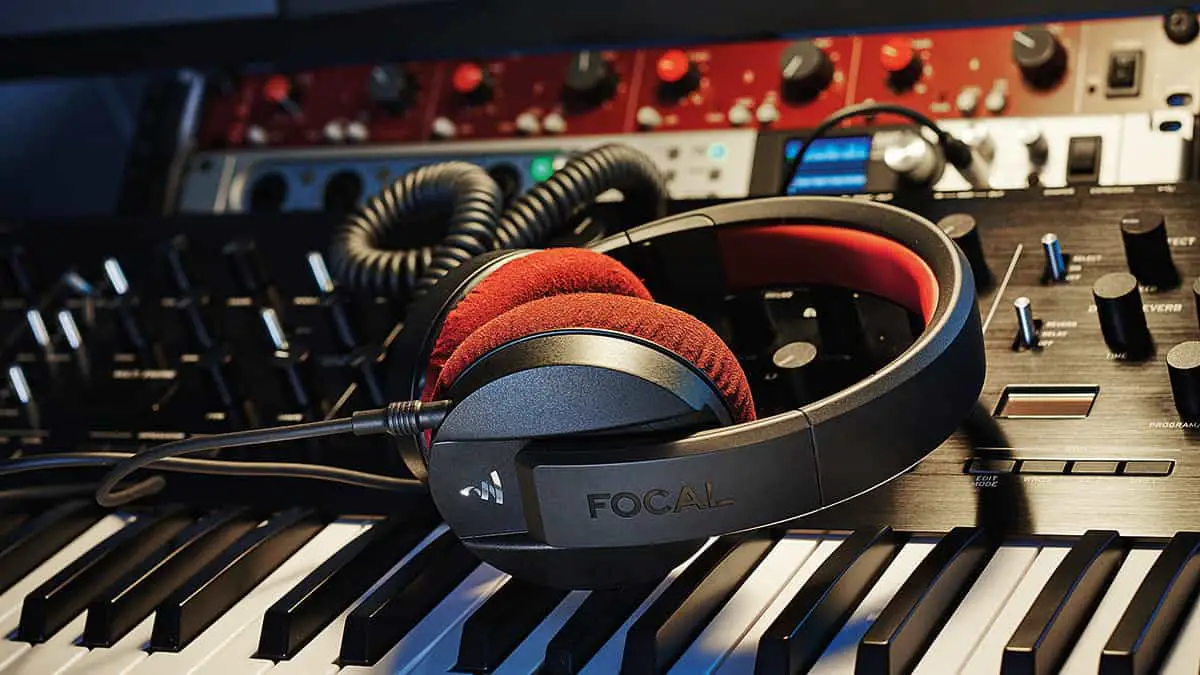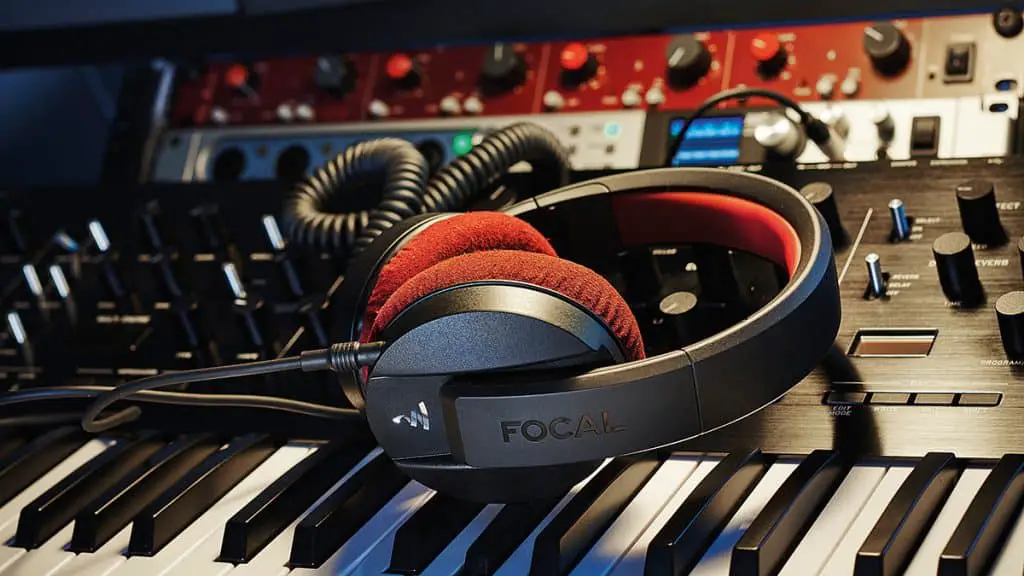 Image Courtesy of Music Radar
Best Headphones for Music: Benefits
If you wonder whether you should invest your money in a good pair of headphones for music or not, here are a few reasons that should clear all the doubts.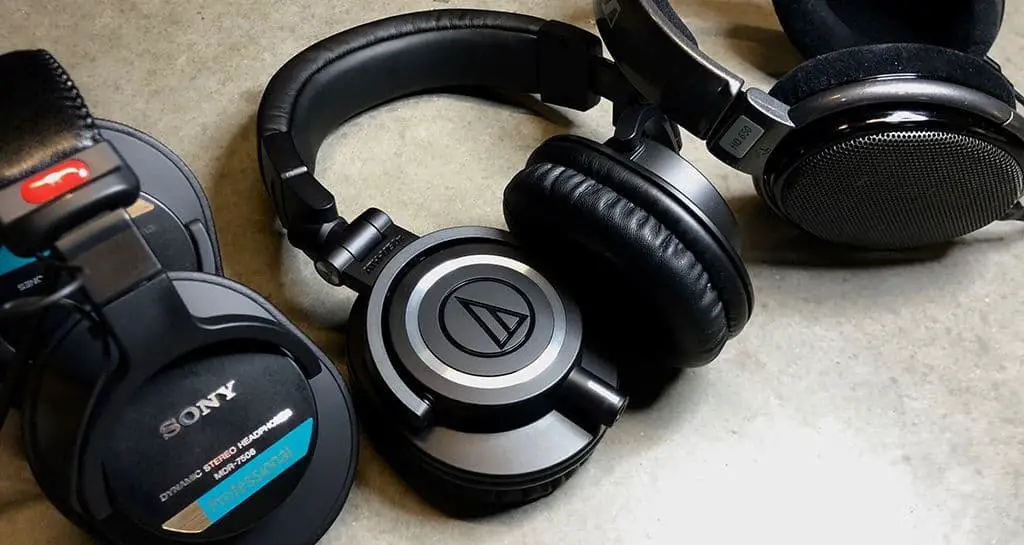 Image Courtesy of Equipboard
Superior sound quality
The best headphones for music offer superior and crystal-clear sound over traditional external speakers, which is crucial if you want to enjoy your favorite music. But nobody is saying that speakers are bad, just that when the accurate highs and deep, rich bass are delivered straight to your ears, it sounds better and makes for a more enjoyable listening experience.
True audiophiles argue that it's all about "stereo imaging" of sound. Stereo imaging creates an illusion that a sound has a three-dimensional depth. This is meant to trick your brain into perceiving that the sounds you listen to come from different points in space, which implies spatial depth and brings you the next level of immersion (i.e., you feel like you are at a concert).
Blocking of external noises
Hearing music or sounds from every other source than the song you listen to can break the immersion and ruin your overall experience. Best headphones for music offer a noise-canceling feature that counters or blocks the majority of outside noise. Whether they use digital (counter-signal) or physical (sound-isolating earcups) noise-canceling technology, they will immensely improve your immersion and let you listen to your favorite songs in peace.
You should also be aware of your real-life surroundings. Without headphones, it's often impossible for you to enjoy a song or two because the place you are at requires peace. With the best headphones for music, you will be able to listen and hum to your favorite tunes whenever you want and wherever you want.
Audio Quality
Even though the audio quality is somewhat subjective, it is imperative when it comes to picking out the best headphones for music.
When it comes to audio quality, the general rule of thumb for low-end over-ear headphones is "bigger is better." Larger drivers and diaphragms often have better performance and response than their smaller counterparts because they have bigger vibrating cones, and they provide a larger magnetic field to disturb. Hence, the larger the headphone, the better audio quality.
For high-end headphones, size is less relevant, and their audio quality actually depends on how well they are engineered. That's why you won't find anything particularly impressive until you delve deeper into the above-the-hundred-dollar market.
With that being said, some of the "budget" models, with the less-than-hundred price tag that we highlighted in our review, are close behind or even on par with few brands that are retailing for almost the double price.
Wired or Wireless
The next thing you should look out for is if the headphones are wired or wireless because headphones' type of connection will primarily affect your day-to-day activities. Both connections do have other advantages and disadvantages, and here are some of them.
Wired headphones use cables to connect them to a compatible audio source, usually via a 3.5mm jack. Because they are physically attached to the audio source, they are also connected to the power source. This means that they do not need to be charged; thus, you don't have to worry about batteries running out.
The big plus for wired headphones is that they are often cheaper than wireless ones, but they pack the same punch. Every primary feature that wireless headphones have, wired headphones have it too. Also, they are comfortable and convenient to use because of their plug-and-play compatibility. Also, a wired connection is more stable and reliable in a data transfer than a wireless option.
One of the downsides of wired headphones is that they are infinitely more prone to tangling than wireless headphones. Tangled cable is often hindering your ability to use them properly, and there is a high chance of damaging the cable/headphones. Wire also means that you have restricted reach.
Wireless headphones do not require the use of cables or wires. Instead, they are establishing a connection via Bluetooth. Their most significant advantage over wired headphones is that they have little to no restrictions, which means they can be used during any activity. The trade-off usually comes in the form of battery life, so you'll have to remember to charge your wireless headphones every once in a while.
If you are leaning towards wireless headphones, then you should pay attention to the type of Bluetooth connection they have. Classic Bluetooth connection allows you to connect to one device in a very short range. The pricier single-range upgrade enables a more extended range, and the dual-range upgrade enables you to connect to more than one device.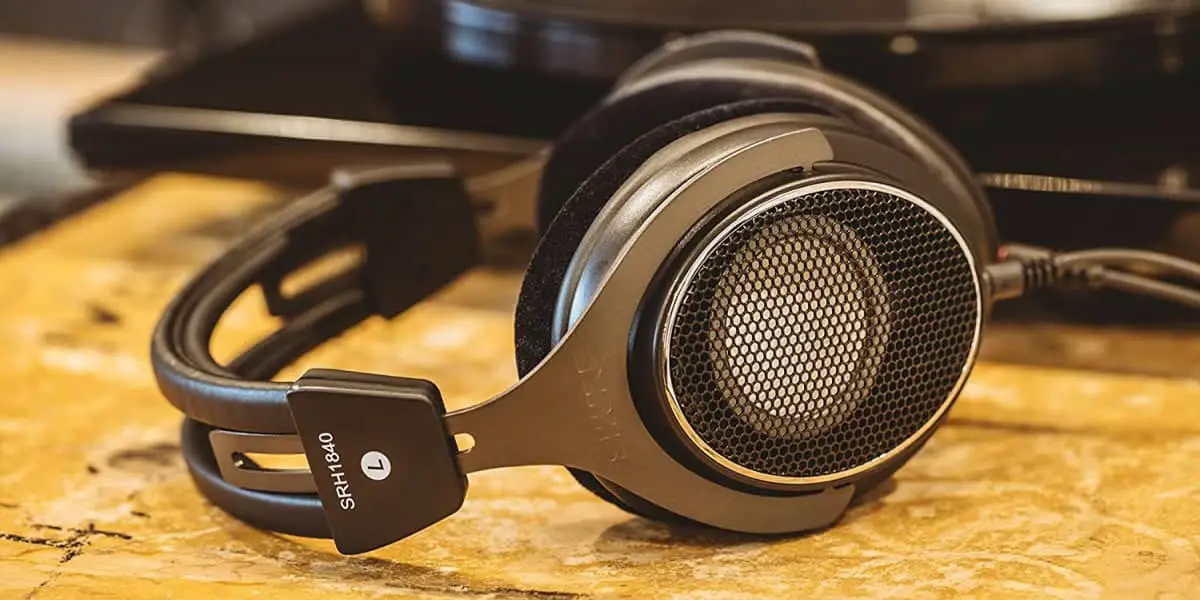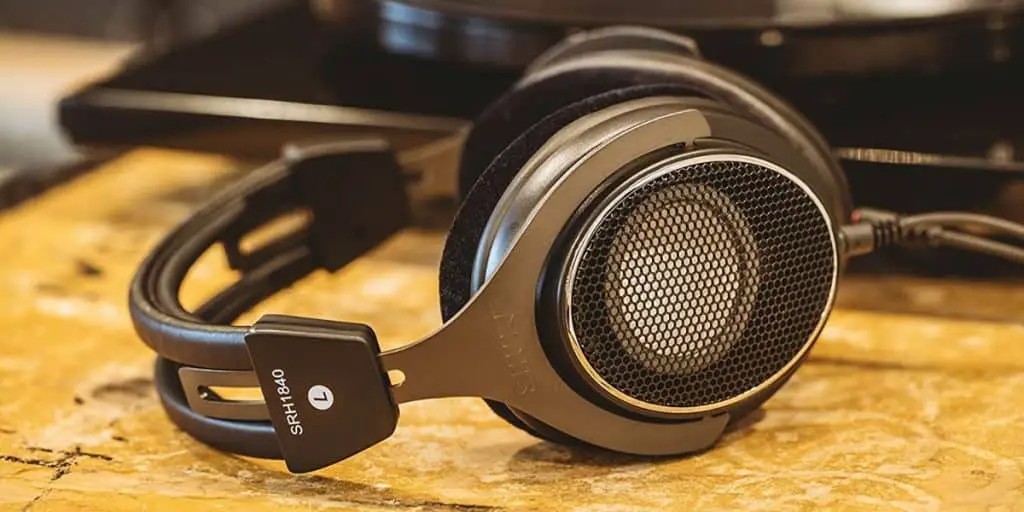 Image Courtesy of Sound UnSound
Comfort, Build Quality, and Aesthetics
After you have settled on a wired or wireless type of headphones, you need to look at the comfort level each headphone provides. But how to know which features make headphones for music more or less comfortable?
First, you have to choose between an over-ear, on-ear, and in-ear option. As the name suggests, over-ear headphones create a little dome over your ear, significantly contributing to comfort. On-ear and in-ear headphones deliver sound straight to your ear canal, which can offer a better sound.
Secondly, headband and ear cups should not be too tight or too loose; they must offer a comfortable fit. If the headband and earcups are too tight, they might restrict blood flow, leading to headaches and fatigue. Both the headband and earcups should be made of comfortable and breathable materials. A big plus is if they are filled with memory foam, which allows them to conform to your head's shape for added comfort.
The weight also plays a massive part in comfort. You want to choose a lightweight pair of headphones, not an enormous pair that will weigh your head down. Bulkier headphones are not suitable for extensive use because they are more likely to cause headaches and fatigue.
Noise Cancellation
The noise-cancellation feature is what makes a difference between mediocre and fantastic listening experience—hearing music or sounds from every other source than your song can break the immersion and ruin your immersion.
When you choose the best headphones for music, you should look for headphones with good noise-cancellation ability. There are two different ways in which headphones block external audio sources, active and passive noise cancellation.
Passive noise cancellation is a term used to describe headphones that block sound from external sources with its physical design (e.g., tight fit around head and ears). Active noise cancellation is a term that describes headphones that detect background noises and then digitally counter the signal for a crystal-clear and high-quality audio experience.