Do you love watching movies but hate going to the expensive cinemas? Or do you just feel like your laptop is a little bit too small? Whether you want to make family movie nights just a little bit better or start hosting screenings in your back yard, a projector may just be the perfect choice for you. That's right, you can get a projector online, and it doesn't have to break the bank! So, here are the best projectors available online now for less than £200.
In a hurry? Here is the list of the best projectors under £200 in 2021
Our Pick
Mini Projector, ELEPHAS WiFi DLP HD Portable Pico 3D Video Pocket...
Full HD Projector Artlii Native 1080P Projector 300" Display
Budget Pick
Anker Nebula Prizm 2500 Lux LED Home Projector, 5W Speaker, 1080p...



Our Pick
Mini Projector, ELEPHAS WiFi DLP HD Portable Pico 3D Video Pocket...

Full HD Projector Artlii Native 1080P Projector 300" Display

Budget Pick
Anker Nebula Prizm 2500 Lux LED Home Projector, 5W Speaker, 1080p...

Below are some links to jump you to the projector of your choice.
1. ELEPHAS Mini Portable Projector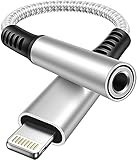 It's easy to get confused by setting up a new media player. But this projector is so easy to use that even the least tech-savvy can figure it out! It's super compact, easy to relocate, and highly portable.
Key Features
3D Capacity. Enjoy 3D cinematic experiences with Active DLP link 3D Glasses.
Long-lasting battery. You can even watch a three-hour movie on this battery.
This projector uses advanced DLP technology to provide a great visual experience for users. It utilizes wi-fi configuration to work with Koala Apps and Youtube Videos. You can also connect to any iPhone/iPad with screen-mirroring, or connect with Android via wireless display.
A big concern with most projectors is the brightness of its projection. Many devices will lose out on colour capacities. Fortunately, this projector uses a +80% brightness and a 1000:1 contrast ratio, so you can still enjoy great cinematography.
What We Love:
Adjustable screen size.
Small in size and easy to transport.
Easy to use.
What We Don't Love:
Netflix is not compatible with screen mirroring.
This projector gives you exactly what you expect for what you need a projector to do, despite a great price. So, break out your must-watch movie list, and start projecting!
---
2. VANKYO Performance LED Projector
No products found.
This projector is so great that it can even be used for professional purposes. So, whether you want to project an important powerpoint presentation to your company, or just curl up on the couch and watch a movie the size of your entire living room wall, consider this VANKYO projector.
Key Features:
Energy-efficient. High performance, yet low maintenance.
Streaming capabilities. Choose from Chromecasting, Apple TV, and more.
Clear images with great colours is everything that this product strives for. It offers a full HD 1080p resolution with a 6000:1 contrast, so you can rest assured that you're getting great quality video. Plus, the lamp on this product lasts for 50,000 hours! So, you can use it every day and not worry about repairs.
What We Love:
Low power consumption
Great adjustment settings to adjust as needed
What We Don't Love:
The fan can be loud at times.
This projector may be cheap, but it's the same quality as many projectors that are more than twice the price! After watching a few movies, you'll be patting yourself on the back for making such a great investment.
No products found.
---
3. APEMAN Mini Portable Projector
No products found.
This mini portable projector is so compact that you can carry it around in your purse! You can even slip it into your bag and surprise your friends with it at your next movie night.
Key Features:
It comes with a tripod and firm stand.
Can be connected to external speaker for optimum sound.
Lightweight. Easy to transport.
This projector is a great choice for any families who like to go on family camping trips or want to set up their own mini-theatre. The projector is small and compact, so you can set it up almost anywhere. Plus, with the built-in rechargeable battery, you don't have to worry about lugging wires, cables, and chargers around!
The average projection time for this product should last around two hours. So, you have enough power to last for a full movie. It also utilisez a low-noise stereo sound experience, so you won't need to worry about a loud fan going off while you're trying to enjoy your film.
What We Love:
Great sound quality.
Bright visuals.
What We Don't Love:
The cables that come with this product are quite short.
If you find yourself wanting to project movies wherever you go, this is the right product for you. It's small enough that you can bring it over to your friends or family and let them enjoy the big screen with you!
No products found.
---
4. Artlii Native Projector
This full HD projector prides itself on great resolution and detail for viewers. So, if you're looking to set up your own full-time cinema in your own home, this is a great choice that will cost significantly less than other brands.
Key Features
Long lamp life. 55000 hours of life.
300 inch projection screen. You can fill up your whole room!
Clear, bright images. 
This projector offers such great quality projection that it's even recommended for office and classroom use. With a 1080p brightness, you can show films or presentations with the lights on or off. Plus, this projector offers a 300 inch screen, so you'll feel just like you're in a movie theatre.
What We Love:
You can use the projector even in bright rooms.
Excellent image quality.
Easy to operate.
What We Don't Love:
No built-in Bluetooth or Wi-Fi features.
Fan noise can be loud.
Once you get used to this projector, you'll be asking yourself why you spent so many years wasting money at the cinema when you can get equally great film quality at home!
---
5. Anker Nebula Prizm Home Projector
This great projector allows you to connect with HDMI or USB to mirror your phone or play content from a laptop. So, no matter what type of content you want to watch on the big screen, it's got you covered.
Key Features
Stylish design. Muted colours with a compact shape will fit right into your home, even when you aren't playing any media.
Built-in speakers. You don't have to worry about finding your own.
This product has all that you could ever need to play movies from a projector. With a 30,000 hour LED lamp, broad compatibility, and a range of colour options, you're going to get more than what you paid for. And if you don't fall in love with it? There's a free 12-month warranty that comes with this projector!
What We Love:
Easy to set up.
Low-end pricing.
Cute, compact design.
What We Don't Love:
Does not support Android mirroring.
Not suitable for presentations or office use.
Does not work in light rooms.
Plenty of projectors advertise for home-cinemas or extensive office use. But sometimes all you need is a cheap projector so that you can watch movies with your friends. For those of you who don't need anything fancy, but love the atmosphere of movie nights, this one is for you!
---
10 Best Selling Projectors Under £200 in 2021
Sometimes, just sometimes you may not agree with the best projectors under £200 that we have noted above. So for those rare occasions, we have provided you with the 10 best selling projectors under £200 below.
| # | Preview | Product | Rating | Price | |
| --- | --- | --- | --- | --- | --- |
| 1 | | WiFi Projector, ELEPHAS 2021 WiFi Mini Projector with Synchronize... | 5,585 Reviews | £89.99 | Buy on Amazon |
| 2 | | YABER WiFi Projector Mini Portable Projector 6500 Lumens 1080P... | 2,242 Reviews | | Buy on Amazon |
| 3 | | XuanPad Mini Projector Portable video-projector,55000 Hours... | 2,904 Reviews | £69.99 | Buy on Amazon |
| 4 | | Projector, Mini Projector 5500 Portable LCD Projector Full HD... | 215 Reviews | £49.99 | Buy on Amazon |
| 5 | | Projector, TOPVISION 6000L Mini projector with 100" Projector... | 305 Reviews | £99.99 | Buy on Amazon |
| 6 | | DR. Q HI-04 Projector with Projection Screen 1080P Full HD... | 2,447 Reviews | £79.99 | Buy on Amazon |
| 7 | | Mini Projector YG300 Pro, Vamvo Portable Video Projector 1080p... | 2,179 Reviews | £69.99 | Buy on Amazon |
| 8 | | YABER Projector 7800 Lumen 1080P Native LED Projector Full HD... | 1,324 Reviews | £189.99 | Buy on Amazon |
| 9 | | Projector, Vili Nice 6000 Lux WiFi Projector, Bluetooth Mini... | 469 Reviews | £94.99 | Buy on Amazon |
| 10 | | YABER WiFi Bluetooth Projector, 8000 Lumen Projector 1080P HD... | 1,094 Reviews | £219.99 | Buy on Amazon |
Common Projector Questions
Buying projectors for your home is a more recent trend. So, since projectors are starting to pop up in more homes, you're bound to have questions! Here are the questions (and answers) to some questions that you may have about projectors.
How do projectors work?
Projectors are essentially inverted cameras. They spit out light via metal halide or LED light technologies. Most projectors now have video input, so these videos become the light that they spit out onto your screen or wall.
Do bulbs have to be replaced?
Most projectors come with long-lasting LED bulbs. These should last at least 20,000 hours. So, you won't have to worry about replacing your bulb for a long time!
Do you have to use projectors in the dark?
Having a dark room or setting will certainly help with the contrast and colours on your projector screen. But, if you plan to use a projector in a lighter room setting like a classroom, many projectors will offer adjustable lighting and brightness settings so that you can customize what you see.
How to Create a Mini-Theatre In Your Own Home
Projectors can be used casually, or they can help create an entire cinema in the comfort of your living room. Since many buyers look for projectors for movie-watching, setting up your area to be a home cinema can completely change the way that you watch movies.
Will you be using a wall or a screen?
One of the most important things to consider when creating your home cinema is how you'll be projecting your images. A screen can be handy, and help how your movies look. If you aren't looking to buy a screen, you should choose a wall that is a clear and consistent colour. White walls work best, as all colours will show up properly.
---
Related:
---
How do you place your projector?
Many projectors on this list come with a mini stand for portable use. If that is the case with the projector you choose, you always have the option of placing it on a table in front of your screen! You can also mount your projector from the ceiling. Keep in mind that many ceiling-mounted installations will place the projector upside-down. So, you'll have to invert the image so that it does not appear upside-down on your screen/wall.
Keep A Power Source Nearby
Some projectors have a long enough battery life that you can watch most movies without a recharge. But, if you're planning on binge-watching a series or having a movie marathon, make sure you have an extension cord, cables, or an outlet nearby. Planning your home cinema around power sources is always a good idea. Having your battery die mid-movie is the fastest way to ruin movie night!
Don't Forget Sound
If your projector comes with a built-in speaker, then you're all set! However, many budget projectors do not come with a built-in speaker. Purchasing a home theatre receiver and multiple speakers that you can place throughout your room is the best option if you're hoping to create a real cinema effect. Another option is to place a soundbar near your screen, which will provide a similar level of sound that most televisions offer.
Projectors can be used for all types of things. You may be a new teacher and want to utilize presentations in innovative ways. Maybe you're a movie-lover who wants to get the best quality from your own bed. Or maybe you want to organize town-wide movie nights in your backyard! Whatever it may be, buying a projector is a great way to explore media without breaking the bank.