When you are shopping for the best noise cancelling headphones, the choices can be overwhelming. More often than not, the noise-canceling feature, audio quality, and manufacturing quality of headphones are directly tied to the product's price, and your budget will limit what you can get your hands on.
If you are a true audiophile, choosing the right or wrong pair of headphones will make a difference between making and breaking your day. But if you are on a budget, some of these headphones will sound like a million dollars. That is why we tested dozens of different models that you can find on the market and picked our favorites, so you don't have to buy a "cat in the bag." Keep reading and find out what are the best noise cancelling headphones that you can buy right now.
Best Noise Cancelling Headphones on the Market in 2023
Last update on 2023-11-07 / Affiliate links / Images from Amazon Product Advertising API
Our Top 5 Noise Cancelling Headphones Reviewed
Our Picks and Reviews of the Best Noise Cancelling Headphones on the Market
1. Sony WH-1000XM4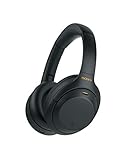 Sony WH-1000XM4 Noise Cancelling Wireless Headphones - 30 hours...
Noise cancellation, powered by HD Noise Cancelling Processor QN1
Sound quality - these Bluetooth headphones support ideal Resolution Audio, and even compressed music files are upscaled using evolved DSEE Extreme technology
Speak-to-Chat automatically pauses playback when one start a conversation, Wearing Detection powers off headphones when not wearing them, plus more smart features for a seamless, hands-free listening experience
With multipoint connection, Sony headphones can be paired with two Bluetooth devices at the same time, Bluetooth version: 5.0 and frequency range: 2.4GHz band (2.4000GHz-2.4835GHz), Effective Range : Line of sight approx.30ft (10m)
Last update on 2023-11-07 / Affiliate links / Images from Amazon Product Advertising API
The Sony WH-1000XM4 are the best of the best noise cancelling headphones you find on the market right now.
Sony did a great job with upgrades over previous versions. The noise cancellation is more effective and smarter than ever. They fit snuggly on your head and ears, and audio – audio is also better than ever and truly brings a whole new dimension when it comes to sound experience.
Key features:
Over-ear cups
Built-in microphone
Touch and physical controls
Bluetooth; 1,2m cable with 3.5mm jack
But what sets these headphones apart from other models is the WH-1000XM4's new technology and features, like multipoint Bluetooth, Speak-to-Chat, and wear detection technology.
Having a multipoint Bluetooth means that these headphones can simultaneously connect to two devices, which is excellent if, for example, you are listening to music while working and you need to take care of some business calls at the same time.
This is where Speak-to-Chat upgrades Bluetooth feature with the automatic audio pause – whenever you start speaking, Speak-to-Chat automatically pauses your audio. Wear detection technology, as its name insinuates, pauses your audio if you take your headphones off.
Design is sleek, a bit futuristic, and the soft cushions will snuggle to your head incredibly well, and they are so lightweight (254g) that you'll barely notice that you are wearing them.
If you are looking for the priciest, and thus the best noise cancelling headphones, then stop looking. The WH-1000XM4's predecessor is still holding up, two years after initial release, so that these headphones could be a great investment too.
What we like:
Amazing active noise canceling;
Incredible sound quality;
Super convenient Bluetooth 5.0 with multipoint;
Great battery life.
What we don't like:
Custom button controls either the Assistant or noise-canceling.
---
2. Philips PH805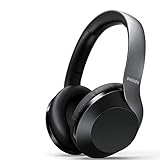 PHILIPS Wireless Headphones TAPH805BK/00 Bluetooth Headphones...
This wireless headphone offers you up to 25 hours of running time with Active Noise Cancelling (ANC) activated. Deactivate the ANC to enjoy a full 30 hours of music with these Bluetooth headphone.
Thanks to the quick charging feature of the Philips headphones over ear, 5 minutes of charging will give you 2 hours of battery life. 15 minutes of charging will end up to 6 hours of battery life.
Included in delivery: Philips Headphones Wireless PH805BK00 On Ear Headphones (Bluetooth, ANC, 30 Hours Battery Life, Hi-Res Audio, Google Assistant, Quick Charging Feature) Black; USB Cable
International products have separate terms, are sold from abroad and may differ from local products, including fit, age ratings, and language of product, labeling or instructions.
Last update on 2023-11-07 / Affiliate links / Images from Amazon Product Advertising API
If you are looking for something more budget-friendly, then Philips PH805 are the best noise cancelling headphones for you. These headphones are an awe-inspiring combination of affordability, active noise cancellation, sound quality, and comfort.
Key features:
Over-ear cups and built-in microphone;
Intuitive touch controls;
30-hour battery life;
Bluetooth 5.0; optional 3.5-to-3.5mm jack cable;
Siri and Google Assistant support;
Travel case.
Philips PH805 are truly unique noise-canceling headphones. They are not as efficient at stopping background noises as some of high-end headphones, but they are 2-3 times cheaper. The closed-back 40mm drivers have incredibly clean audio and decent bass.
They come equipped with Bluetooth 5.0, which gives you a lot of freedom. Signal stays strong even at long ranges. We tested the lag, and in our hands, it started to appear around the 60-meter mark, but it was barely noticeable.
Headphones sport quite a large battery, holding up for around 25 hours (30 if you turn off ANC). Even if you forget to charge them and need to use them immediately, you have to wait for 5 minutes, and you have up to 2 hours of battery life. That's right; they also have a quick charging feature.
The built-in microphone has outstanding voice clarity, and they support both Siri and Google Assistant. Overall, the Philips PH805 deserved to be our pick for the best mid-range noise-canceling headphones.
What we like:
Best active noise canceling in the mid-range bracket;
Fantastic sound quality for the price;
Great battery life with super-fast charging;
Good and comfortable materials.
What we don't like:
Audio is not as dynamic as you'd expect.
---
3. JBL LIVE 650BTNC
JBL LIVE 650BTNC Wireless Over Ear Noise Cancelling Headphones...
JBL SIGNATURE SOUND: 40mm drivers deliver the JBL sound signature that can be found in the most famous venues all around the world.
AMAZON ALEXA: Play your favorite playlist, text your friend, check the weather and much more by simply tapping the ear cup to activate Amazon Alexa. Use the all-new JBL App to easily set your voice assistant.
ACTIVE NOISE CANCELLING: Keep the noise away and stay focused on the music with Active Noise Cancelling.
HANDS-FREE CALLS: Stay in touch with your world by managing calls with the buttons on the ear-cup. When the battery is flat, just plug-in the audio cable and continue listening and chatting.
Last update on 2023-11-07 / Affiliate links / Images from Amazon Product Advertising API
JBL's LIVE 650BTNC headphones are on par with Philips' headphones mentioned above, although they are a bit more expensive. These smart noise-canceling headphones are guaranteed to deliver a crystal clear, dynamic, and bass-centric sound to your ears.
Key features:
Cushioned over-ear cups and built-in microphone;
30-hour battery life;
Multipoint Bluetooth 5.0; detachable 3.5mm jack cable;
Ambient Aware and TalkThru Technology;
Travel bag.
Although they sport plastic cups, the headphones are very durable where it matters. The headband is solid and metal-reinforced, but it is padded with a cushioned cloth covering for extra comfort. Over-ear cups are also padded with ultra-comfortable memory foam and pleasant fabric. One big plus is that you are able to rotate ear cups to rest flat against any surface.
Headphones are marketed to have 30-hour battery life, and they can get very close to that mark without turning on the active noise-cancelation feature. But if you do run out of battery, you don't have to worry; they will be up and running in 15 minutes because of ultra-fast charging.
Overall, the JBL Live 650BTNC headphones are great for everyday use.
What we like:
Being able to connect to two devices simultaneously;
Effective noise-canceling for price;
Alexa and Google Assistant integration;
Sturdy build and comfortable fit;
Quick charging.
What we don't like:
---
4. OneOdio A10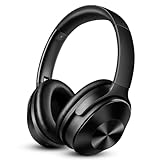 OneOdio Noise Cancelling Bluetooth Headphones Over Ear Wireless...
Superb Noise Cancellation - Active Noise Cancelling Technology, preventing your music, podcasts and audiobooks from being ruined by the outside world, especially on planes, trains and city streets - You can focus on your what matters most
Incredible Hi-Fi Sound - OneOdio custom made 40mm Large-aperture Drivers offer clear, natural, and balanced audio quality that's decent for most music genres, a robust sound that perfectly balances clarity with just the right amount of bass
Bluetooth V5.0 and CVC 8.0 - We use upgraded Bluetooth chip from professional Bluetooth producer CSR. It provide faster trsnfer speed and greater range to make sure you're getting the most stable connection. A built-in CVC 8.0 noise cancelling microphone guarantees hands-free calls in clear voice
Upgraded Soft Ear Cushions - 90° Swiveling ear pads use hi-grade memory foam cushion for the ultimate in comfort and long time. The adjustable headband makes it easy for you to adjust the over ear Bluetooth headphone to a ideal size. This wireless headphone is foldable and can be stored in the included hard case, which is perfect for travel
Last update on 2023-11-07 / Affiliate links / Images from Amazon Product Advertising API
When you are buying budget-friendly noise-canceling headphones, you often have to decide between audio quality or noise-canceling quality. But OneOdio surprise everyone with their A10 model. OneOdio A10 headphones will provide you with decent noise cancellation and impressive sound.
Key features:
Closed-back and cushioned over-ear cups
25-hour battery life
Bluetooth; optional USB-C to 3.5mm analog audio cable
Hard-shelled carrying case
For their very-low price, noise-cancellation is surprisingly good. Implemented active noise cancellation technology noticeably isolates most of the background noise (works best against low-frequency rumbles). When there is no music or any audio playing, the white noise is noticeable but not overwhelming.
The earpads use a fast-rebounding memory foam, although it's not as thick as you'd want it to be, and earpad openings can be a bit small (depending on your ear's size). The headband consists of a silicon piece with an air pocket underneath. Even though they are lightweight (250g), clamping force is very strong (which is good), and it doesn't allow you to lose the feeling of wearing these headphones.
What we like:
Incredible price to quality (both audio and ANC) ratio;
Sturdy build and comfortable fit;
Long-lasting battery;
Hard-shell carrying case;
USB-C port makes the headphones more convenient.
What we don't like:
Earpads could be bigger, and the headband's air pocket could be thicker.
---
5. Libratone Track Air+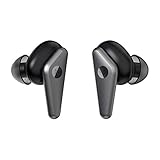 Libratone LI0080000EU6006 TRACK Air+ true wireless earbuds smart...
Re connection: The TRACK Air+ True wireless in-ear head reliably connects to your mobile device and has the connection.
Smart ger shock reduction: TRACK Air+ automatically adapts to your environment and suppresses background noise of up to 30 dB. L can also be adjusted manually.
Rich, clear sound: This head head with smart ger reduction offers a rich and all-round sound.
24 hours. Battery: Fully charged, the head provides 6 hours of music enjoyment. The charging case provides additional battery for 3 additional charges. This is a 24 hour battery without a socket.
Last update on 2023-11-07 / Affiliate links / Images from Amazon Product Advertising API
If these over-ear headphones are not your cup of tea, then you should definitely check out these bad boys. Libratone Track Air+ in-ear headphones are small, lightweight, and they pack an impressive punch.
Key features:
In-ear; built-in microphone and remote;
Touch-based controls;
Powerful battery (up to 24 hrs);
Carrying/charging case;
IPX4-certified (sweat and splash-proof).
The Libratone Track Air+ true wireless Bluetooth earphones are incredibly impressive for headphones this size. The general impression of audio quality is that they will provide a robust and rich sound with fantastic clarity and definition. Bass is also respectable; it sounds pretty massive but clean.
The battery lasts six hours on a single charge, but you get three additional charges from the carrying/charging case, which totals to up to 24 hours of music. Headphones are IPX4-certified, so you don't have to worry if you want to work out with them. They firmly fit into any ear, and you have to do a lot of head-shaking movements before they even start to get loose.
When it comes to the noise-canceling, there are three different options to choose from – manual, smart, or ambient monitoring Manual is basically a dial that goes from zero to 30dB, smart ANC determines the level for you, and ambient monitoring partially allows noise in from your surroundings (great for running outside).
What we like:
Comfortable fit;
Long-lasting battery;
Splash and sweat-proof;
Impressive noise-canceling;
AptX Bluetooth support.
What we don't like:
---
Related Posts:
---
The Benefits of Having the Best Noise Canceling Headphones
If you wonder whether you should invest your money in a pair of the best noise cancelling headphones, here are a few reasons to eliminate all the doubts.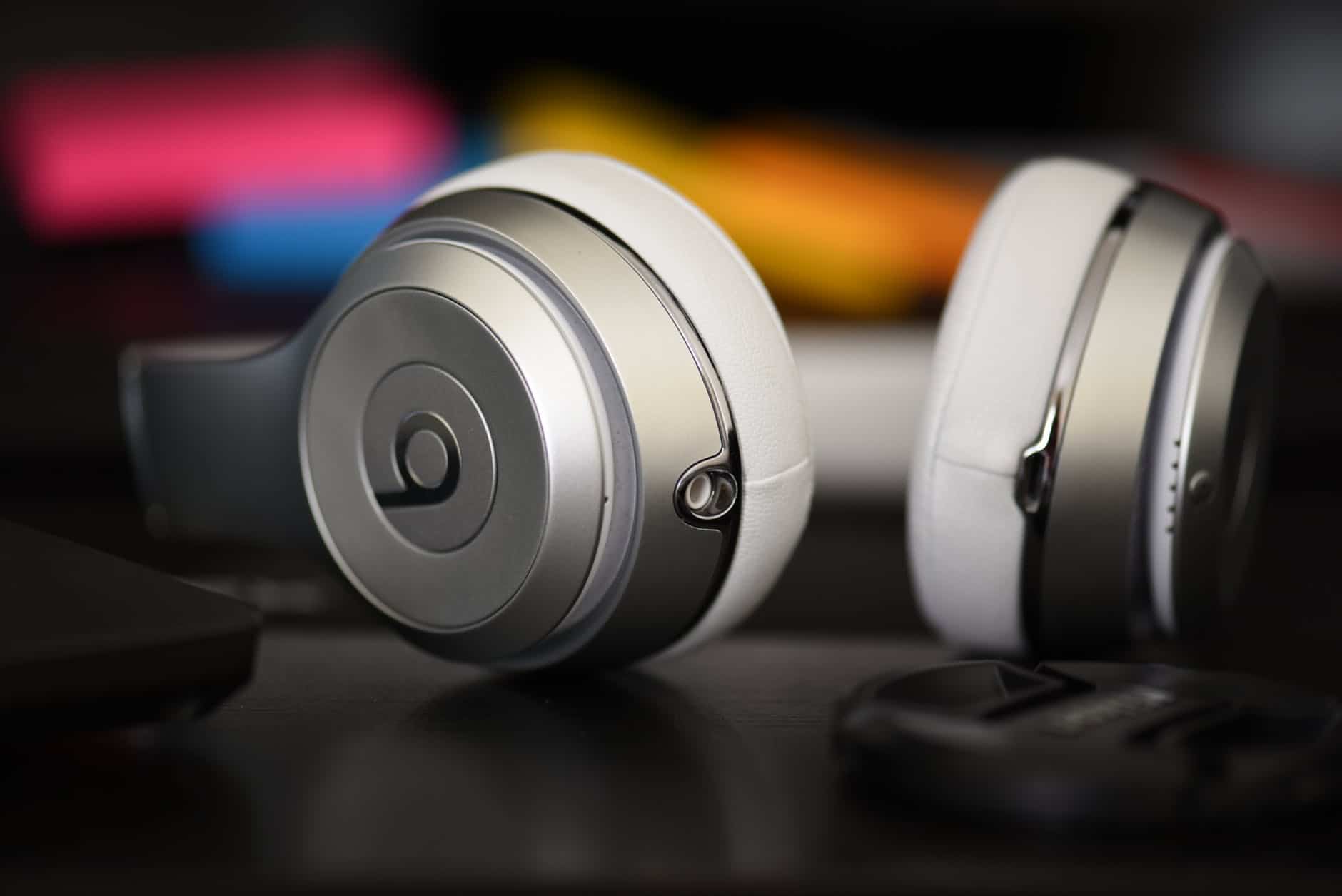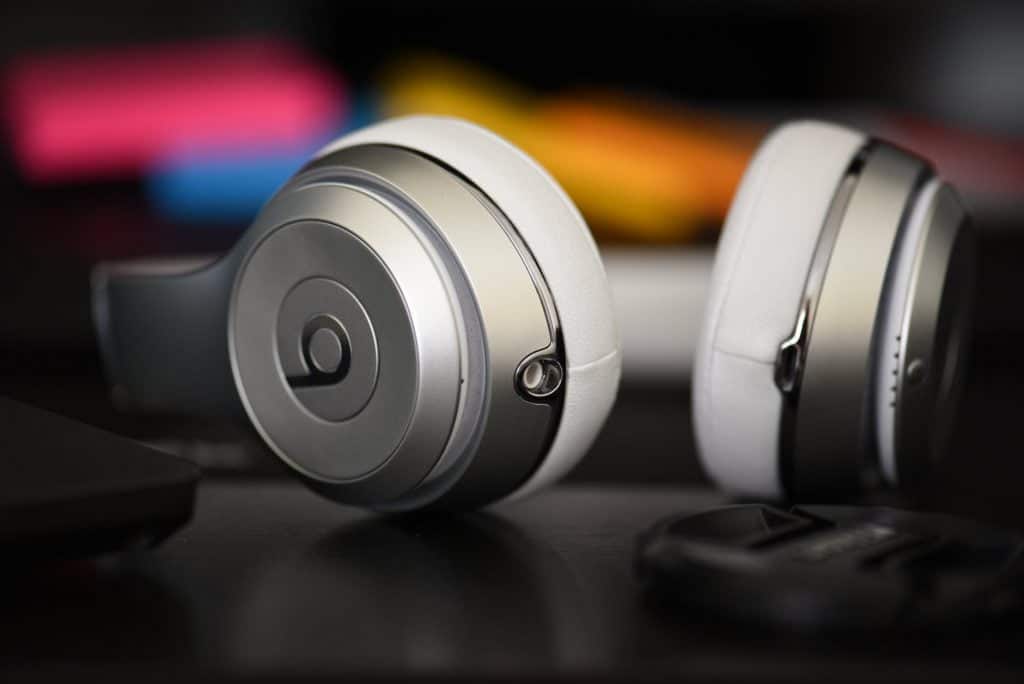 Image Courtesy of Pexels
Blocking of external noises
Hearing music or sounds from every other source than your headphones can break the immersion and ruin your experience. Best noise cancelling headphones offer a superior noise-canceling feature that counters or blocks the majority of outside noise. Whether they use digital (counter-signal) or physical (sound-isolating earcups) noise-canceling technology, they will immensely improve your immersion and let you work, game, or listen to music in peace.
Limits disturbance
Whether you are gaming, working, or listening to music, you should also be aware of your real-life surroundings. Without headphones, it's often impossible for you to enjoy a game or blast your favorite tunes because the place you are at requires peace and quiet. With the best noise cancelling headphones, you will be able to do whatever, whenever, and wherever you want without worrying about your surroundings.
Superior sound quality
The best noise cancelling headphones offer superior and crystal-clear sound over traditional external speakers. But nobody is saying that speakers are bad, just that when the accurate highs and deep, rich bass are delivered straight to your ears, it sounds better and makes for a more enjoyable experience. Some headphones even offer surround sound in addition to stereo sound, which creates an incredible, hyper-realistic auditory experience.
Price to performance ratio
When you compare the best noise cancelling headphones to a decent sound system, you may think at first that sound system delivers a far better sound, and you are right. But when you compare their prices, you will see that headphones have an excellent price to performance ratio, which means that you get more bang for your buck if you decide to buy headphones. Also, even if you purchase a sound system, you still would miss out on all the benefits mentioned earlier that the best noise-canceling headphones can offer.
How to Choose the Best Noise Cancelling Headphones That Will Satisfy All Your Needs?
The best noise cancelling headphones on the market will surely satisfy all your audiophile needs. Some of them are incredibly durable, and you can use them for years on end without needing a replacement. But there are many different options on the market to choose from right now, and it can be really tough to select the best noise cancelling headphones that will suit all your needs. Also, not all headphone brands available are worth purchasing.
So, how to choose the best noise cancelling headphones for you? Here are the qualities you should take into account when you are shopping for headphones.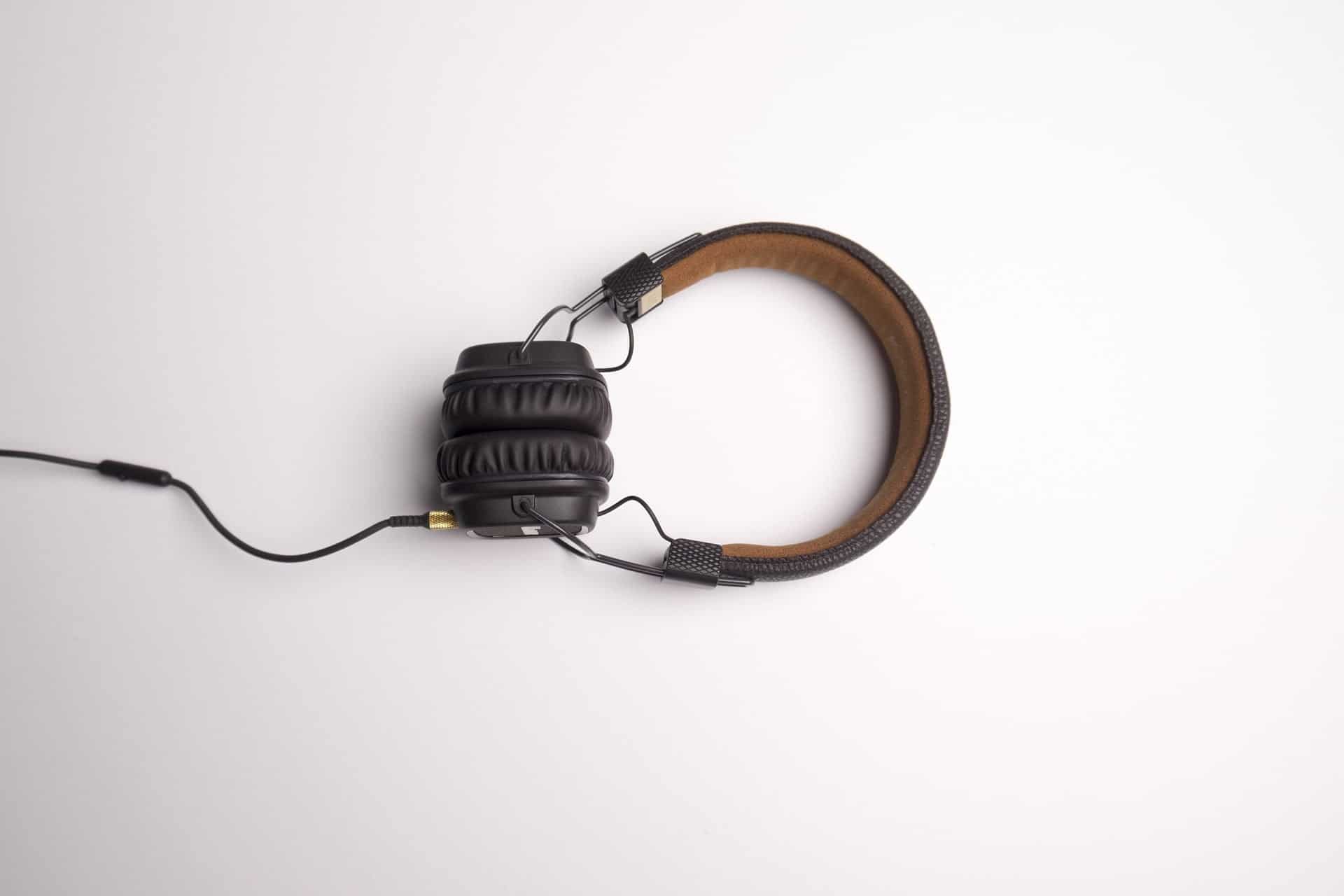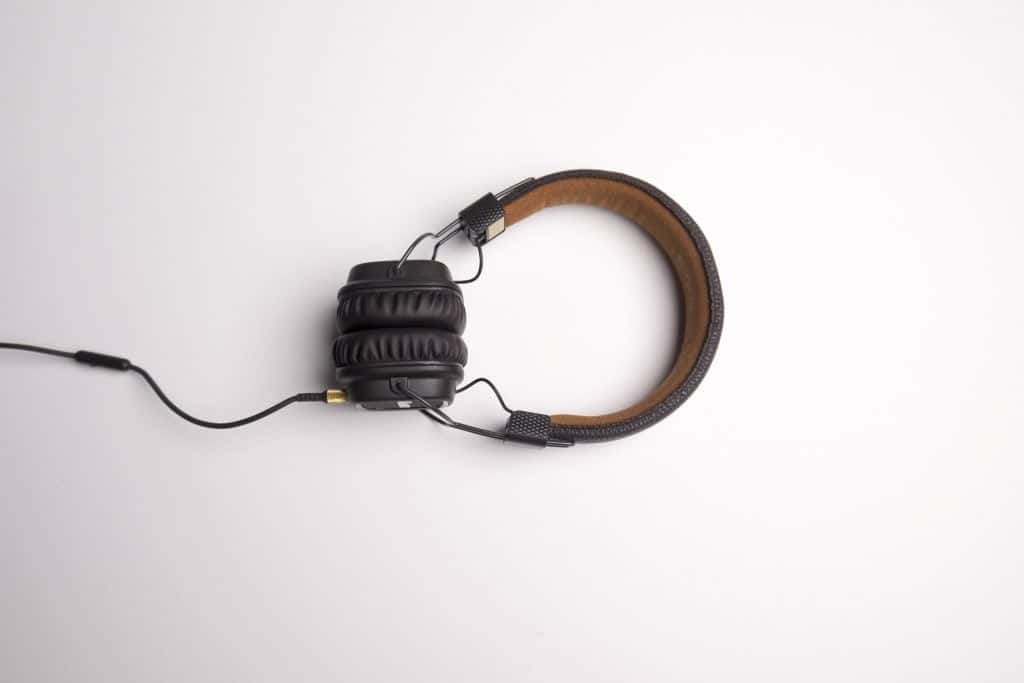 Image Courtesy of Pixabay
Noise Cancellation
The noise-cancellation feature is what makes a difference between mediocre and fantastic listening experience—hearing music or sounds from every other source than your headphones can break the immersion and ruin your overall experience.
When you are selecting the best noise cancelling headphones for you, you should definitely look for headphones that have outstanding noise-cancellation ability. There are two different ways in which headphones block external audio sources, active and passive noise cancellation.
Passive noise cancellation is a term used to describe headphones that block sound from external sources with its physical design (e.g., tight fit around head and ears). Active noise cancellation is a term that describes headphones that detect background noises and then digitally counter the signal for a crystal-clear and high-quality audio experience.
Microphone (with noise-canceling feature)
Communication is an unavoidable part of everyday life. It doesn't matter what you are doing, but when the need to communicate (over the phone or online) arises, you will want to have headphones with a better microphone.
Great microphones also have noise-canceling features, although the only way they can achieve that is via active noise cancelation. That is why your best noise cancelling headphones should have microphones that provide superior voice clarity.
Wired or Wireless
The first thing you should look out for is if the headphones are wired or wireless because the type of connection will largely affect your lifestyle. Both connections do have their advantages and disadvantages.
Wired headphones use cables to connect to a compatible audio source. Because of the physical connection, the audio source is also the power source. This means that you don't have to worry about batteries running out. Wired headphones are often cheaper than wireless ones, but they pack the same if not better punch.
One of the downsides of wired headphones is that they are infinitely more prone to tangling when compared to wireless headphones. Tangled cable is often hindering your ability to use them properly, and there is a high chance of damaging the cable/headphones. Cable also means that you have restricted reach.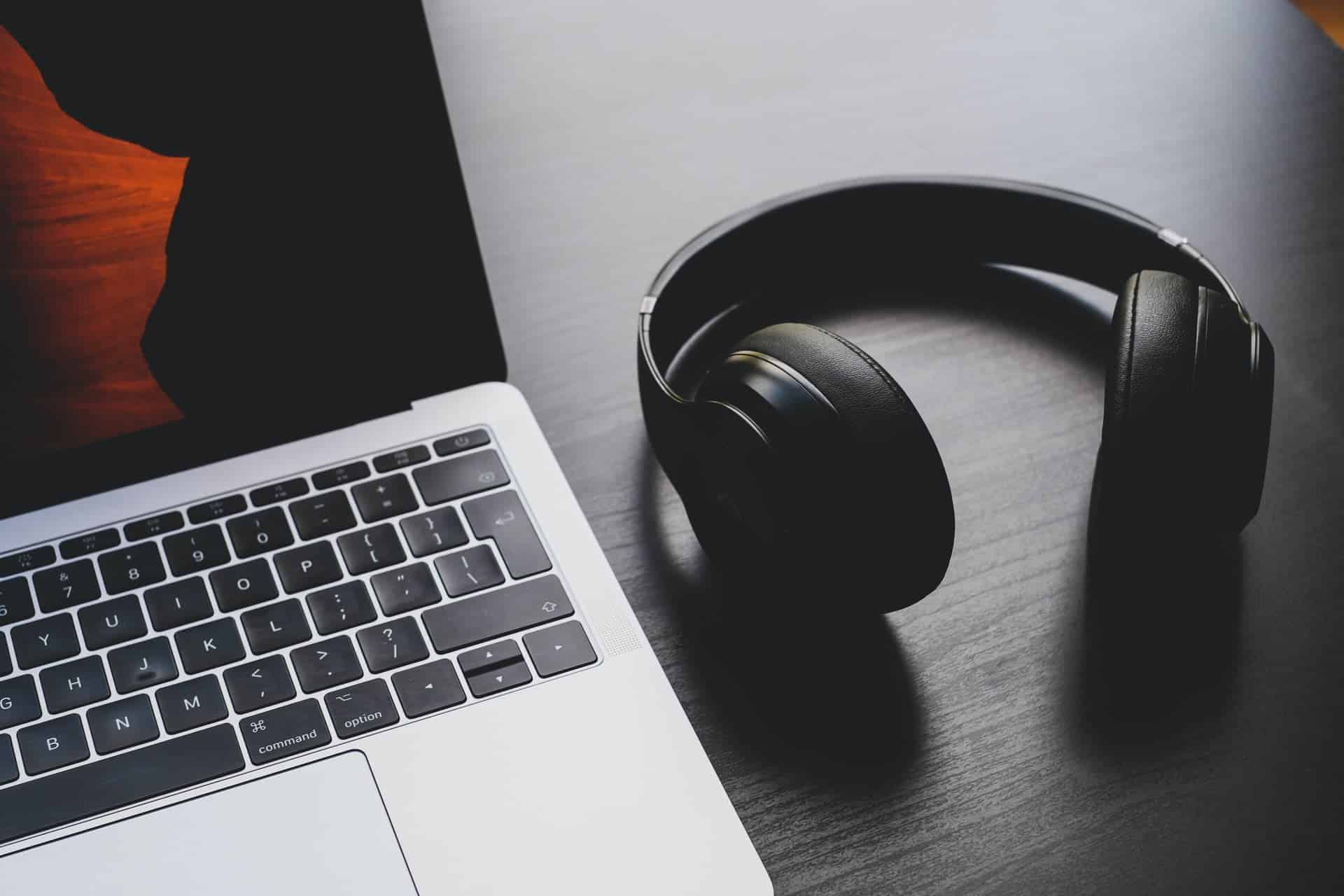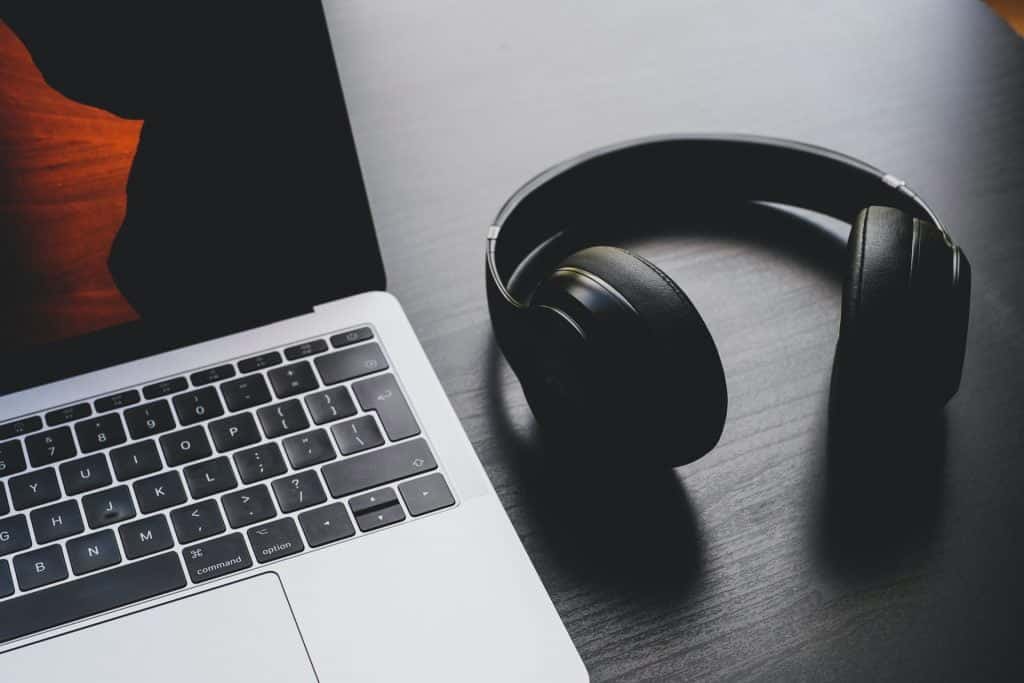 Image Courtesy of Unsplash
Wireless headphones do not require the use of cables or wires. Instead, they are establishing a connection via Wireless USB dongles or Bluetooth. Their most significant advantage over wired headphones is that they have little to no restrictions, which means they can be used practically anywhere.
Another big plus is cross-platform compatibility, which means that wireless headphones will work with any device that supports wireless standard (e.g., Bluetooth).
The disadvantage of having wireless headphones is that they pose the risk of running out of battery, and that can interrupt whatever you are doing. Still, the more expensive models have long-lasting and quick-charging battery features.
Sound Quality
The superior sound quality of the best noise cancelling headphones should let you hear all sound inputs with high precision and crisp, clear audio clarity. Noise-canceling headphones' sound quality is determined by drivers and surround sound, and the higher the driver's quality, the higher the price.
High precision drivers can deliver crisp and superior sound quality, including a fantastic bass surround sound, and surround sound offers omnidirectional hearing, so your immersion will always be complete.
Comfort
It depends on your needs, but wearing headphones can turn into a long experience taking over 12 hours of your day (when you combine gaming, work calls, listening to music, watching favorite TV shows, etc.). This means that the best noise cancelling headphones are also ones that are comfortable to wear for extended periods. But how to know which features make headphones more or less comfortable?
Headband and ear cups should not be too tight or too loose; they must offer a comfortable fit. If the headband and earcups are too tight, they might restrict blood flow, leading to headaches and fatigue.
Both the headband and earcups should be made of comfortable and breathable materials. A big plus is if they are filled with memory foam, which allows them to conform to your head's shape for added comfort.
The weight also plays a massive part in comfort. You want to choose a lightweight pair of headphones, not a heavy pair that will weigh your head down. Bulkier headphones are not suitable for extensive use because they are more likely to cause headaches and fatigue.
Build Quality
If you want to invest a lot of money in a high-quality pair of noise-canceling headphones, then you need to be sure that they will endure many years of continuous use. When you choose the best noise cancelling headphones, they should not only be comfortable but must also be constructed with high-grade materials.
The better models on the market have a steel headband, a strong and durable plastic earcups construction, and premium faux leather covering.
So, if you want to isolate yourself from your surroundings with a pair of the best noise cancelling headphones, you now know what to check when shopping for them.
After all of these reviews, the title of the best noise cancelling headphones on the market goes undoubtedly to Sony WH-1000XM4. If we had to describe them with one word, the word would be "ultimate." They have all you'll ever want and need from noise-canceling headphones.
If the price is turning you off, then your next best bet would be Philips PH805 headphones. These headphones are the best noise-canceling headphones in the mid-range bracket, and you won't feel any remorse if you decide to buy them.