Finding the perfect gift for the men in your life is more difficult than people think. Yes, men are humble creatures because it seems like they never want or need anything. But that is exactly what makes it incredibly challenging to shop for them! Everybody loves receiving cool gifts, instead of just another tie or pair of socks. Well if you're looking to finally find a gift that your husband, father, grandpa, brother, or son will actually love, you've come to the right place.
We've prepared a list of the best gifts for men and you will definitely find a unique and thoughtful gift for a guy you're shopping for. Our list of gifts was created to match any budget and take care of any guy on your shopping list, whether he is a traveler, gamer, or just a guy who is crazy about sports.
Besides including some quirky ideas, we've also included some classic options that come with a twist (e.g., they are personalized). Keep reading to find the perfect gift for your foodie, golfer, or beer lover!
Best Gifts for Men on the Market in 2023
Last update on 2023-12-03 / Affiliate links / Images from Amazon Product Advertising API
20 Best Gifts for Men in 2023
1.BERING Men's Analogue Quartz Watch with Titanium Strap
Last update on 2023-12-03 / Affiliate links / Images from Amazon Product Advertising API
Even if he doesn't like wearing accessories too much, every man will be impressed if you get him a classic timepiece. Bering watches are known for their quality and durability and are undoubtedly of the best gifts for men. Made from materials such as surgical steel and sapphire glass, these watches will undoubtedly stand the test of time. A blend of the sleek minimalistic Danish design, smooth forms, and pure grace, every Bering watch is timelessly gorgeous and long-lasting
Key features:
The watch has a highly scratch-resistant and flat sapphire crystal covering the grey dial;
The piece belongs to solar watch collection; once fully charged, the watch will run up to 12 months;
The case is made from silver IP-plated titanium. It is 39 mm in diameter and 8 mm in thickness.
Water resistant up to 10 ATM/100 meters/328 feet. The watch is also resistant to showering, swimming and snorkeling, but not diving.
---
2.     Garmin Dash Cam Mini
Last update on 2023-12-03 / Affiliate links / Images from Amazon Product Advertising API
Do you have a man in your life who loves his car and will do anything to keep it safe? Who doesn't… All car enthusiasts will love the Garmin Dash Cam Mini. Not only will this dashcam keep their ride safe, but it also won't clutter up the windshield due to its compact size. How small is this dash cam? It is the size of a key and yet the image quality is so crisp!
Key features:
Car key-sized dash camera that goes virtually unnoticed on the windscreen;
140 degree wide-angle lens captures crisp 1080p HD footage;
Automatically records and saves videos of accidents;
Built-in Wi-Fi connectivity uploads saved footage to the smartphone running the Garmin Drive app;
Covered by Garmin Two-Year Warranty.
---
3.    100 Top Films of All Time Scratch Off Poster
Last update on 2023-12-03 / Affiliate links / Images from Amazon Product Advertising API
Even the biggest movie afficionados will find a few blockbusters on this list that they haven't watched yet. But, this list is not only for keeping track of the movies he watched. He can also use it as a game! Before firing up Netflix, he can choose a random square to reveal his movie on the night. The game is over when he scratches of all 100 options.
Key features:
Film trivia – each tile includes the title of the movie, the year it was released, and the director;
The poster contains a variety of movies, ranging from timeless classics to artistic foreign gems, award winning animation, and modern blockbusters;
Each movie's icon is a piece of original minimalistic contemporary art with inspirational quotes, capturing the spirit of the film.
---
4.     Whiskey Stones Gift Set for Men
Last update on 2023-12-03 / Affiliate links / Images from Amazon Product Advertising API
If he's a whiskey lover who doesn't have stones, then this is definitely one of the best gifts for men you can get. A true whiskey fan knows it shouldn't be watered down, and this set includes whiskey stones that won't melt so he can enjoy the complete taste. In addition to stones, this set also includes a whiskey decanter and two glasses.
Key features:
A luxurious whiskey kit made of thick, solid crystal, featuring a deluxe design;
Large 1.6″ (40mm) stainless steel whiskey rocks that will chill the whiskey in no time, without diluting it;
Multiple set options – choose between two large stones, eight cubes, or swizzle sticks.
---
5.     Wooden Phone Docking Station
Last update on 2023-12-03 / Affiliate links / Images from Amazon Product Advertising API
Are you tired of him asking you if you've seen his wallet or phone? Well, the time has come to treat him with a docking station. This stand will help him keep his phone, wallet, keys and other important items organized in one place. It's not just a gift for him, but also for you.
Key features:
Large wooden charging station, excellent for charging phone, stabilizing it during video calls, and keeping belongings organized in one spot;
The station features a phone and watch stand, and spots dedicated to wallet, keys, and other accessories;
Store watches and bracelets safely on the curved corners that will prevent any scratches.
---
6.     AeroGrow Harvest Indoor Garden
Last update on 2023-12-03 / Affiliate links / Images from Amazon Product Advertising API
Looking for a unique surprise for a man with a green thumb? Here is one of the best gifts for men that will benefit everyone in the house at the same time. Place this lovely-looking hydroponic garden on a counter and it will churn out crops of herbs, veggies, and fresh foods to harvest all year round.
Key features:
Gourmet seed kit (Genovese basil, curly parsley, dill, thyme, Thai basil, basil, and mint) included, along with a 3oz bottle of the brand's patented plant nutrients;
Grow up to six plants at the time; everything takes place in water – there's no soil, no mess;
The control panel tells you when to add water, reminds you when to add plant food (included), and automatically turns lights on and off for your hydroponics growing system;
LED lights that are tuned to the specific needs of plants to maximize photosynthesis, resulting in rapid, natural growth and abundant harvests.
---
7.   Tefal Ingenio Pan and Pots Set
Last update on 2023-12-03 / Affiliate links / Images from Amazon Product Advertising API
Every chef needs a set of high-quality pans and pots. Tefal is a leading brand known for manufacturing cookware that gives perfect cooking results. With this set in his kitchen, he'll be able to cook up breakfast, dinner and everything in between.
Key features:
The set contains: 2x saucepans, 2x frying pan, 1x steamer insert, 1x saute pan, 2 removable handles, 4x glass lids, 1x airtight lids;
Pots and pans have Thermo-Spot heat indicator that points out when the pan is at the ideal cooking temperature;
New generation of Tefal coating reinforced with mineral particles ensuring good durability and ease of use on a daily basis;
Storing the pans won't be a problem as the handles can be detached and the pots and pans nest inside each other perfectly.
---
8.     Wireless Charging Dock
No products found.
Tech-savvy guys love getting tech accessories. He may not think of investing in a wireless charging dock, because he's probably too busy saving money for something bigger. But, this dock is definitely one of the best gifts for men that will bring a smile to his face. Not only is it suitable for phones, but for other accessories as well.
Key features:
A charging station for Qi-enabled smartphones (not just iPhone), AirPods, Apple Watch, and Apple Pencil.
Features metal support with magnetism that allows simple adjustment of the angle;
Uses the most advanced automatic control technology.
Features built-in safeguards for overcharge, overcurrent, and overvoltage protection, temperature control.
No products found.
---
9.     HP Portable Photo Printer
Last update on 2023-12-03 / Affiliate links / Images from Amazon Product Advertising API
Do you know someone who is obsessed with photography? Here is a thoughtful gift for him. Instead of being limited to browsing photos on his camera or laptop, now he can print them in a matter of minutes. And, the best part is, he can take this printer with him wherever he goes.
Key features:
The set includes: HP Sprocket 200 Photo Printer, HP ZINK sticky-backed photo paper, 30 photo paper sheets, protective carrying case, charger and charging cable, HeroFiber ultra gentle cleaning cloth;
Portable and compact printer that is the size of a smartphone, design to fit anywhere;
Features Bluetooth 5.0 that ensures quick printing without draining the battery; the printer supports multiple simultaneous connections;
Download the HP Sprocket app to personalize, decorate, and design the photos before printing.
---
10.  Subcold Viva16 Table-Top Wine Fridge
Last update on 2023-12-03 / Affiliate links / Images from Amazon Product Advertising API
We all know someone who is crazy about wines and has a collection of premium bottles sitting in his home. Well, to make sure that those bottles last as long as possible, they should be stored in a safe place. And, there's no better spot than a wine fridge. Besides wines, this fridge can be used to keep beers and all other drinks cool. This is truly one of the best gifts for men you can find.
Key features:
A premium wine fridge featuring an advanced cooling technology with subcold temperature range (3-18°C);
Made from quality materials – high-density foam injection cabinet with high grade dual glazed frameless black safety glass door;
Low energy consumption (only 131 kWh per YEAR) plus super low noise output (only 42dB);
All Subcold products are tested according to high UK Standards and come complete with CE and ROHS Certification.
---
11. Nespresso Vertuo Next
Last update on 2023-12-03 / Affiliate links / Images from Amazon Product Advertising API
Does he find life without coffee impossible? Well then, make sure that he wakes up to a cup of quality, freshly-brewed coffee every morning. Nespresso Vertuo Next is all about different cup sizes, and this coffee maker offers you five. When it comes to making coffee, the Nespresso Vertuo Next is a dream to use and makes coffee in less than a minute.
Key features:
With a press of a button, Vertuo will deliver a fresh cup of coffee in 25 seconds;
The water tanks holds 1.1 liters which is large, but is used up quite quickly as well;
Comes with an accompanying app that warns you when the water level is low, when the machine needs descaling, and reminds you of software updates.
Aerocinno milk frother included to make lattes, cappuccinos, or cold frothed milk.
---
12. LARQ Lightweight Self-Cleaning and Stainless Steel Water Bottle With UV Water Purifier
Last update on 2023-11-12 / Affiliate links / Images from Amazon Product Advertising API
Whether it is going to work or gym, or just taking a long walk, we all tend to take our water battles with us. LARQ's product is as close as we found to the perfect water bottle. Reusing plastic bottles is not very advisable due to all the bacteria and chemicals that may leak from the plastic. However, not only does this bottle eliminate bacteria, it also purifies your water. And, the best part is, the bottle is meant to last for years.
Key features:
The bottle uses innovative non-toxic mercury-free UV-C LED technology to purify water and clean the inner surfaces of the bottle;
You can purify your water in 60 seconds with a touch of a button. The bottle also activates and self-cleans every two hours to keep your water fresh;
USB rechargeable Li-polymer battery gives you self-cleaning power for up to a month on a full charge;
The bottle is ultra-lightweight and easy to carry around wherever you go.
---
13. Bose Frames Alto Audio Sunglasses
Last update on 2023-12-03 / Affiliate links / Images from Amazon Product Advertising API
Bose audio gear has truly come a long way. Not only do they make some of the best speakers and headphones, but they also developed audio sunglasses. Yes, you've read that right! All techies will be impressed once they get their hands on Bose Frames Alto, stylish sunglasses that feature Bluetooth headphones. This is a seriously futuristic tech gift he'll appreciate!
Key features:
Sunglasses with built-in Bose speakers that produce rich, immersive sound, while ensuring others hear practically nothing;
Open-ear audio allows the user to stay aware of their surroundings, while enjoying the music;
With their classic angular shape and commanding lenses, Bose Frames Alto offer a new perspective on the most iconic silhouette in history for sunglasses;
The sunglasses block up to 99 percent of UVA/UVB rays.
---
Related Posts:
---
14. Personalised Luxury Silver Pen and Chrome Case
Last update on 2023-12-03 / Affiliate links / Images from Amazon Product Advertising API
Gifting people luxurious pens and matching cases is nothing new. But, you can kick this classic gift up a notch by personalizing it. The ballpoint pen features elegant proportions and a distinctive clip design. And, the chrome case is just as elegant as the pen. The best part is that you can include a personalized message on both items. And, now you have one of the best gifts for men.
Key features:
Pen size: 140mm x 17mm; Case size: 155mm x 56mm x 30mm;
Engrave your message on the pen, case, or both;
The pen uses a standard blue ink Parker style ballpoint insert, which can be replaced; the personalized pen can last him for years;
There are nine different fonts to choose from, ranging from classic to curvy and fancy;
---
15. The Beard of Attraction Vegan Beard Grooming Kit
Last update on 2023-12-03 / Affiliate links / Images from Amazon Product Advertising API
There are two types of men; those who can grow a beard and those who can't. If you are shopping for a guy who belongs to the first category, he will definitely appreciate getting a beard grooming kit, even if he never used one before. The Beard Of Attraction Grooming Kit provides the bearded man with a great starter gift set that will keep him going.
Key features:
A high-quality gift box that includes a beard oil, balm, and wooden beard comb;
All products are vegan, cruelty-free, organic, and dermatologically tested;
Ingredients: organic shea butter, jojoba wax, berry wax, coconut oil, almond oil, jojoba oil, grapeseed oil, virgin coconut oil.
---
16.  Philips Air Fryer
Last update on 2023-11-04 / Affiliate links / Images from Amazon Product Advertising API
Here is a great gift for foodies who are trying to lead a healthy lifestyle. Philips air fryer features rapid air technology for healthy cooking and mouth-watering flavor. Thanks to this technology, the food he makes will always be crispy on the outside and tender on the inside.
Key features:
Philips rapid air technology lets you fry, grill, roast and even bake meals with 90% less fat;
Air fryer provides total flexibility with adjustable time and temperature;
Download the Philips NutriU app and discover hundreds of healthy recipes;
The appliance is covered by a two-year warranty.
---
17. JBL Reflect Flow – True Wireless Earbuds
Last update on 2023-12-03 / Affiliate links / Images from Amazon Product Advertising API
Do you know a guy who loves listening to music while working out? JBL is a heavy hitter when it comes to true wireless sports earphones. The exercise-focused JBL Reflect Flow true wireless earphones deliver deep bass and long battery. These powerful wireless earbuds will keep him in the zone with rich and crip sounds and a no-slip, sweat-proof design.
Key features:
Three pairs of tips are included to ensure an exceptionally secure fit;
The useful Ambient Aware mode that lets you hear your surroundings;
Take less than two hours to fully charge;
5.0 Bluetooth connection is easily arranged and dependable;
---
18. Personalised Custom Bamboo Bottle Opener
Last update on 2023-12-03 / Affiliate links / Images from Amazon Product Advertising API
Who doesn't like to crack a cold one after a long day? Well, here is one idea for an extra useful gift that will remind him of you every day. This bamboo bottle opener looks good, does its job well, and can be personalized with a unique message. The product comes in a black gift box, so you won't have to worry about wrapping it.
Key features:
The bottle opener is made from bamboo, one of the most durable and renewable resources on the planet;
Are you in a pinch with time? Most orders are engraved and dispatched the same working day if ordered before 1 pm;
Your personal message is precisely engraved with a laser, so it never rubs off by frequent use.
---
19. PhoneSoap 3 UV Smartphone Sanitizer and Charger
Last update on 2023-12-03 / Affiliate links / Images from Amazon Product Advertising API
Nowadays we're all more germ-conscious than ever, and smartphones are a notoriously dirty everyday essential. This UV sanitizer helps zap bacteria that live on his phone's surface by using revolutionary technology that was tested and proven on the Discovery Channel. And, he can also use the case to charge his phone.
Key features:
Revolutionary bacteria-zapping technology that was featured on ABC's Shark Tank and tested and proven on the Discovery Channel;
Sitting on a UV transparent plate, and surrounded by UVC light and a reflective interior, PhoneSoap kills 99.99% of all bacteria on every phone.
The case fits all phones and also features two charging ports on the back of the device, a USB and USB-C type ports.
---
20. Wacom Intuos S, Wireless Graphic Tablet for Painting, Sketching and Photo Retouching
Last update on 2023-12-03 / Affiliate links / Images from Amazon Product Advertising API
Is he interested in graphic design or photo retouching? Here is an innovative tablet that will make his life easier! This pen tablet will become his best friend for digital drawing, painting, or photo editing. Corel Painter Essentials 7, Clip Studio Paint Pro, and Corel Aftershot Pro Three are included with the tablet.
Key features:
Clever and compact design that makes sketching and retouching photos easier than ever;
The tablet is equipped with Bluetooth 4.2 and it is compatible with Windows 7 (and higher) as well as OS X 10.11 (and higher).
Features 2540 lpi resolution, 200×160 mm active surface, pen, and express key buttons for maximum precision.
---
Found anything you like? We're pretty sure that our list of best gifts for men has at least one item that he will be amazed with.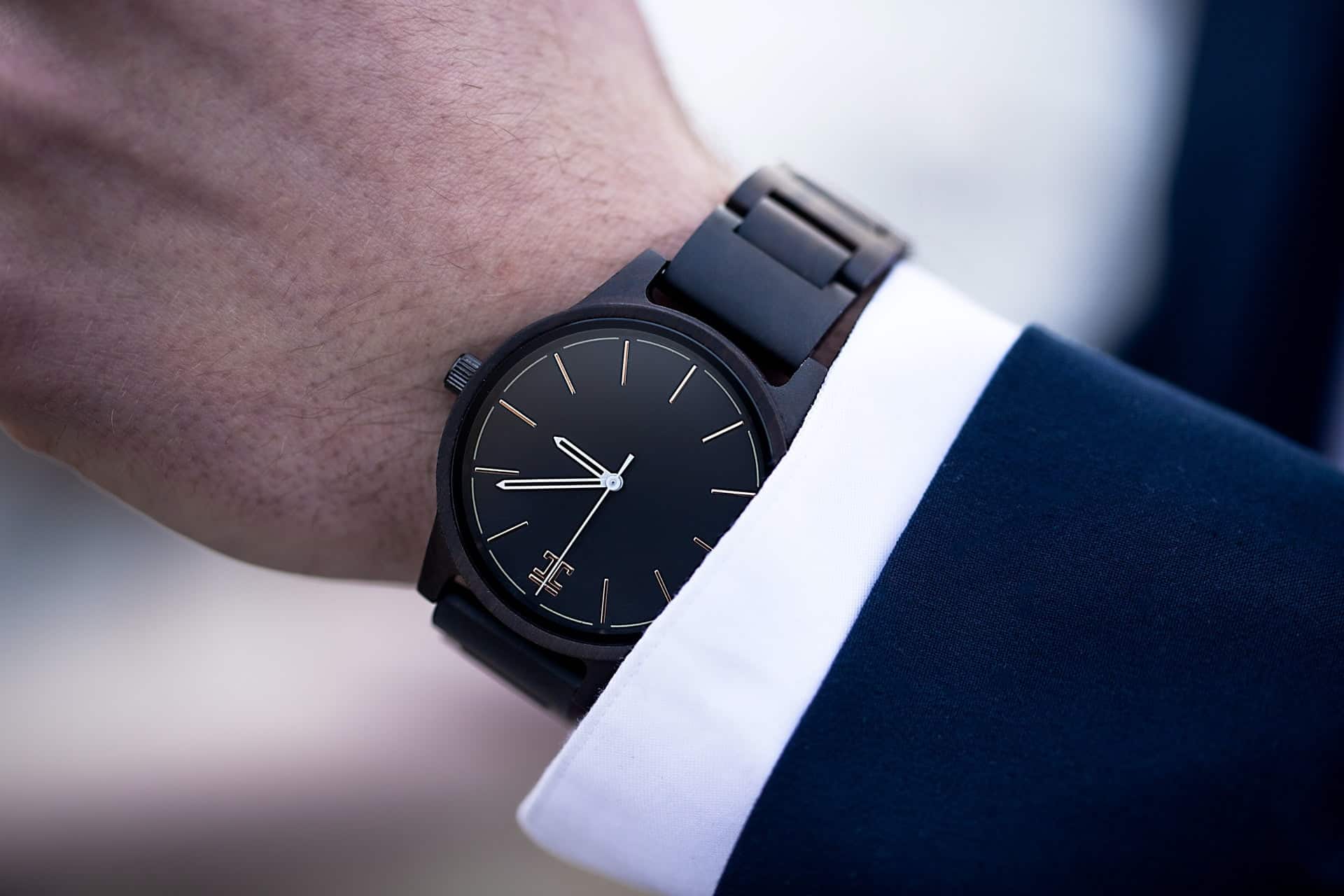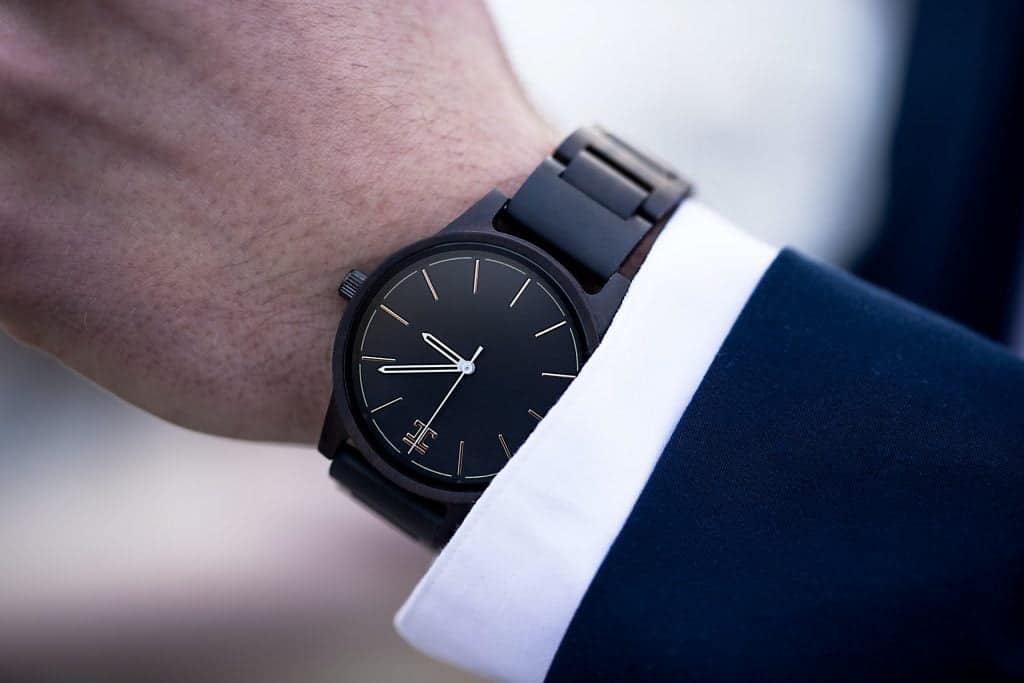 Image Courtesy of Unsplash
And, if you're still not sure what to get him, here are a few tips that might help you out:
Understand his needs. Make sure to get an item that will help him enjoy his hobbies or maybe help him perform better at work.
Don't overthink it. Guys are straightforward when it comes to things they want and need. He's not going to analyze the gifts and try to deconstruct the meanings behind them. Just get something he might like.
Observe what he likes to buy for himself. If he buys video games regularly, then one of the best gifts for men you can get him is something related to gaming. When a man invests in his hobbies, you can guarantee that he'll appreciate a present related to them.
Notice how he spends his time. You may not know what items he likes, but you definitely know how he likes to spend his time. Whether he's career oriented, sporty, or into cars, he'll probably wear his heart on his sleeve about his interests.
Get him something he doesn't have. Let's say he's into photography. So, he probably already has a camera and lenses. Instead of getting him another lens, surprise him with something he doesn't have such as a tripod.