If the person you care about is always buying themselves all the latest gadgets and toys, it can be tough to find a perfect gift for a person like that. That is precisely why we compiled a list of 40 best gifts for men who have everything.
This list will provide you with unique and memorable ideas and buying options that are guaranteed to impress. The man you care about may think that he has it all, but these are the gifts that will blow his mind and make him happy. So keep reading and find out what are the best gifts for men who have everything.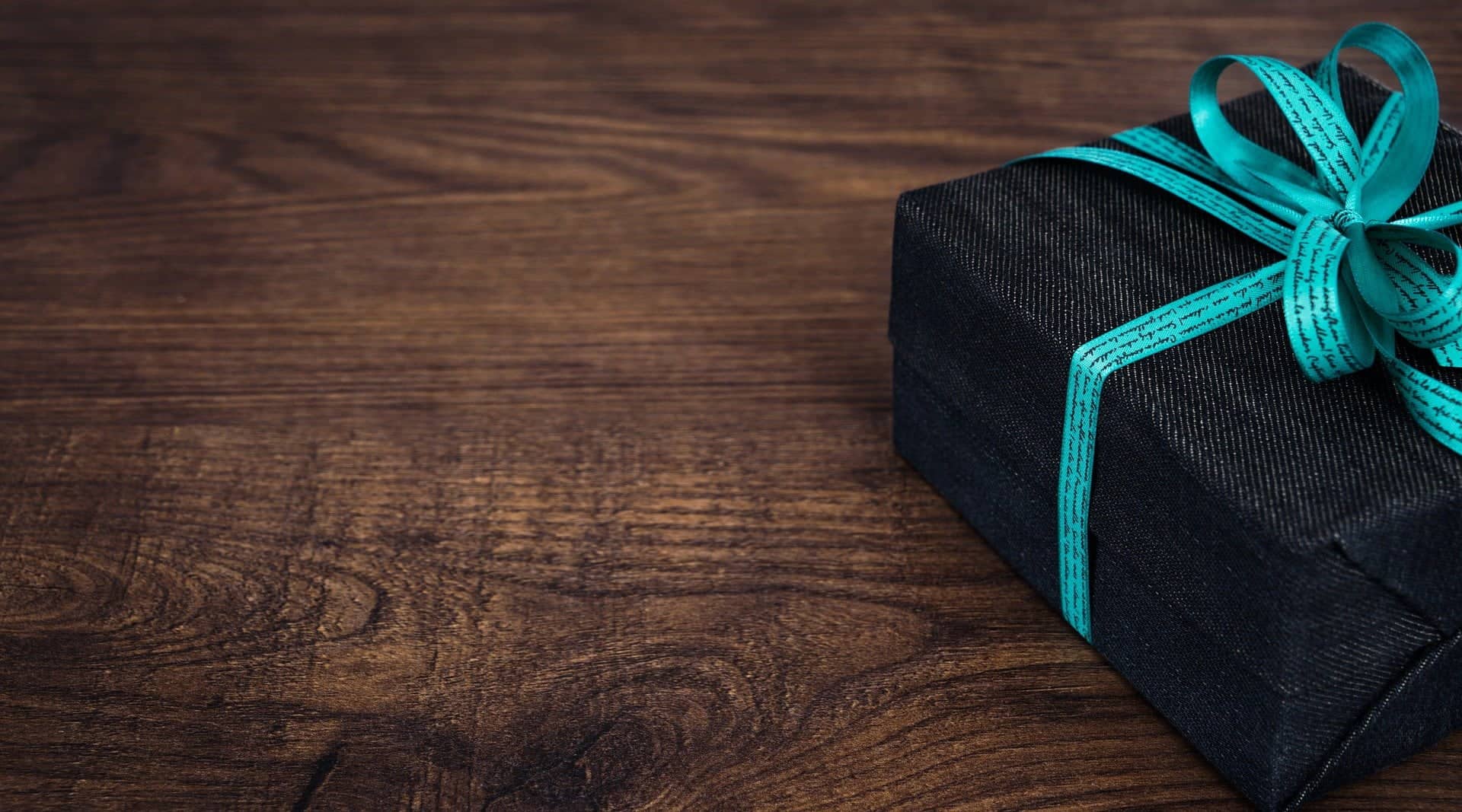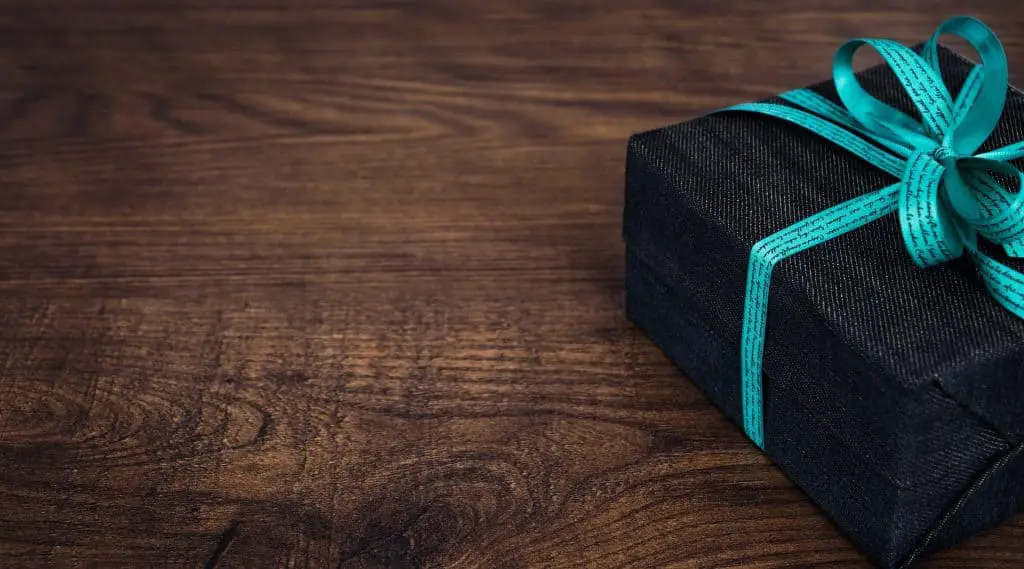 Image Credit Pixabay.com
1. What If?: Serious Scientific Answers to Absurd Hypothetical Questions
Find out the hilarious and informative answers to both important and strange questions you probably never thought to ask:
When will Facebook contain more profiles of dead people than living?
How fast can you hit a speed bump, driving, and live?
How many humans would a T Rex rampaging through New York need to eat a day?
When (if ever) did the sun go down on the British Empire?"
This book is a must-have for a man that always wants to learn something new.
---
2. 52 Things to Do While You Poo: 52 Things to Do While You Poo
Do you often forget to bring your phone to the loo and end up being bored while you poo? Are you tired of reading detergent labels while perched on the porcelain? Doing a number two will never be the same again with Hugh Jassburn's collection of entertaining activities and informative fun. We found this book to be too hilarious and fun, and so should everyone else.
---
3. LARQ Lightweight Self-Cleaning and Stainless Steel Water Bottle With UV Water Purifier
Staying hydrated throughout a day is very important, but sometimes it can be a bit troublesome to get up often and go to refill a glass. Also, if you pour water into a bottle, it gets stale and fills with bacteria quickly.
That's precisely why LARQ's bottle is as close to perfection as it can get. With a touch of a button, it purifies water and kills bacteria in just 60 seconds, and it also self-cleans by intelligently activating every 2 hours to keep your bottle fresh and stink-free.
---
4. Coffee Assortment Gifts for Men – 10 Unique Coffee Bags Set
If the man you are buying a gift for is a coffee lover, then this set of 10 unique coffee bags is a perfect present for him, as he will get the opportunity to explore the world's top 1% specialty coffees.
These ten specialty coffees come from five single estate coffee farms located in Brazil, Honduras, Guatemala, Colombia, and Ethiopia. Just pour hot water into a coffee bag and create your dream cup of coffee in no time and with no hassle.
---
5. Shiatsu Neck Shoulder Massager for Back
No products found.
We recommend this massager as a gift for every man that likes to sit and relax in his favorite armchair after a long day at work.
Massager's bi-directional rotation knots come with optional heating therapy mode and three adjustable intensities, and they perfectly simulate hand-kneading massage – guaranteed always to hit the right spot.
No products found.
---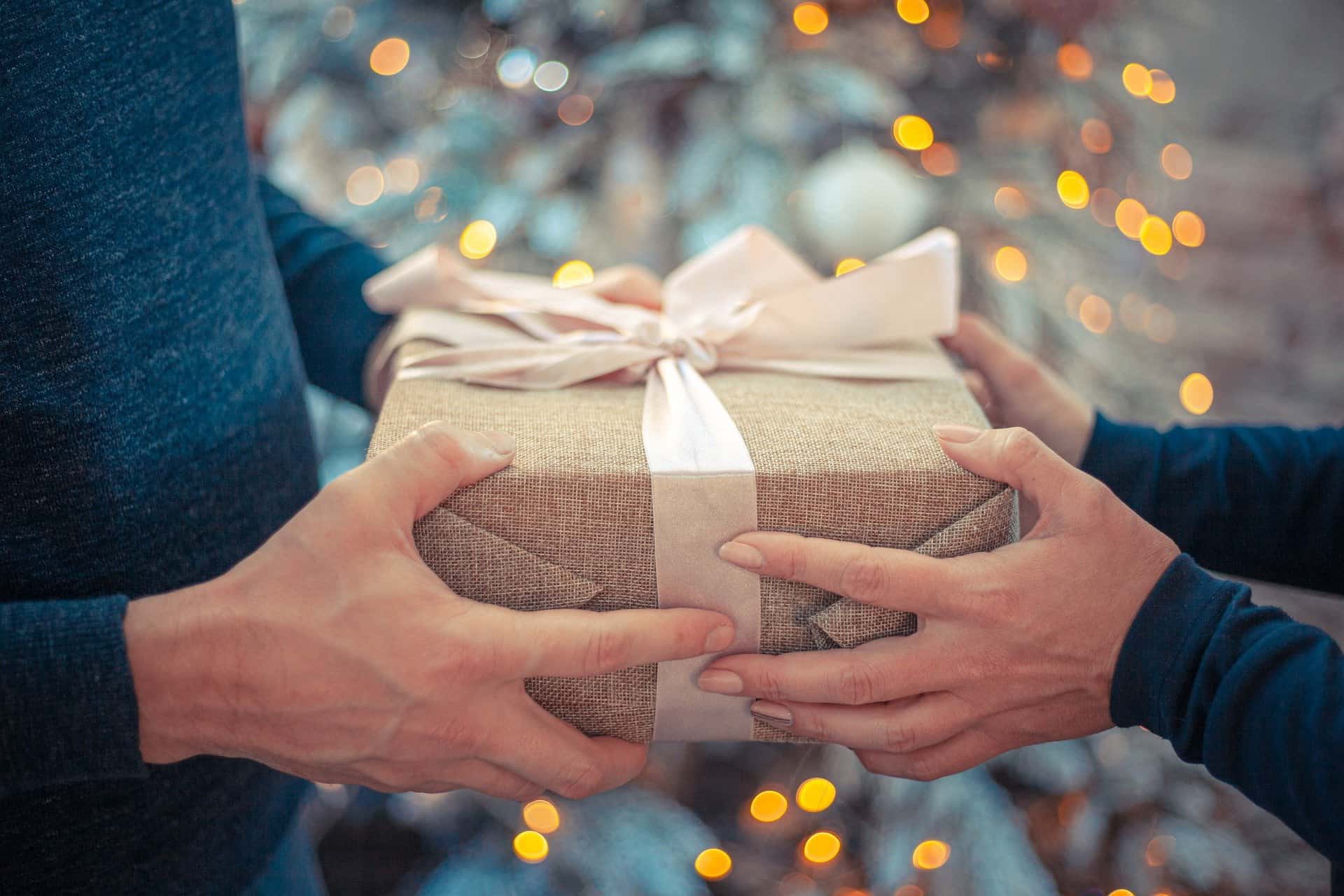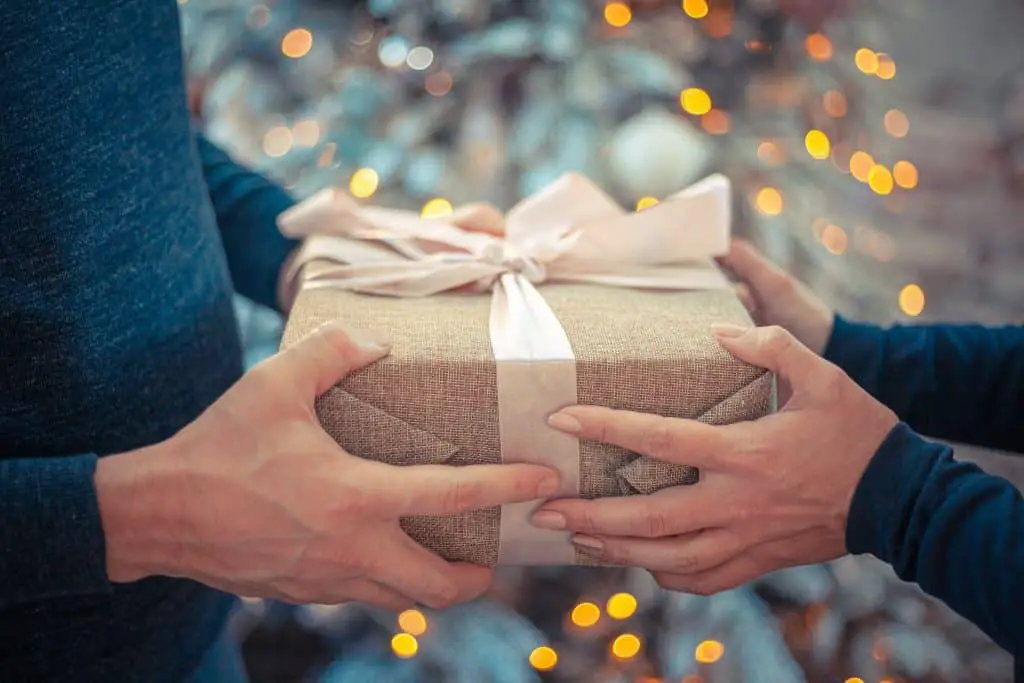 Image Credit Pixabay.com
6. Beard Kit for Men Grooming & Care
Do you have a bearded man in your life, and you are looking to buy him a present. Look no more, because this is a perfect gift for him. Everything he needs to grow and groom his beard in shape and health is included in this 9 in 1 beard kit:
60ml Beard Shampoo
30g Beard Balm
30ml Beard Oil
Boar Beard Brush
Wooden Beard Comb
Stainless Steel Beard Scissors
Storage Bag
Exquisite Men's Gift Box
Beard Care E-Book (An electronic PDT document, not a paper book)
---
7. Scratch the World® Travel Map
Scratch the World® Travel Map is the perfect gift for a man who likes to travel a lot and discover new places.
This map will allow these travel enthusiasts in your life to customize their journey and display their travel progress.
Every time he visits a new location, he can easily keep track of that by scratching off a part of the map and display it for everyone else to see.
---
8. Barbecue Carnivore Club – 4 Meat Spice Selection Box Set
This set of four spices is a perfect gift for all home cooks out there. The set contains:
Argentinian Chimichurri for beef
Moroccan Harissa for lamb
Caribbean Jerk for chicken
Sweet & Smokey Mustard for pork
With these spices, every piece of meat he prepares will turn into an irresistible, mouthwatering piece of art, and everyone will surely congratulate him on his culinary mastery.
---
9. DO YOUR GIN | DIY Gin Making Kit – Original Gift Set
If the man you are looking to buy a present for is a DIY-enthusiast and likes gin, you won't make a mistake by buying him this DIY Gin Making Kit. He will be able to express his creativity and make his own unique-tasting gin just by following a step-by-step guide.
Along with premium ingredients, this kit contains two beautiful Italian-glass prep bottles and a high-grade funnel made of stainless steel. Best of all, he will be able to personalize his creation with the enclosed labels.
---
10. Packshi® Shirt Carrier
This unique and original shirt travel bag/shuttle is an indispensable travel gadget for men who travels a lot and has always need to look sleek.
With this gift in his hands, he will never be annoyed again because he needs to order iron in a hotel and waste time re-ironing his shirt. Or if he likes riding to the office by bike, this will be the perfect way to safely pack his fresh shirt.
---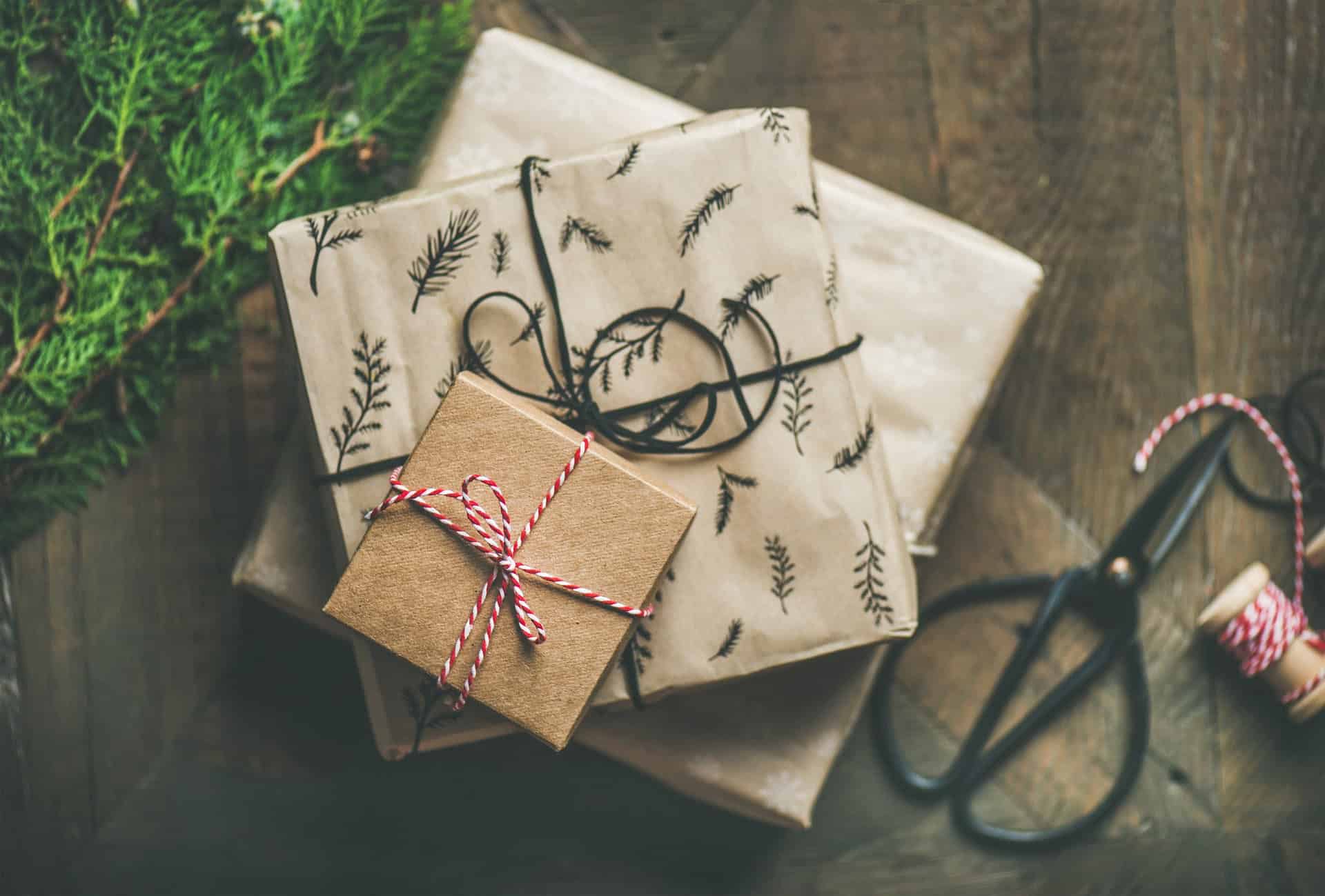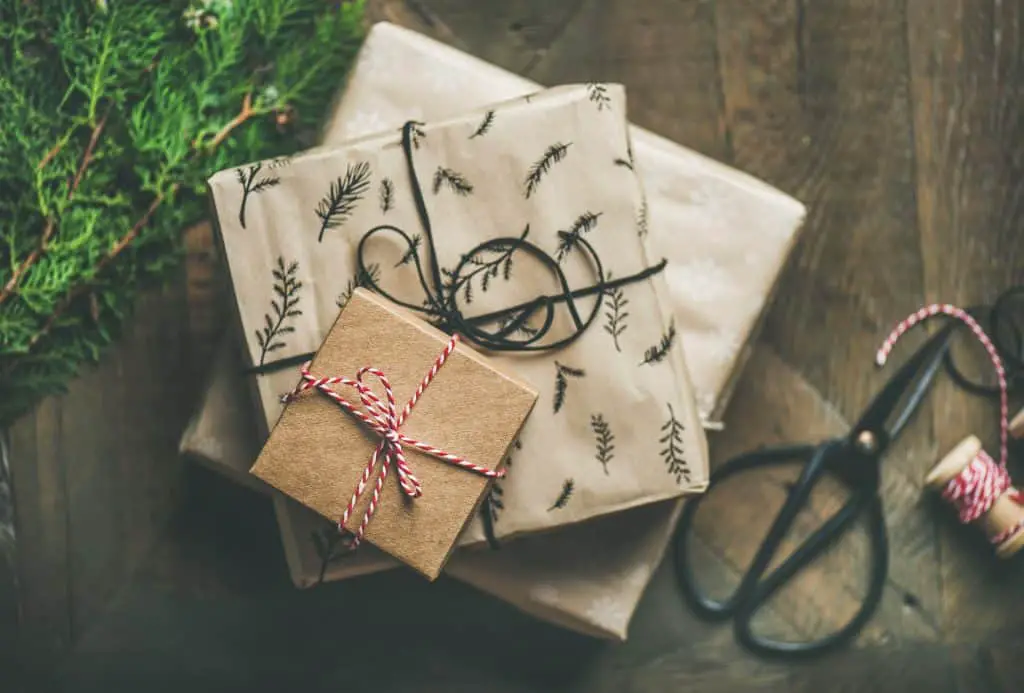 Image Credit Pixabay.com
11. Craft Beer & Bar Snacks Hamper Gift Box
Did you know that you can enjoy pub-quality beers and snacks in the comfort of your own home? Well, with Craft Beer & Bar Snacks Hamper Gift Box, you definitely can. This hamper box is designed as a perfect gift for any beer or ale lover out there. The box contains:
Pale Ale 4.0%, Pheasantry Brewery 500ml
Best Bitter 3.8%, Pheasantry Brewery 500ml
Handmade Italian Onion Bread Sticks, Bibanesi 125g
Sea salted hand-baked Crisps, Fairfield Farms 40g
Crispy Pork Waves, RayGray Snacks 40g
Fava Beans, Just Crisps 50g
Pheasant & Mushroom Crisps, Taste of Game 40g
Mini Cheese Biscuits, Noble Savoury 15g
Chorizo Thins, Made for Drink 30g
---
12. Magnetic Tool Wristband with 15 Powerful Magnets
If the man that you are looking to buy a gift for is DIY-enthusiast, and he likes to fix or make things, this wristband will be a perfect addition to his toolset.
It is guaranteed to save him time and effort – no more rummaging through the toolbox looking for drill bits or screws. Everything he needs to finish the job quickly will be right there on his wrist.
---
13. The Bright Side Man Tin
Every single man on the planet has stuff that he meticulously keeps stored in some jar or box. Most of those items will stay there forever because "I might need that" moment will never come.
Well, if you know a man like this, then this will be the best gift that you could ever buy him. The unusual and convenient  Man Tin will be the perfect storage for all of his leads, screws, and other important things he must keep safe forever.
---
14. HUISHENG Build-On Brick Mug
Drinking tea or coffee will never be the same again because now you can drink every day from a different cup without needing to have two cups in your cupboard. The mug comes with a building surface on its exterior and a set of building blocks.
This way, the recipient of this gift can easily customize his mug with all kinds of shapes and figures. Besides having an unusual coffee mug, this is also a great way to relax, de-stress, and express an artsy personality.
---
15. Beer Chiller Stick Gift Set
There is no better feeling than "cracking a cold one" after a long and exhausting day – every man knows that. And there is no worse feeling than slowly sipping your beer, and suddenly it becomes warm.
What if that could be easily avoided with a cool, small gadget? Well, if you just stick a Beer Chiller Stick into your bottle, the beer will stay colder for a longer time. Besides two Beer Chiller Sticks, you also get a multifunction bottle opener, which can also be used as a can opener, screwdriver, wrench, and a knife – that's every man's dream come true.
---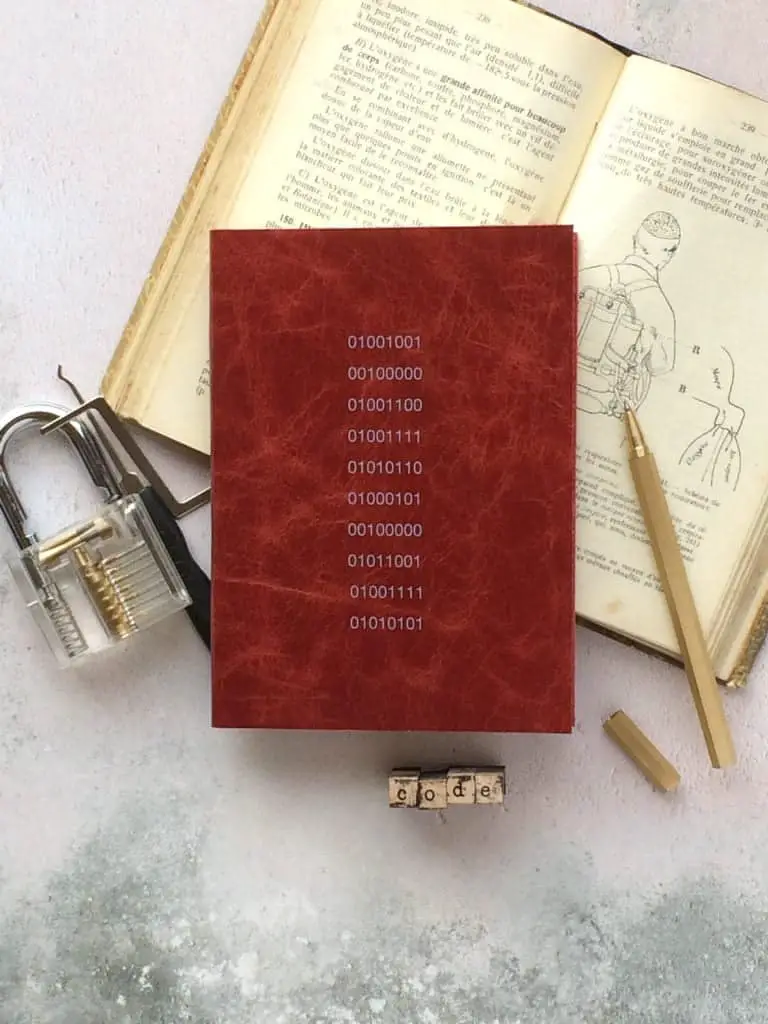 Image Credit Unsplash.com
16. Weird Things: An Adult Board Game About The Strange Side Of Google
If you are looking for a great gift, picking some kind of game will always be a bullseye. But this is not an ordinary game. This game is comprised of 160 cards. Each card contains a shockingly strange (yet genuine) internet search.
The goal of the game is to second-guess precisely how weird the human race can get. Even though this game is weird, it's fascinating, it's guaranteed to lure out many laughs, and it makes an excellent gift.
---
17. Genuine Leather RFID Blocking Slim Trifold Wallets
Men often have problems with organizing their things, and they simply don't know where to put all those credit-cards, IDs, ATM slips, and receipts because, as you might've noticed, everything is essential, and nothing gets thrown out.
That is why sometimes the best gift you can buy them is a super-convenient wallet like this. It has ten card slots, one coin pocket, two banknote compartments, and one ID window.
---
Handmade gifts are pretty much one of the unique gifts you can buy for someone. If you are looking for a fun gift that includes a little bit of brain-teasing, this "wine bottle jail" puzzle is what you are looking for.
If the recipient of this gift wants to claim the prize, he needs to "free" the wine bottle from its "jail" by using his wits. This gift is an excellent brain teaser that is guaranteed to produce a barrel of laughs at dinners and parties.
---
19. Global Gizmos Gold Plated Playing Card Set
If diamonds are the girl's best friends, then gold is the man's. And if you combine that with, for example, a set of playing cards, then you have a perfect gift on your hands.
This set of 24k gold-plated cards (proved by authentication certificate) is guaranteed to impress anyone who receives this gift.
To ensure that cards always stay in pristine condition, they come in a deluxe wooden box finished with a red ribbon.
---
20. Metal Whiskey Stones – 6-Pack Steel Whiskey Rocks
Men like their whiskey cold, neat, and absolutely not watered down. That's why bartenders use whiskey rocks made from metal alloys capable of cooling down the high-quality whiskey without altering its taste.
With this gift, anyone can achieve the same at home. These metal whiskey stones are bullet-shaped and individually hand-packed into a classy 6-round revolver barrel for an elegant presentation and are guaranteed never to dilute the beverage while keeping it cool for over an hour.
---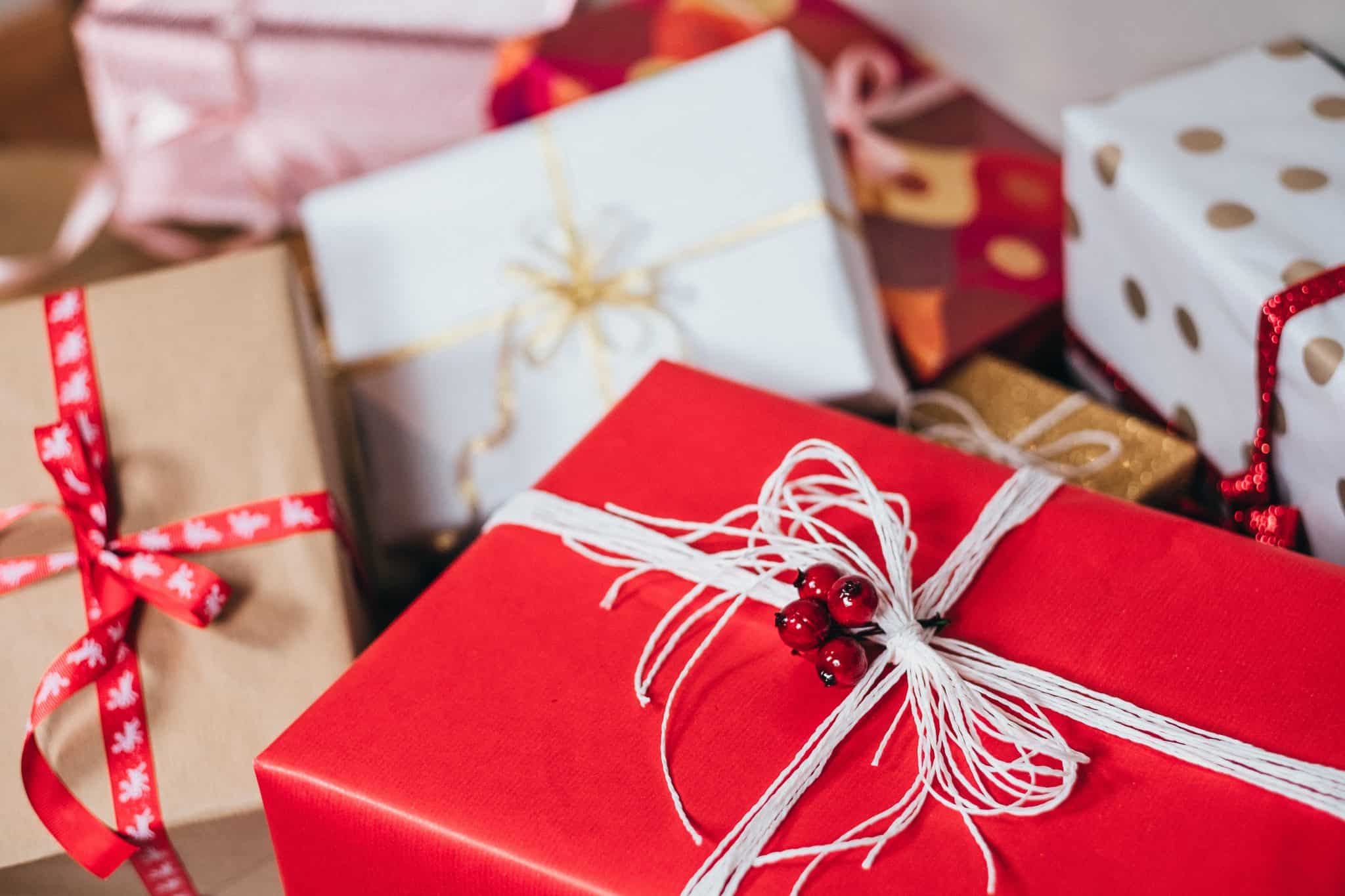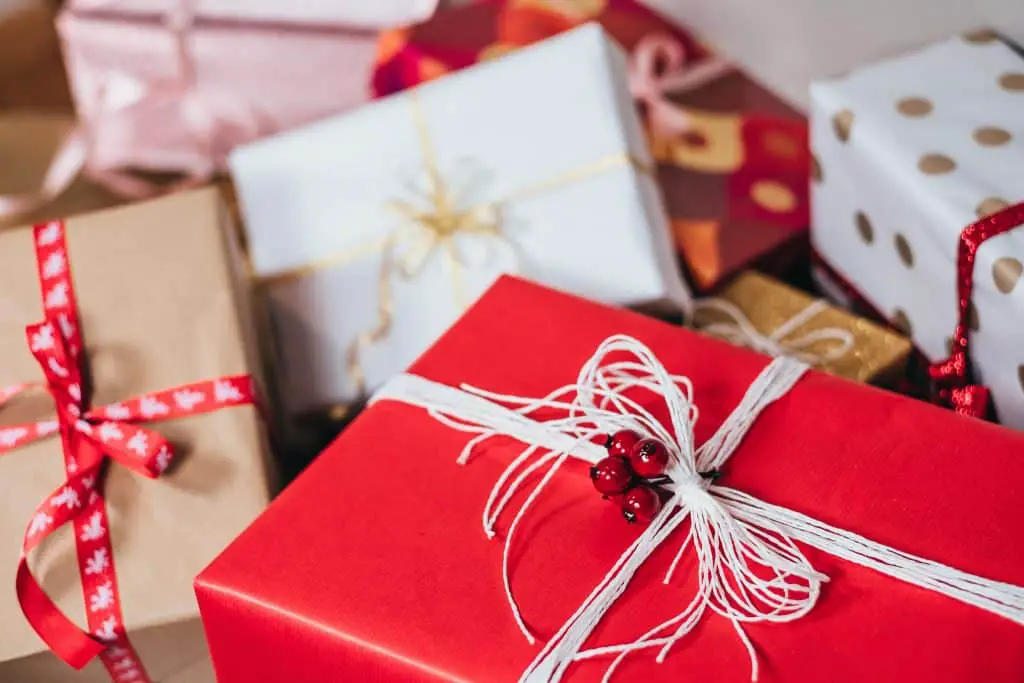 Image Credit Unsplash.com
21. FullLight Tech Upgraded V4.2 Bluetooth Beanie Hat
Beanie hats were always a great fashion accessory for men, but this beanie hat is even better. This beanie combines fashion with tech and is a perfect gift for all technophiles who are not afraid to make a fashion statement.
The double knit beanie is thick enough to keep your head warm but still soft enough to be comfortable. It has integrated Bluetooth speakers that easily connect to any phone, so you can listen to music or make a phone with ease.
---
22. Golfer's Best Tool Golf Multitool
If the man you are looking to buy a gift for is a golf fan and frequents the golf courses often, this multitool will surely make his day. Compact and easy to carry, this multitool is made with stainless steel, and it has a rubberized non-slip hand grip.
It includes a ball marker, brush, stroke counter, cleat tightener, club groove cleaner (divot repair tool), and bottle opener with a screwdriver. All of that packed into a small package that is guaranteed to enhance any golf game every time.
---
23. Lock Picking Tool Kit by LockCowboy
This gift is not only cool and exciting, but it is also an excellent way for someone to pick a new hobby, and they will surely be forever grateful for that.
This 20-Piece lock pick set comes with a transparent training padlock, a credit card lockpicking tool kit, and two comprehensive guides (one for beginners and the second for honing expert skills) so they can start enjoying their new hobby immediately.
---
24. African Spirit – 8 Unique Traditional African Spice Set
This spice selection box is perfect for anyone who likes to experiment with cooking. Spices are stored in glass tubes to retain the fresh flavors and aromas for longer. The eight varieties are:
South African Durban Curry
Jozi Chakalaka
Savannah Grasslands
Ethiopian Berbere
Tanzanian Pilau
Kenyan Kuku Paka Curry
Mozambiquan Peri-Peri
Kalahari Smoked Salt
All of the spices are incredibly powerful and smell outstanding, and will make any meal look and taste heavenly.
---
25. Whisky Tasting Set – Regions of Scotland
If you are not sure what to gift someone, buying a classy whisky tasting set for them is a foolproof plan.
This Whisky Tasting Set features five malt whiskies from the five whisky-producing regions of Scotland (Speyside, Highland, Island, Lowland, and Islay) and the Glencairn Whisky glass – all neatly packed into a sleek and classy presentation box.
This set offers an incredible opportunity to do a mini authentic drinking tour through Caledonia from the comfort of home and without the hassle.
---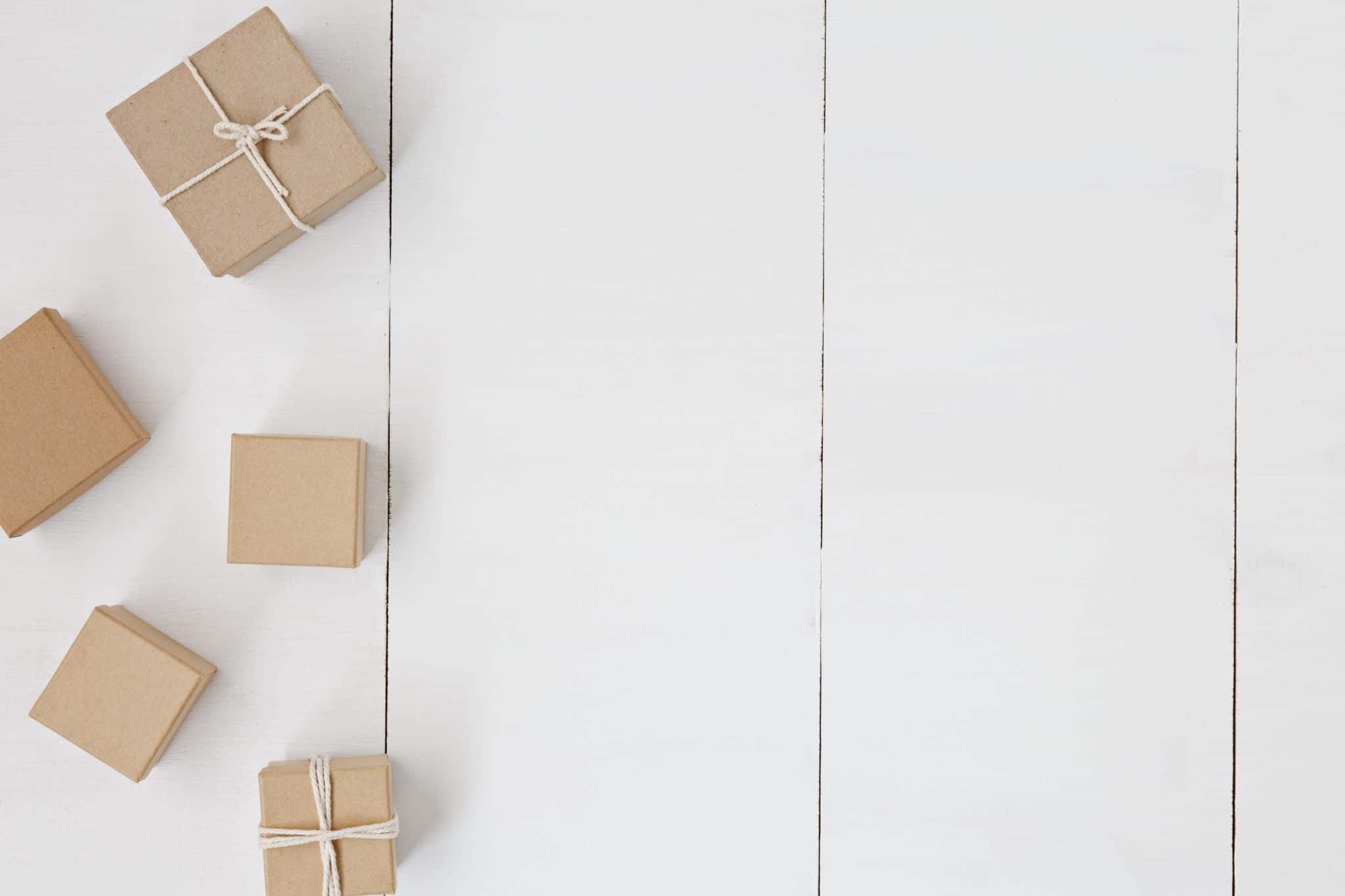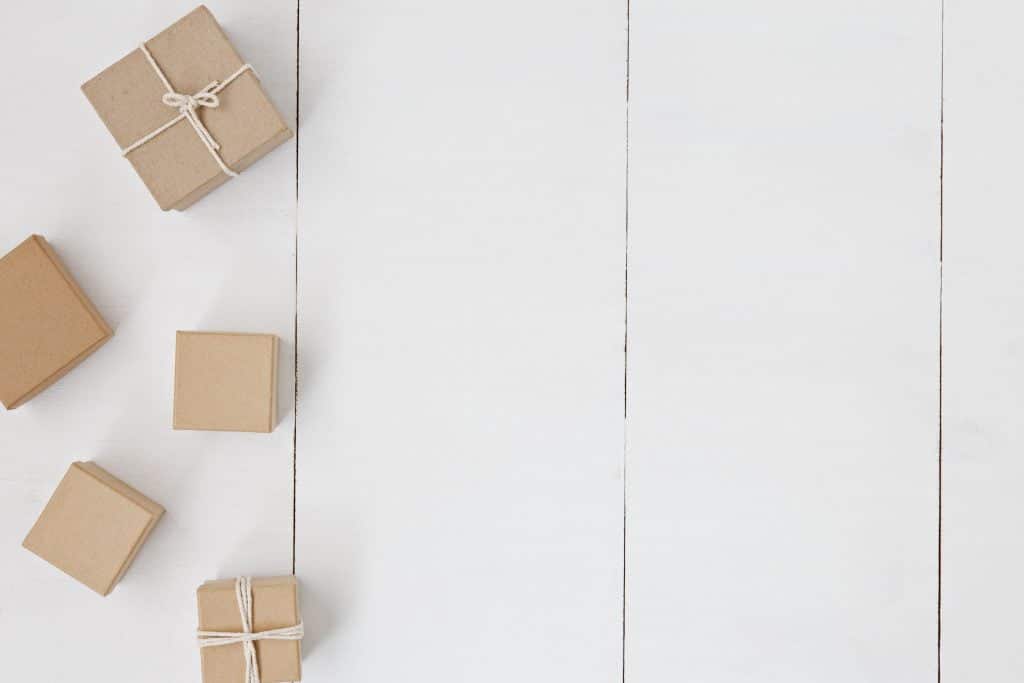 Image Credit Unsplash.com
26. VICTSING 500ml Essential Oil Aromatherapy Humidifier
No products found.
Victising's aromatherapy humidifier is the best way to begin enjoying a new, relaxed, and fragrant lifestyle. This humidifier's elegant and gorgeous look will complement every decor, and it will quickly fill any room with healthy moisture for air purification and spread any captivating scent you like. Anyone that receives this gift will be immensely thankful to you because it's that great.
No products found.
---
27. The Procrastinators Planner – Daily/Weekly Organiser
The Procrastinators Planner contains scientifically designed planner pages with weekly planning and review, plus 182 daily pages explicitly designed for ease of use and to maximize productivity. It also includes 20 theory pages on procrastination and answers questions like "What is it? Why do we do it? How can we overcome it?"
Inside these pages, you can find 182 unique, daily two-headed-ogre sketches ranging from inspirational and hilarious to downright bizarre. And that's what makes this gift the best gift for men who have everything.
---
28. Mindfulness Gift: Rustic Jar Full of Daily Mindful Tasks and Challenges
A daily dose of mindfulness reduces stress and enhances productivity, creativity, and peace of mind. And there is no better gift than to give someone the ability to practice mindfulness, which is precisely what this Rustic Jar will do.
The exercises are easy to carry out even on the busiest days and can be performed anywhere and at any time, often without other people knowing about it. Plus, it looks pretty, rustic, and can also be a great decor.
---
29. Cheese Making Kit
DIY kits are among the best gifts you can possibly buy for someone because, in the end, these kinds of gifts will give them a massive amount of self-confidence and boost a feeling of accomplishment.
This Cheese Making Kit includes a 70-page full-color recipe book to become the ultimate cheesemaker, two cheesecloths (made from natural, unbleached cotton), three molds, herbs, spices, and everything else you need to produce over 40 batches of 25+ different artisan cheeses at home.
---
30. Best Retro Sweets Cartoon Box Selection
Everything is different when you are a child – the grass is greener, the sky is bluer, everything is more fun. This unique tardis-like fab cartoony box is crammed with the best, most mouthwatering, and nostalgic sweets around.
It gives the opportunity to go back in time and remind yourself or someone else how life was enjoyable back then and is guaranteed to bring back loads of happy childhood memories.
---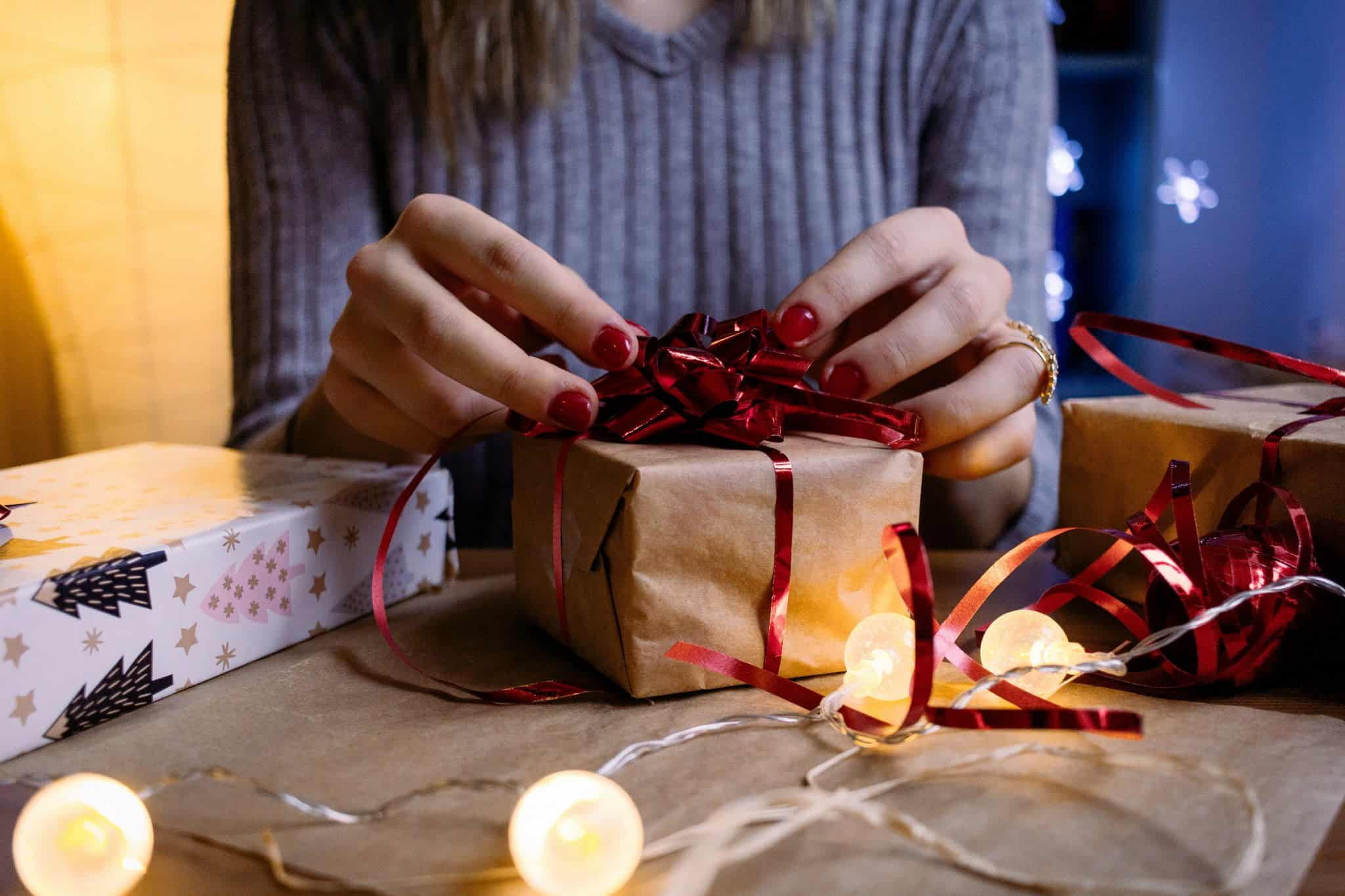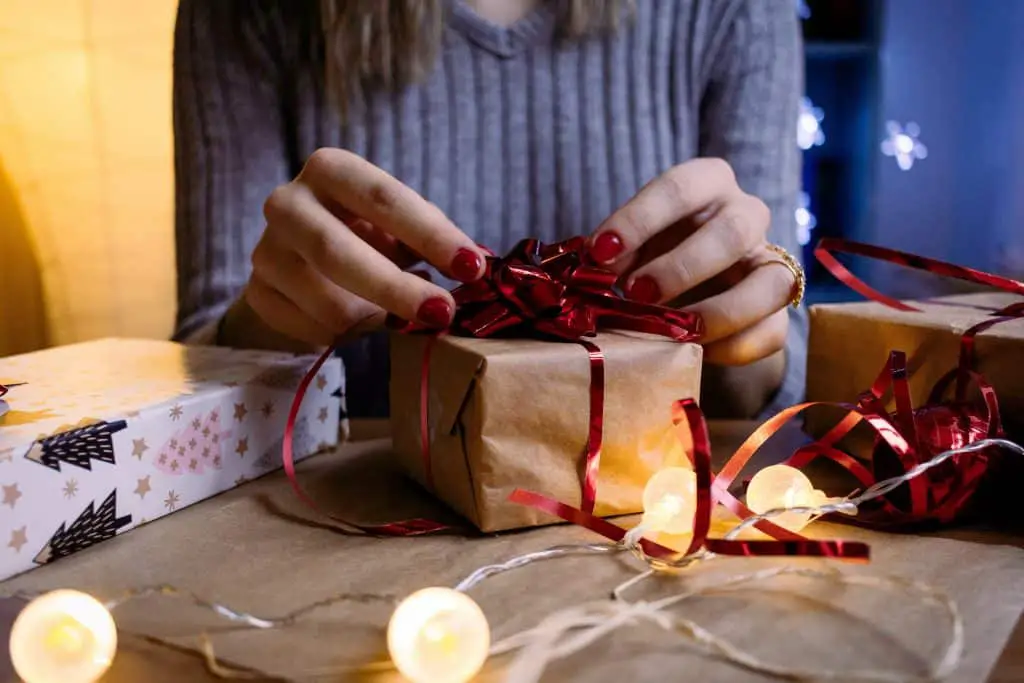 Image Credit Pexels.com
31. Red Hot Chilli Addict – 8 Unique Different Chilli Spice Set
This unusual gift is perfect for people who like extra hotness and spiciness in their lives. Packed in glass tubes, the eight different blends will bring not only delightful heat but the unusual flavors of varying chili peppers from around the world to add color, taste, and visual appeal to any cuisine. Package contains:
Ghost chili peppers
Pipelchuma chili peppers
Vindaloo peppers
Chipotle peppers
Sriracha blend
Jerk blend
Louisiana Grill blend
Piri Piri peppers
---
32. "Do Not Disturb I'm Gaming" Funny Socks
If the person you are buying a gift for is an avid gamer, there is a big chance that he already has everything (headphones, peripherals, etc.), but what he doesn't have is the way to tell everyone that he doesn't want to be bothered.
That's why these socks are the perfect gift for him. With these socks on his feet, he will be able to make a statement easily, so everybody around him will know if he's busy or not.
---
33. Pink Himalayan Rock Salt and Mini Grater
This stylish gift contains pink Himalayan crystal salt, in its purest form, beautifully packaged in a clear Perspex box with a stainless-steel mini grater ready to be used any time.
The Himalayan salt crystals range in color from sheer white to varying shades of pink to deep reds depending on their mineral content (calcium, copper, iron, magnesium, and potassium).
This unusual and authentic gift will be a delight for any home chef, and it will proudly grace their kitchen counter or dining table.
---
34. Groovy Men's Jedi Bathrobe, Beige
These are not the droids you…Wait a second… This is the gift you are looking for! This perfectly splendid Jedi bathrobe is designed to look just like the Jedi robes from the Star Wars films.
If the man you are looking to buy a present for is a sci-fi movie fan, this gift is guaranteed to sweep him off his feet.
The robe features a hood, front pockets, a belt, and an embroidered Star Wars logo. It's super comfortable, and it's great for everyday use.
---
35. Whiskey Glasses Stones Gift Set
This set of two whiskey glasses and eight natural granite whiskey cooling stones is the perfect gift for any man who truly likes to enjoy a glass of neat and chilled whiskey.
The whiskey glasses and stones are packed in the luxury and presentable wooden gift box, and they also come with tongs and two slate table coasters.
Let your dearest ones upgrade their home glassware bar fixed to the new quality level, and enjoy this drinking set for whiskey.
---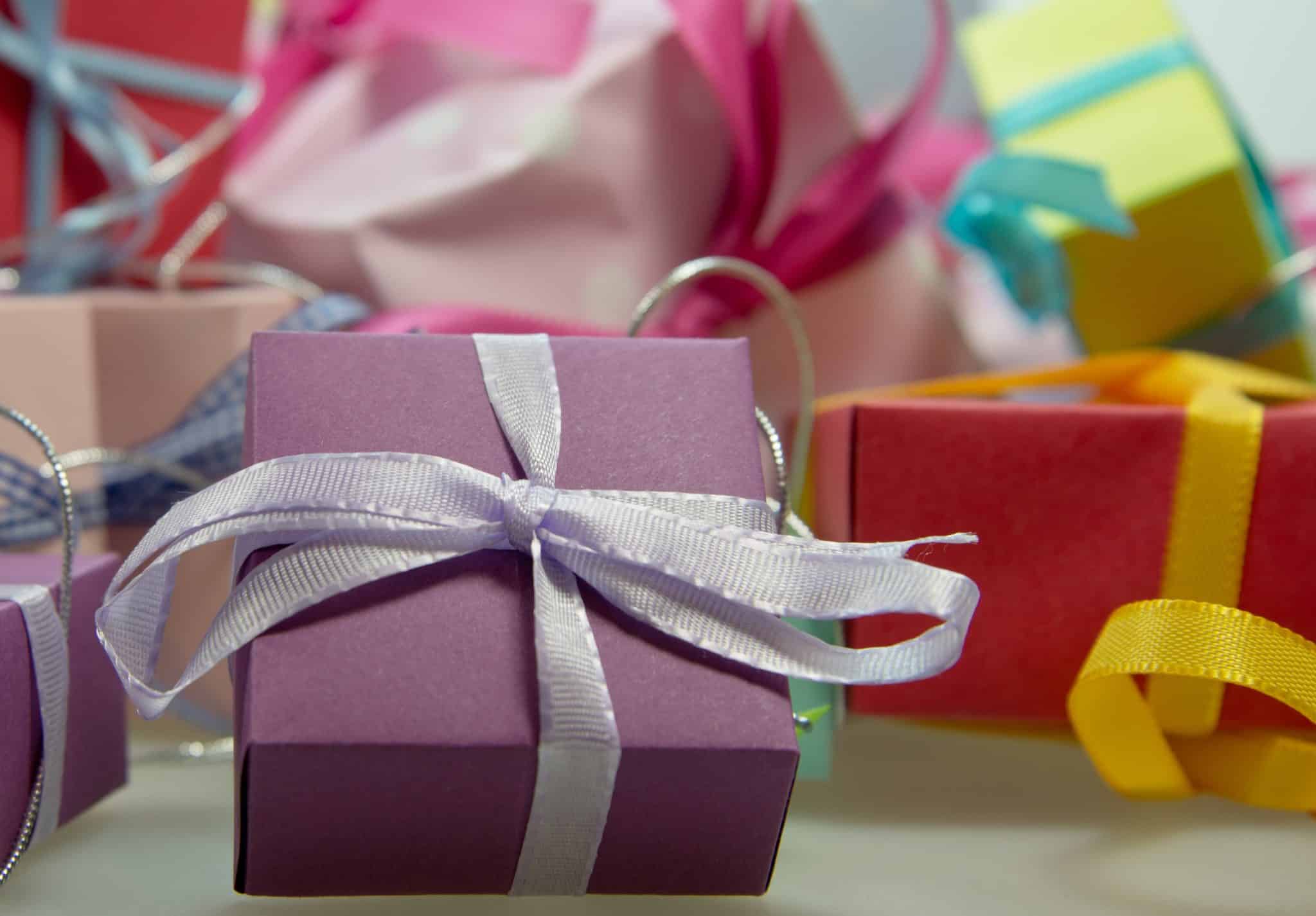 Image Credit Pexels.com
36. POLIGO 23pcs BBQ Accessories Stainless Steel Barbecue Tools Set with BBQ Grill Mats
This barbecue tools set includes a BBQ fork, grill tong, 4-in-1 spatula, two non-stick BBQ grill mats, four skewers, eight corn holders, two salt and/or pepper shakers, silicone basting brush, grill cleaning brush, replaceable head of grill brush, and super convenient storage case to keep all of those items safe and secure.
This set is the perfect gift for any man who likes to spend his time in his backyard grilling meat. No matter how much he loves to grill, he will love it even more when he gets the chance to use this set of BBQ accessories.
---
37. ManCave Survival Gift Set
ManCave Survival Gift Set is a package of six natural grooming essentials made exclusively for men.
Just like the men who lived a long time before prepared for the hunting challenges that awaited them, these grooming essentials will ensure that today's man is ready to face any challenge and overcome any obstacle while looking great and smelling even better.
This ideal gift for any "concrete jungle huntsman" contains face wash, face scrub, moisturizer, lemon and oak shower gel, caffeine shampoo, and texturizing hair paste.
---
38. Jamie's Food Tube: The BBQ Book (Jamie Olivers Food Tube)
"Manning the grill" may be a stereotype, but a lot of men really enjoy grilling all kinds of meat and vegetables in their backyard. They may always have fresh food to prepare, but sometimes they can be fresh out of ideas.
This Jamie Oliver's recipe book is a perfect gift for men like that. From meat and fish to veggies and side dishes, Jamie will also give them a whole load of useful tips and cooking techniques that will appeal to all grill masters out there.
---
39. Oliphant The Man Apron – The Original Man Apron
Next on our list is another BBQ accessory, but this time it's the unique cooking apron. The Man Apron is the Alfresco chef's equivalent of Batman's utility belt.
This sleek, black apron comes with pockets to separately hold a beer, pack of matches, phone, ketchup, and mustard bottles – everything that a man who operates a grill needs.
The apron is made from fire retardant material to keep him safe, and it even has one more BBQ essential attached to it – a conveniently placed bottle opener.
---
40. APEMAN Portable LCD Video Projector
No products found.
Last on our list, but absolutely not least worthy gift idea, comes from Apeman in the form of a portable LCD video projector. The projector's size is 23.1 x 20.1 x 17.1cm, and the weight is less than 2 lb.
It sports a unique leather handle, which makes this projector convenient to carry. This way, it will be easy to watch a favorite movie or football game on a huge screen virtually anywhere.
No products found.
---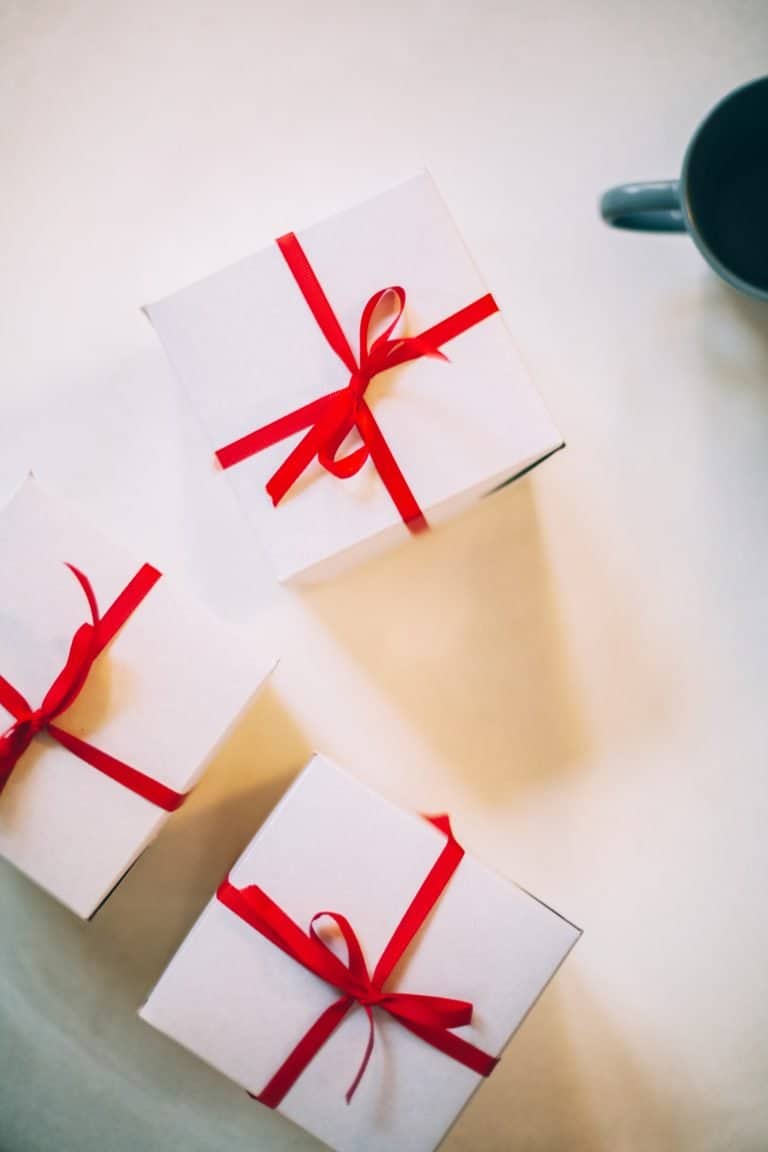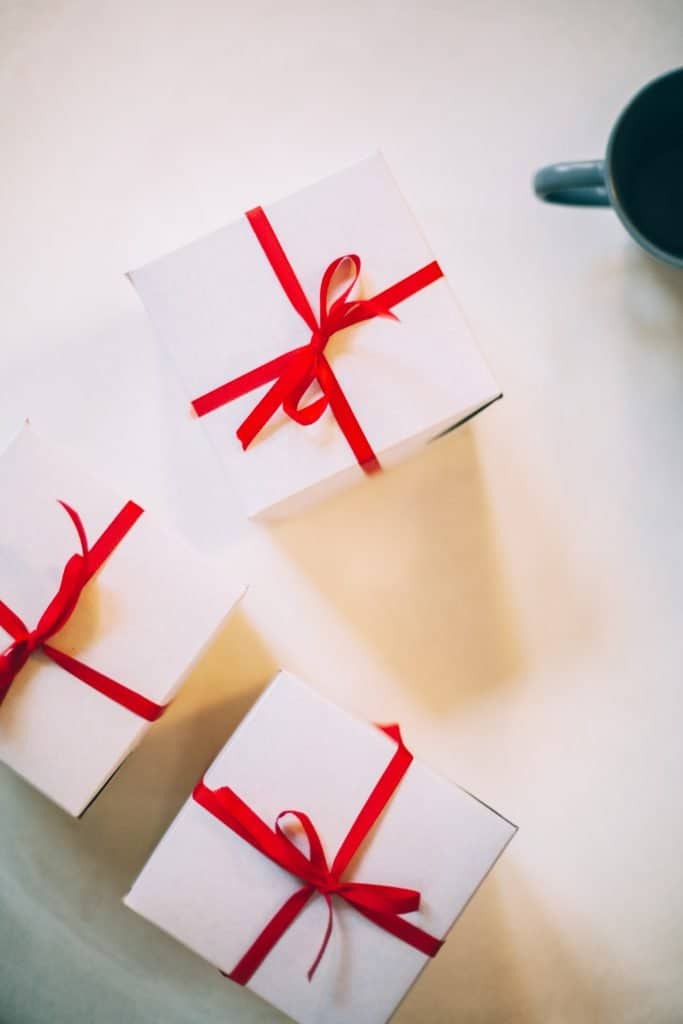 Image Credit Pexels.com
This is the end of our list. After we've gone through all of the 40 best gifts for men that have everything, we hope that you've found a perfect gift for the man you care about, or at least that you got a great idea what to buy him. If you liked this post, be sure to check out our other post for some additional options and ideas.
---
Related posts:
---
Piece of advice – buying a perfect present for the man you care about isn't tough at all, because the thing that matters the most is the thought. The gift doesn't have to be big or expensive; it only has to be thoughtful. So think about his hobbies (does he like to fix things, or cook something, etc.), how does he spend his free time, and stuff like that. That way, you will be able to pick out the perfect present for him easily – a gift that is guaranteed to surprise him, blow his mind, and make him happy.