Gift shopping is never easy. It doesn't matter if you want to surprise your partner, your sibling, or even a co-worker; choosing the perfect gift can be quite overwhelming. What should I get her? Does she own it already? What color does she want it in? These are just some of the questions that may cross your mind when choosing a gift for a woman.
If you're shopping for a lady in your life, then she deserves the best, no matter who she is – your wife, girlfriend, mom, sister, best friend, or teen daughter. We put down this list of best gifts for women, and we're pretty sure any gift you choose will steal the show and her heart as well. We made sure to include something for every type of recipient and budget, so you won't have to settle for another less-than-stellar gift for the special lady in your life.
Regardless if you're shopping for her birthday, Christmas, or another moment worth celebrating, browse these gift ideas to find something that's as thoughtful and special as she is. And if you're shopping for your girlfriend or wife, we made sure to throw in some romantic gift options so that you can express your love on any occasion.
40 of the Best Gifts for Women to Steal Her Heart in 2022
1. Waneway Hollywood Mirror with Lights for Makeup
Ladies love makeup; it's as simple as that. Take her makeup routine to the next level with this next-generation LED makeup mirror. It comes with a clear and large 12-inch screen and can be rotated 360 degrees. The mirror also features a touch sensor that allows you to adjust the LED brightness. There's also a powerful 10x magnification spot mirror included that will allow her to do her eyeliner, mascara, or even eyebrows easily.
---
2. Philip Jones Sterling Silver Friendship Knot Necklace
Is she a special friend in your life? Did you two go through thick and thin together? Celebrate your friendship with this lovely sterling silver necklace. This necklace is luxurious and elegant and it will go perfectly with her every outfit. Featuring only quality materials, the necklace is made to stand the test of time, just like your friendship. Also, every Philip Jones necklace comes in a luxurious branded pouch, making it undoubtedly one of the best gifts for women.
---
3. Luxetique Spa Gift Set
Ladies love pampering and spa days. But, sometimes, it may be hard to set aside time to go to a spa. So, why don't you bring the spa to her? This luxurious pampering spa gift set includes eight pieces – from bath bombs to shower gel and body butter. The set is made from natural ingredients that will nourish the skin and lock in moisture. Each set comes in exquisite packaging, making it a perfect gift choice.
---
4. Another F*cking S*it List: A Weekly Planner & Journal for Tired-Ass Women
Are you looking for a gift for a hardworking, busy lady? Here is one funny idea. This journal is designed as a funny gift to help an overstressed friend find a way to laugh at the crazy and hectic days of motherhood, work, and life in general, while keeping track of their daily activities. The journal includes hilarious pages such as "This Week's S*it List" and "Other Important S*it to Remember."
---
5. Revlon Salon One-Step Volumizer, 2-in-1 Styling Tool
Having a beautiful hairstyle without putting in too much effort is something every lady dreams of. Now, you can make her dreams come true with this Revlon 2-in-1 styling tool. It gives the power of a dryer and a volume of a styler. This powerful tool will dry her hair, volumize it, and create volume in half the time! Thanks to the ionic technology, hair will dry faster with less damage.
---
Related Posts:
---
6. TOPLUS Yoga Mat
Here is one of the best gifts for women who love working out from home. She'll love this mat, even if she already has one. Available in ten different designs, this tear-resistant mat with a non-slip surface would be a welcomed enhancement. The mat is very lightweight, making it an excellent choice for ladies heading into gyms and fitness studios – or those who plan to again one day soon.
---
7. NordECO HOME Flannel Throw Blanket
There is no better feeling than curling under a comfortable blanket after a long day and drinking a glass of wine or watching your favorite TV show. And, you won't find a blanket that looks more stylish and feels more comfortable than this NordECO home flannel throw blanket. This decorative throw blanket is dotted with pompoms to add a pop of color and trendy design to any room. And, more importantly, it will keep her warm during the cold nights.
---
8. Apple Airpods with Charging Case
Is she still using classic, wired earphones? Transform her music listening with one of the best-rated wireless earbuds ever made. The new AirPods combine intelligent design with breakthrough technology and crystal-clear sound. If you're shopping for a love of all things Apple, then she'll adore a pair of these. Whether she has Zoom meetings often or loves to listen to music while working out, Airpods make one of the best gifts for women.
---
9. Kate Spade New York Morningside Casual Watch
Watches and jewelry are undoubtedly one of the best gifts for women. All ladies love to add a touch of glam to their outfits with elegant pieces such as this Kate Spade black and gold watch. The watch features a minimal yet luxurious design and will fit with both casual and elegant outfits. The black leather band is very comfortable to wear and made of quality leather that won't chip easily. A perfect choice for a lady who loves simple and timeless gifts.
---
10. Kindle Paperwhite | Waterproof, 6″ High-Resolution Display, 8GB
No products found.
Are you looking for a perfect gift for a book lover? Well, skip on choosing a book for her this year. Instead, buy her a Kindle! Even if she has one, she will undoubtedly enjoy the latest Kindle Paperwhite with the most advanced technology yet. This model has tons of storage space and it is also waterproof and glare-free. A single battery charge lasts weeks and she can pair it with her Bluetooth earphones to listen to audiobooks. The built-in adjustable light will allow her to read indoors and outdoors, day and night.
No products found.
---
11. BK Cookware Dutch Oven, Cast Iron Casserole Dish with Lid, Enamelled Coating
You may think that buying her pots and pans is a stupid idea. But, quality cookware is one of the best gifts for women who love cooking. And, trust us, she will fall in love with this Dutch oven. This piece is perfect for fulfilling everyday cooking needs and making mouth-watering meals. The Dutch oven is hand-crafted from cast iron and it absorbs and distributes heat easily and evenly. Dripping rings on the inside make the lid very convenient. The condensation of steam is evenly distributed across the dish, for perfectly cooked meals every time.
---
12. La Jolie Muse Jasmine & Ylang Ylang Scented Candle
If you're looking for the perfect gift for a woman who loves home décor, you can't go wrong with a trendy candle. La Jolie Muse makes delicate, beautifully-smelling candles that have a soft and relaxing aroma. Not only will it smell nice, but it can also act as a stress-reliever, thanks to the main ingredient – Ylang Ylang. This candle is jam-packed with the decadent scent of ylang-ylang fused with comforting notes of jasmine, chamomile, and musk to help her relax after a long day. In addition to all of this, La Jolie Muse candles come in chic jars that double as fantastic home decor.
---
13. Cosi Home® Luxury Weighted Blanket
There is a new trend in the blanket industry – the weighted blanket. People are going crazy over these blankets because they keep them warm, and help them relax at the same time. The Cosi Home weighted blanket will keep her tucked and warm for the entirety of winter and beyond. Also, it will help her relieve anxiety and stress, relax, and sleep better at night. This  weighted blanket provides "Deep Touch Pressure" stimulation to emulate the same relaxing feeling as a hug or cuddle.
---
14. UMIDIGI Smart Watch & Fitness Tracker
Finding a smartwatch that is affordable, reliable, and looks pretty used to be an impossible task. But, not anymore! If she's always on the move and loves keeping track of her fitness progress, then this is the perfect gift for her. This watch has 14 sport modes and it will track her steps, calories burned, and kilometers traveled. Also, the watch will keep her up to speed with her social media. Every time she receives a notification, a call, or an SMS, the watch will alert her.
---
15. Sony SRS-XB12, Compact & Portable Waterproof Wireless Speaker with Extra Bass
There isn't a better gift for women who love listening to music or podcasts and staying on the move than a portable speaker. This Sony Wireless Speaker is the perfect choice for hikes, beach, or even using at home. The speaker is small and compact yet very powerful. She can also bring it with her wherever she goes since the speaker is waterproof, dustproof, sand proof, and even mudproof. If you like the idea of buying her a portable speaker, but you're not thrilled with this model, then make sure to check out our list of the best Bluetooth speakers currently available on the market.
---
16. Pro Breeze XL 5.5L Air Fryer
Is she always talking about new recipes she's come across? Then, we don't doubt that she'll love trying one of them out with the Pro Breeze Air Fryer. Air fryers have been one of the trendiest kitchen gadgets for a while now, as they offer a way to make home-cooked fried food that's healthier than regular fried food. This model has extra-large cooking capacity (5.5 liters) for cooking anything from chicken and chips to homemade cake! And, the best thing about it is that it is easy to clean and maintain. If she already has an air fryer, then consider surprising her with a brand new food processor or bread maker.
---
17. Bambusi Cheese Board and Knife Set
If she loves inviting friends and family over, then she'll be thrilled when she gets this cheese board. This board is perfect for ladies who enjoy cheese, hosting, and taking pictures of charcuterie boards to show off on social media. This set includes a cheese board and grooves for holding crackers, nuts, or olives. There is also a hidden drawer with four utensils and a cheese knife. The nonporous surface of this natural cheese board doesn't stain or absorb odors.
---
18. Nespresso Essenza Mini Coffee Machine
If you're looking to splurge on someone who loves their coffee, look no further than the Nespresso Essenza. This is the most compatible Nespresso coffee machine that will allow her to enjoy a great cup of coffee every day. The machine comes in four trendy colors – red, white, black, and green – and will look great on every countertop. What makes Nespresso special? Well, first, she can choose from two programmable cup sizes (Espresso and Lungo). The coffee machine is easy to use and will brew her coffee in less than 30 seconds.
---
19. BESTOPE 6 in 1 Curling Irons Set with 6 Interchangeable Ceramic Coating Barrels
The ladies who love beauty products and having fabulous hair will fall in love with this curling iron. It comes with six interchangeable ceramic coating barrels that will help her achieve gorgeous-looking hairstyles every day. The curling wand features PTC technology and takes only 30 seconds to heat up. She can also adjust the temperature from 140℃ to 220℃ to create shiny waves without any frizz. This intuitive curling iron will undoubtedly make the sometimes-painstaking process of hairstyling much faster and easier.
---
20. Shark Upright Vacuum Cleaner
If you want to splurge on your favorite neat freak, then get her one of the best upright vacuum cleaners currently available. One of the best gifts for women who like to keep a clean home, the Shark vacuum cleaner will be a game-changer. This vacuum is incredibly powerful and has strong suction on carpets and hard floors, enhanced with swivel steering. In addition, it can be easily transformed into a handheld vacuum. The Extended Reach and attachments will make it easy to reach and clean any spot in her home. If she already has a cool vacuum, then surprise her with a steam mop for super-easy floor cleaning!
---
21. Aerolite Stylish Modern Classic Retro Trunk Style Suitcase Set
If she is stylish and loves traveling, then getting her a fancy suitcase set makes perfect sense. The Aerolite set embraces elements of vintage leather/wooden 'trunk' suitcases, complete with riveted mock 'straps'. But, nothing else about these suitcases is old-fashioned. The outer shell is made from strong and durable modern ABS plastic to withstand everything that modern transport throws its way. The bags are quite spacious and they can fit 71 liters and 112 liters. In addition, there are packing straps on the inside that will hold her clothes in place, as well as a zipped divider pocket and mesh pocket for her documents.
---
22. Instant Pot Duo 7-in-1 Electric Pressure Cooker, 6 Qt, 5.7 Litre
Instant pots are excellent choice for both advanced home chefs and those who lightly dabble in cooking. But, what is an instant pot exactly? Well, it is a multi-cooker that will allow her to cook anything. This piece of cookware is so versatile, and it can act as a pressure cooker, slow cooker, rice cooker, yogurt maker, cake maker, egg cooker, the list goes on. An instant pot is one of the best gifts for women who love cooking and who have limited counter space.
---
23. 2 Pack 12 oz Stainless Steel Stemless Wine Glass
Does she love to relax after a long day with a glass of wine? Well, she can take this one outside as well. These cute little thermos wine glasses will keep her wine at the perfect temperature during both indoor and outdoor gatherings. Of course, the glasses are perfect for hot drinks as well. The cups can keep drinks warm for more than three hours and cold drinks chilled for about nine hours. The glasses come in more than ten beautiful designs and colors.
---
24. Beats Solo3 Wireless On-Ear Headphones
A quality pair of headphones is underrated. This rose gold set is one of the best gifts for women you can find. First of all, it is chic so she'll wear them wherever she goes. Then, all Beats headphones are known for their perfectly crisp sound and super comfort. These headphones are compatible with all Android and iOS devices, and the battery can last up to 40 hours.
---
25. Legend Planner – Deluxe Weekly & Monthly Life Planner
We already have one funny planner on our best gifts for women list. But, this one is slightly different. It comes in more than ten gorgeous designs and features dozens of fancy and useful stickers that will help her stay organized better than ever before. The planner comes undated, so she can use it whenever she wants, without wasting a page. In addition to the planning sections, this journal comes with the weekly & monthly reflection sections that will help her focus on continually improving her life.
---
26. ASAKUKI 300ml Essential Oil Diffuser
No products found.
If she loves essential oils and constantly talks about them, then you must get her this ultrasonic essential oil diffuser. This is a multifunction aromatherapy device that features multiple mist nebulizer modes, seven different LED light colors, and large water capacity. Not only will this diffuser make her home smell lovely but it will also improve the overall air quality and protect her from excessively dry air, microorganisms, and even allergens.
No products found.
---
27. Fiorelli Women's Slate Backpack
Does she prefer carrying a backpack with her wherever she goes instead of a purse? Then, surprise her with one of the loveliest quality backpacks. The Fiorelli backpack comes in four different colors – black, brown, floral, and blue. With this lovely backpack, she'll be able to stylishly store all her necessities while never compromising her style and comfort.
---
28. NYX Professional Makeup Ultimate Eye Shadow Palette
Even if she has dozens of eye shadows and lipsticks, she'll still be glad to renew her makeup collection with this lovely eye shadow palette. NYX is a professional makeup brand known for its quality makeup that comes with an affordable price tag. This palette comes in multiple colors, but we believe that every lady will fall in love with "Warm Neutrals," regardless of her makeup preferences.
---
29. Anova Culinary | Sous Vide Precision Cooker Pro (WiFi)
Looking for a gift for a lady who loves to cook but also pays attention to detail? Well, you can't go wrong with this high-tech cooking tool. This precision cooker will allow her to cook every meal to perfection. The Anova Precision Cooker Sous Vide (pronounced "sue-veed") circulates water at the exact temperature required for perfectly cooked meals, no matter what's on your menu. She can download the Anova App to access thousands of free recipes and monitor her meal from anywhere.
---
30. Luckies of London Scratch-Off World Map
Does she love traveling and visiting exotic destinations? Help her keep track of the destinations she visited with this lovely rose gold scratch off world map. Luckies of London is the brand that initially came up with scratch-off maps in 2009. The map is highly detailed with intricate geography featuring countries, states, cities, oceans, islands, capitals, towns, landmarks, and so much more. This rose gold map is one of the best gifts for women who are avid travelers. And, of course, the map comes in a beautiful hard tube packaging.
---
31. BarCraft Stackable Wine Rack
Is she a wine lover? Then, she'll be impressed with this classy wine rack. The wine rack features a modern geometric shape and the copper finish adds a sense of timeless luxury. One rack can hold seven bottles. If she needs more storage space, then you can get her two of these racks. They are stackable and she'll be able to store 11 bottles.
---
32. Tefal Premium Non-stick Cookware Set with Induction, 5 Pieces
Has she been talking about renewing her cookware collection? Or maybe complaining that she doesn't have matching pans? Well, if you buy this Tefal set, not only will she get matching pans but also one of the best-quality cookware set. All pots and pans feature a non-stick coating that is hardened and safe for metal utensils. The set is suitable for all heat sources, including induction. Also each pan features Thermospot technology that will allow her to see the optimum cooking temperature on all fry pans.
---
33. TEAMO Beauty and The Beast Glass Rose Lamp
Buying flowers is so overrated. Of course, they look beautiful, but every flower will wither after a few days. If you want to buy her a gift that will remind her of your love eternally, then you can't find anything better than this glass rose lamp. The rose is made of high-quality silk, and the warm lighting will make it look real and romantic. The glass dome and vintage wooden base give off elegant vibes. The LED wire is flexible, and you can adjust it however you prefer. A perfect gift for your partner, mother, or sister.
---
34. Luka Tech Handmade Enamel Butterfly Flower Coffee & Tea Mug
Does she start her day with a cup of tea or coffee? Buying someone a mug might seem like a boring gift, but there's nothing boring about this mug! It features a beautiful, elegant, and floral design with 3D flowers and butterflies. The cup is made of quality materials, so the design won't fade over time. The cup is safe to use, and it is made of lead-free and eco-friendly sturdy glass.
---
35. Hand Cream Gift Set – Pack of 12 Hand Creams Enriched with Shea Butter and Glycerin
Almost every lady has at least one hand cream in her home, car, and purse. This lovely set features 12 hand creams that are deeply nourishing and moisturizing. Each lotion features a lightweight and non-greasy formula that doesn't leave anything behind, only soft and smooth hands. The set includes six fresh, natural fragrances that will match every personality, mood, and preferences.
---
36. NutriBullet Rx Blender and Food Processor
Almost everybody's heard of NutriBullet and their amazing blenders and food processors. A lot of ladies secretly wish to have one in their home. But they probably feel like they would be wasting money since they already have a blender at home. Surprise her with the most advanced NutriBullet currently available. She'll love making delicious smoothies, juices, and soups with this powerful appliance.
---
37. Oscar Charles 8-Piece Professional Makeup Brush Set with Beauty Sponge
Renew her makeup brush collection with this luxurious set. The set includes 5 luxe face brushes, 3 luxe eye brushes, and an Oscar Charles flawless beauty blender. Everything comes in a chic clutch bag that's ideal for keeping makeup accessories and personal items. All brushes are hypoallergenic, cruelty-free, and vegan friendly. The soft and silky-smooth fibers will help her blend her makeup to perfection. All those looking for the best gifts for women who love makeup don't have to look no more. This is the perfect choice for her!
---
38. Swarovski Women's Zodiac Pendant
If she's obsessed with horoscopes, she'll love this luxurious Swarovski zodiac necklace. Swarovski jewelry features Swarovski crystals and durable metals that are meant to last for years. The necklace features a metal finished chain and T-bar closure that can be worn at the back or the front to create various looks. This makes the necklace perfect for luxury dinners, everyday trips to the supermarket, and any other event. Make her jewelry stand out from the crowd with this lovely pendant that features gorgeous sparkling white stones.
---
39. Tile Mate Bluetooth Item Finder
Is she frequently misplacing her keys, wallet, and other everyday essentials? Well, that happens to all of us. But, now, there is a super simple solution that will help her find all of her items in a matter of seconds. Tile is a Bluetooth-connected tracking device she can use to find her valuables. Attach the Tile the tile to any item and use your smartphone to make the Tile ring. If you misplace your phone, you can press the Tile button on any Tile and it will make your phone ring, even when it's on silent. The Tile app also remembers the location of your items, so you can use the map to see if your belongings are in your home or you forgot them somewhere.
---
40. Amazon.co.uk Gift Card
Let's face it, picking a perfect gift for her is not an easy task; no matter for how long you've known each other. In case you can't make up your mind, you can always give her an Amazon gift card. The minimum amount is £15. The gift card comes inside a beautiful card, making it one of the most beautiful gift cards she'll ever get. After all, she will get a chance to use this one to buy whatever she likes for herself.
---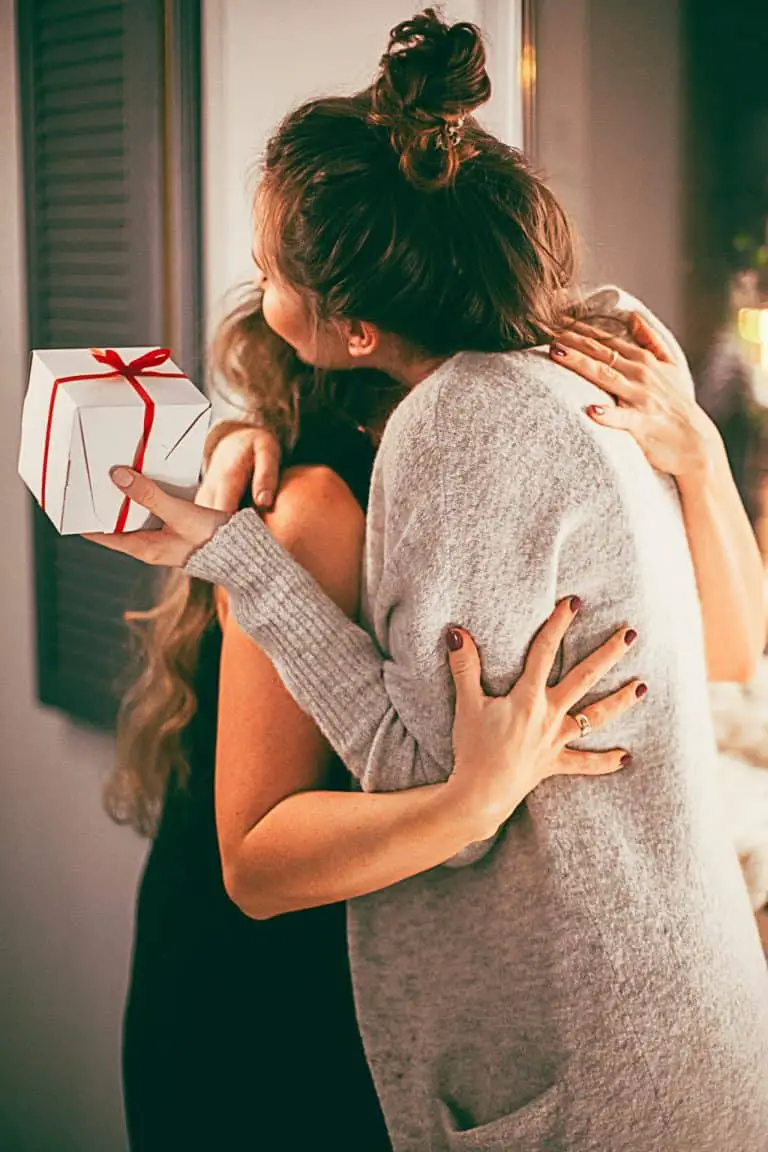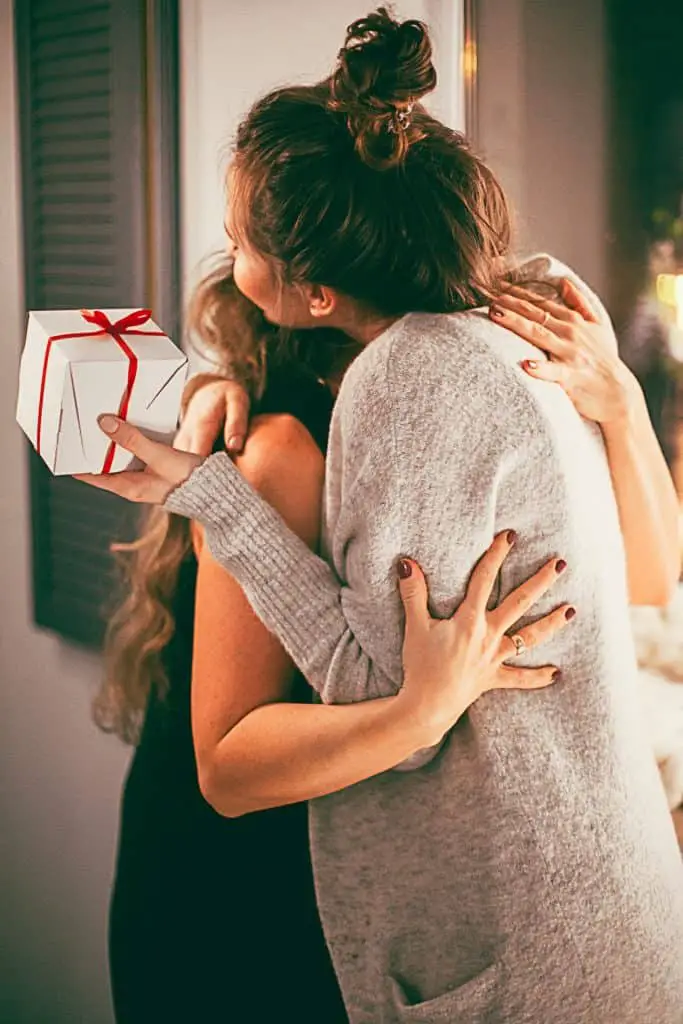 Image Courtesy of Pexels
And that's it! You've reached the end of our list of the best gifts for women. We hope that our list helped you find the perfect gift for the special lady in your life or at least gave you some gift ideas. Whichever gift you choose, keep in mind that it's the thought that matters the most. It doesn't have to be something very expensive or luxurious; it only has to be thoughtful. That way, she'll always think of you when she looks at or uses your gift.