Many people take up gardening because it makes their house look good. Also, gardening can provide plenty of organic fruits and veggies for your dinner table. Let's not even mention the bountiful bouquets you can use for decoration. But, are you aware how gardening benefits your health?
Many people are not aware of the fact that gardening can do wonders for their wellbeing. Since this activity includes some physical exercise, it can be very useful for maintaining a healthy weight and blood pressure levels. And, the benefits don't stop there. Gardening can also improve your mental health and current mood.
According to Gwenn Fried, the manager of Horticulture Therapy at NYU Langone's Rusk Rehabilitation, " nature has a huge impact on health and wellness." He says that gardening can even affect cortisol levels as they tend to " go down in a calm, green environment."
Do you love spending your mornings or afternoons in your garden? Or, are you one of those people who always wanted to start digging and planting, but you need some extra motivation? Well, here is some motivation; keep reading to find out all the ways how gardening benefits your health!
11 Ways How Gardening Benefits Your Health
1. Your Body Gets Some Extra Vitamin D
So, let's start with the most obvious benefit. When you spend a lot of time outside, you expose yourself to the sun and vitamin D. This vitamin is very important because it increases your calcium levels, ensuring that your bones and immune system stay healthy. And, there is even a 2014 Italian study that proves that older adults can get adequate vitamin D levels by being exposed to sunlight.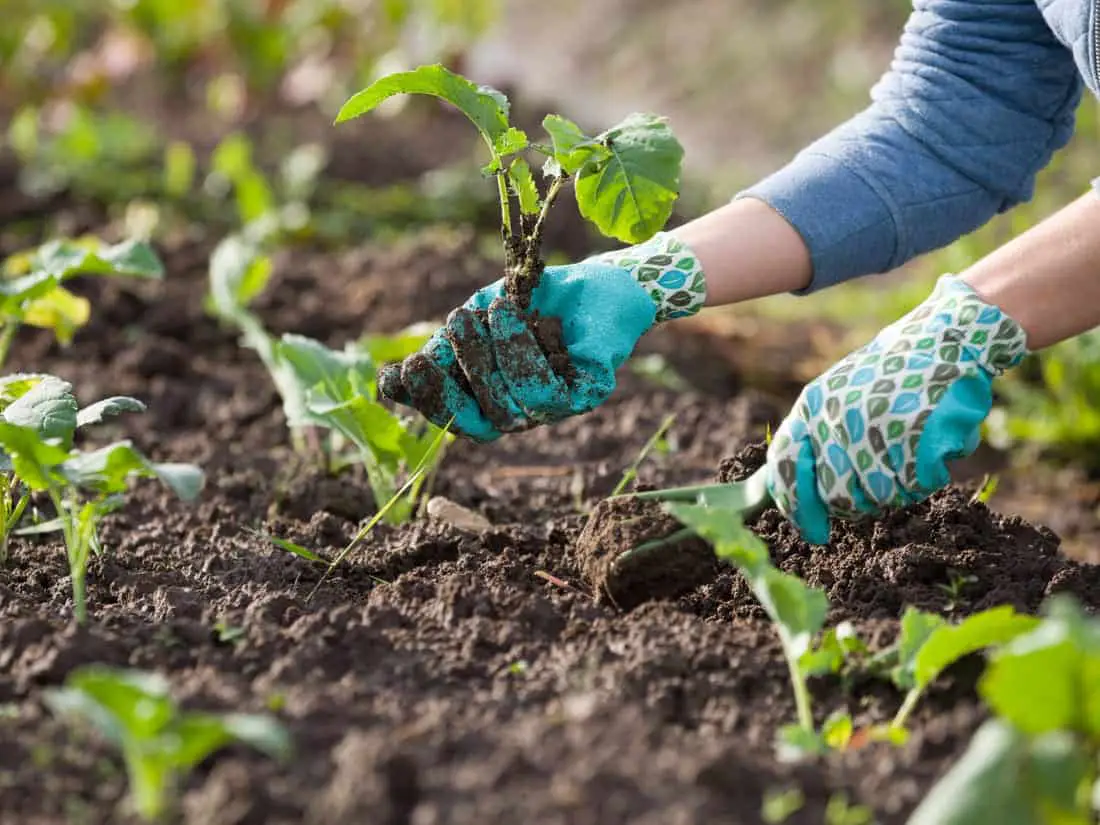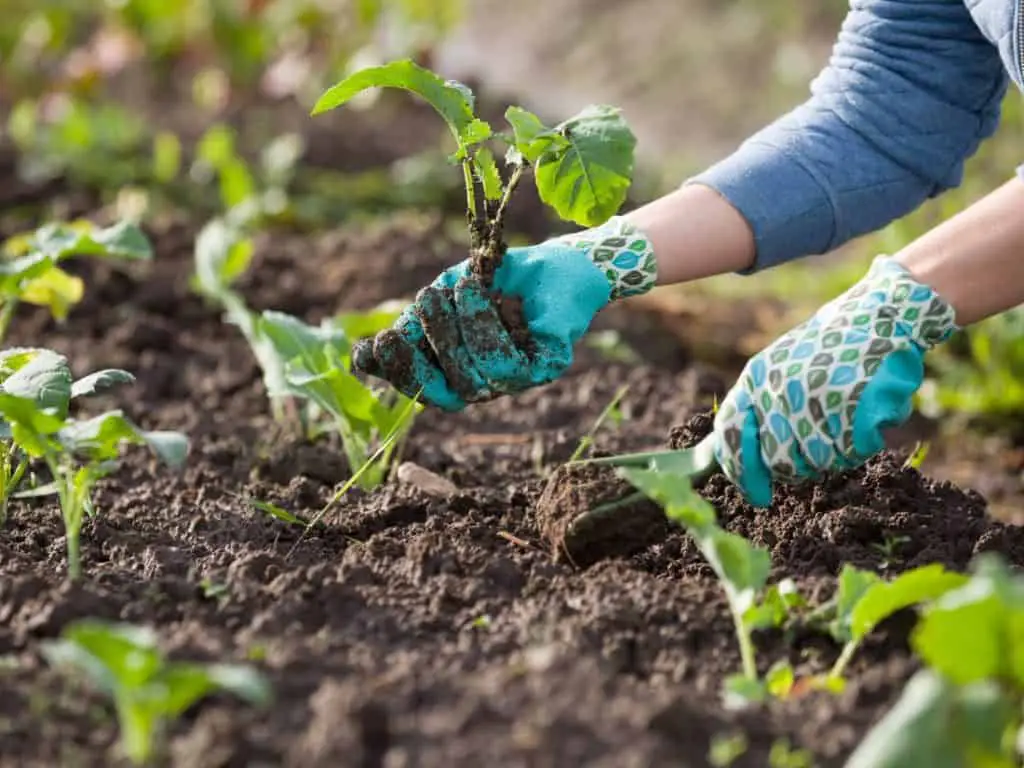 Image Courtesy of Business Insider
2. Gardening Is Great for Your Heart
Everyone who thinks that maintaining a garden is easy obviously had never done it before. To keep your garden in top-notch shape, you need to do a lot of digging, planting, and weeding. And, maybe you didn't realize it before, but that is some serious exercise that burns calories and even strengthens your heart.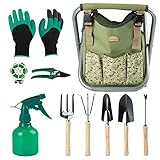 GOOD GAIN Garden Tools Stool, 12 pcs Gardening Hand Tools Set...
EASY AND CONVENIENT: Foldable design stool saves space to store when not use, double strap handles make it convenience to carry to everywhere. Plug-in-Buckle detachable canvas tool bag can be removed easily.
SAFE FOR 250 POUNDS: We increase the thickness of the steel frame of the stool from competitor's 0.8mm to 1.1mm.Our unique FULL COVER Oxford fabric stool surface covered all frame on the top side, not like the others only 2 inches wide fabric attached on the frame.
ALL IN ONE: Includes wooden handle heavy duty metal Trowel, Weeder, Transplanter, Rake, Cultivator, Garden Sprayer, Digger Claws gloves, Removable Tote Bag, Plastic Coated Binding Wire, Foldable Seat.
GOOD GIFTS: Multi-use, all-in-one design is perfect gardening gift for wife, hudsbend, women, men, elder persons, parents, gardeners. Great for Mothers' Fathers' Day, birthdays, anniversaries, best wishes, Thanksgiving Day, Christmas, New Year's and MORE.
Last update on 2022-06-25 / Affiliate links / Images from Amazon Product Advertising API
3. Gardening Equals Aerobic Exercise
As we just mentioned, many people don't even recognize that gardening is actually one type of aerobic exercise. Mostly because gardeners are so engrossed in their work, they don't even notice that they are breaking a sweat. But, just think about it, all that twisting, bending, digging, pulling weeds, and reaching for tools requires some physical effort. And, even though it may not seem as much to you, that physical effort has a great impact on strength, stamina, and flexibility.
4. Gardening Decreases Risk of Dementia
One amazing thing about this hobby is that gardening does not only improve your physical but also mental health. And, according to one study from 2006, gardening can lower the risk of dementia up to 36 percent. The study tracked about 2,800 people who were over the age of 60 for 16 years. The results of the research show that physical activity, especially gardening, can reduce the occurrence of dementia.

Image Courtesy of USA Today
5. Gardening Can Help You Lose Weight
There are many different ways how gardening benefits your health, and one of them is weight loss. For all those struggling with a few extra pounds, gardening is a great way to finally get rid of them. As already mentioned, gardening is very similar to aerobic exercise. But, did you know that just one hour of light gardening can help you burn more than 300 calories? This is significantly more than walking for one hour.
According to one study published in the American Journal of Public Health, people who took part in a community gardening program had much lower BMIs (body mass indexes) than their neighbors.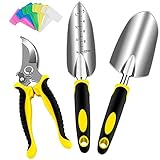 PHYLES Garden tools,3pcs Gardening Tools Set,10pcs Plant Labels...
🌱FUNCTIONAL GARDENING TOOLS SET -- Our garden tools are well-made to meet all your gardening needs indoors and outdoors. Gardening tools includes garden secateurs, soil shovel, garden trowel. Ideal for growing flowers and vegetables, digging weeds, loosening soil, pruning, transplanting and more.
🌱HIGH-GRADE MATERIALS AND EASY TO USE -- Our hand tools for gardening are made of heavy-duty aluminum alloy materials, which have the advantages of gloss, rust prevention, long-lasting, durable, not easy to break, easy to clean after use, high hardness, and durability. The handle of our gardening tools are ergonomically designed, the soft handle is rubber coated for excellent non-slip performance.
🌱FEATURES -- Our garden secateurs ideal for using on thicker, dead or woody stems, maximum cut : 20mm. Geared action for easier cutting. Our gardening trowel ideal for digging weeds, loosening soil, transplanting and more.
🌱EASY TO CARRY -- In order to keep everything neat and tidy, there is a round hole on the top of each handle, which can be easily and safely hung and stored. The planting gardening tools kit are brightly colored so you won't lose them.
Last update on 2022-06-25 / Affiliate links / Images from Amazon Product Advertising API
6. Spending Time in the Garden Can Boost Your Mood
Did you notice that, after doing some work in your garden, you feel much better and more relaxed? Well, this is just another example of how gardening benefits your help. According to one study carried out in the Netherlands, gardening is one of the most effective hobbies for fighting stress. The participants were given a stressful task and then they would relax inside by reading a book or by gardening. Those who did gardening reported much better moods. Even their blood tests recorded much lower levels of cortisol, the stress hormone.
7. It Lowers Blood Pressure
It is a well-known fact that 30-minutes of physical activity a few times a week can do wonders for those who struggle with high blood pressure. And, as you probably concluded by now, gardening is one of the best physical activities you can get. Another way how gardening benefits your health is that it can lower your blood pressure. And, according to the National Heart, Lung, and Blood Institute, gardening or raking leaves for up to 45 minutes a few times a week is a great way to reach the recommended weekly exercise.
Last update on 2022-06-25 / Affiliate links / Images from Amazon Product Advertising API
8. Growing Food Improves Your Diet
Some people do gardening so their yard could look prettier. Others love it because they can grow their own food. Besides all the physical exercise, here is another great way how gardening benefits your health. You will be exercising and supplying fresh and organic produce in your diet.
It is recommended to consume two cups of vegetables and one and a half cups of fruits on a daily basis to provide your body with the necessary nutrients and reduce the risk of chronic disease. But, only 1 in 10 people meet these recommendations. But, if you have your own garden, you won't let the fruit of your labor go to waste! Instead, you'll be consuming much more fruits and veggies than before.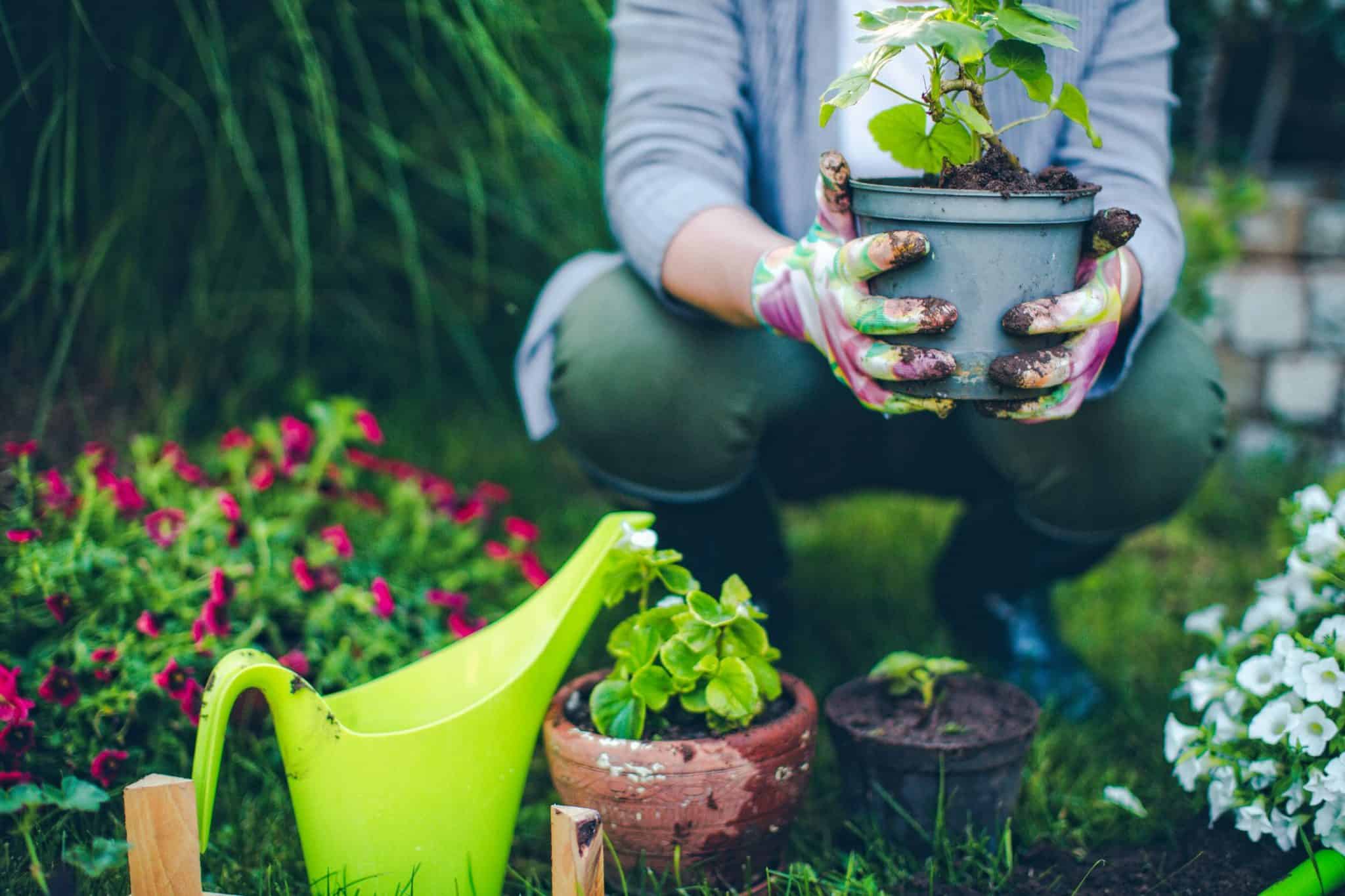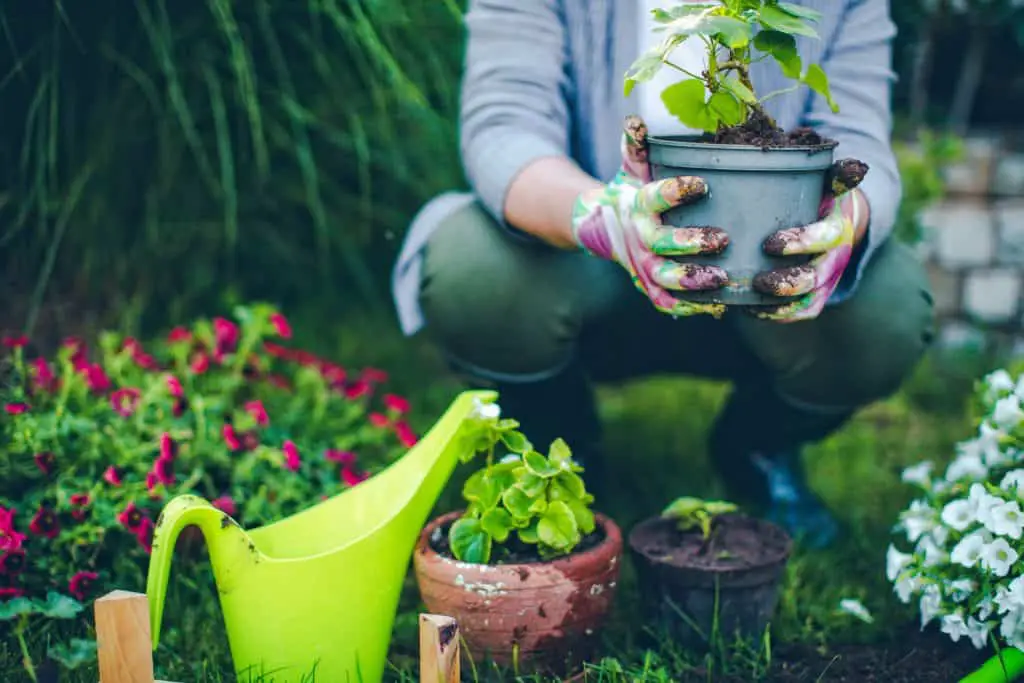 Image Courtesy of Good Housekeeping
 9. Gardening Combats Loneliness
Once people are retired, they don't get much opportunity to socialize. And, believe it or not, gardening can help out with that as well. Community gardens are very popular and not only do they provide benefits to a certain neighborhood, but they also provide seniors an opportunity to engage with others.
The Centers for Disease Control and Prevention describe community gardens as "collaborative projects on shared open spaces where participants join together in the maintenance and products of the garden, including healthful and affordable fresh fruits and vegetables."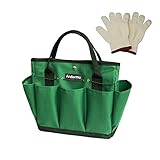 Ardermu Gardening Tool Storage Bag with 9 Pockets, Garden Tool...
【Premium Material】The garden tool storage bag is made of solid 600D oxford fabric, and durable, has endured water, soil, concrete. Great to hold different kinds of hand tools, the elastic bands to hold the tools in are very useful.
【Multiple Pockets】The garden tool bag is with 9 pockets which can hold the small hand tools securely in place and to keep tool set orderly for easy access.
【Widely Application】The gardening bag is a great gardening tool organization, the large main compartmentis large to enough for hold large tools, seeds, ferilizer,fruits and vegetables etc.Simultaneously, it can serve as a tool kit for indoor and outdoor daily use.Store some household tools, equipment, etc.
【Easy to use】It is very easy to foldable, don't occupy your place, save your space.The tool bag has a sturdy handle, light weight, easy to carry all of your essentials when you are out in the garden.
Last update on 2022-06-25 / Affiliate links / Images from Amazon Product Advertising API
10. Gardening Helps Develop a Growth Mindset
You're not that good of a gardener? Well, that is a good thing! One of the ways how gardening benefits your health is that it can help you develop a growth mindset. Let's say you plant some flowers, but they wither. Many would think of that as a failure. But this actually gives you a chance to grow.
When things don't work out as you hoped, you should rather perceive such experience as an opportunity for learning, rather than a mistake. So, if you fail to grow fruits, veggies, or flowers, make sure to try again instead of giving up.
11. You Can Reduce Stress with Gardening
Even though gardening requires physical effort, it is quite a relaxing and stress-reducing activity. More importantly, gardening turned out to be very helpful to those who are battling with anxiety and depression.
As a matter of fact, some hospitals use planting as a form of rehabilitation for people who are recovering from surgeries, strokes, injuries, and other conditions.
And, these are all the ways how gardening benefits your health. As you could notice throughout the article, gardening can help you improve both your physical and mental health. In addition, nowadays people are so busy and tend to spend too much time interacting with electronic media. Gardening is a perfect way for everyone to escape the screen and find some respite in nature.
Would you like to reap all these benefits of gardening, but have no idea how to start? Keep reading, we'll help you out.
Sale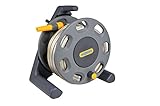 HOZELOCK 30m Compact Reel with 25m Hose, Grey
stores 30m of 12.5mm diameter loose hose
Freestanding with a handle for easy movement around a garden
Sturdy frame allows for quick and easy rewinding
Reel protects your hose and helps to prevent kinks and tangles
Last update on 2022-06-25 / Affiliate links / Images from Amazon Product Advertising API
How to Get Started with Gardening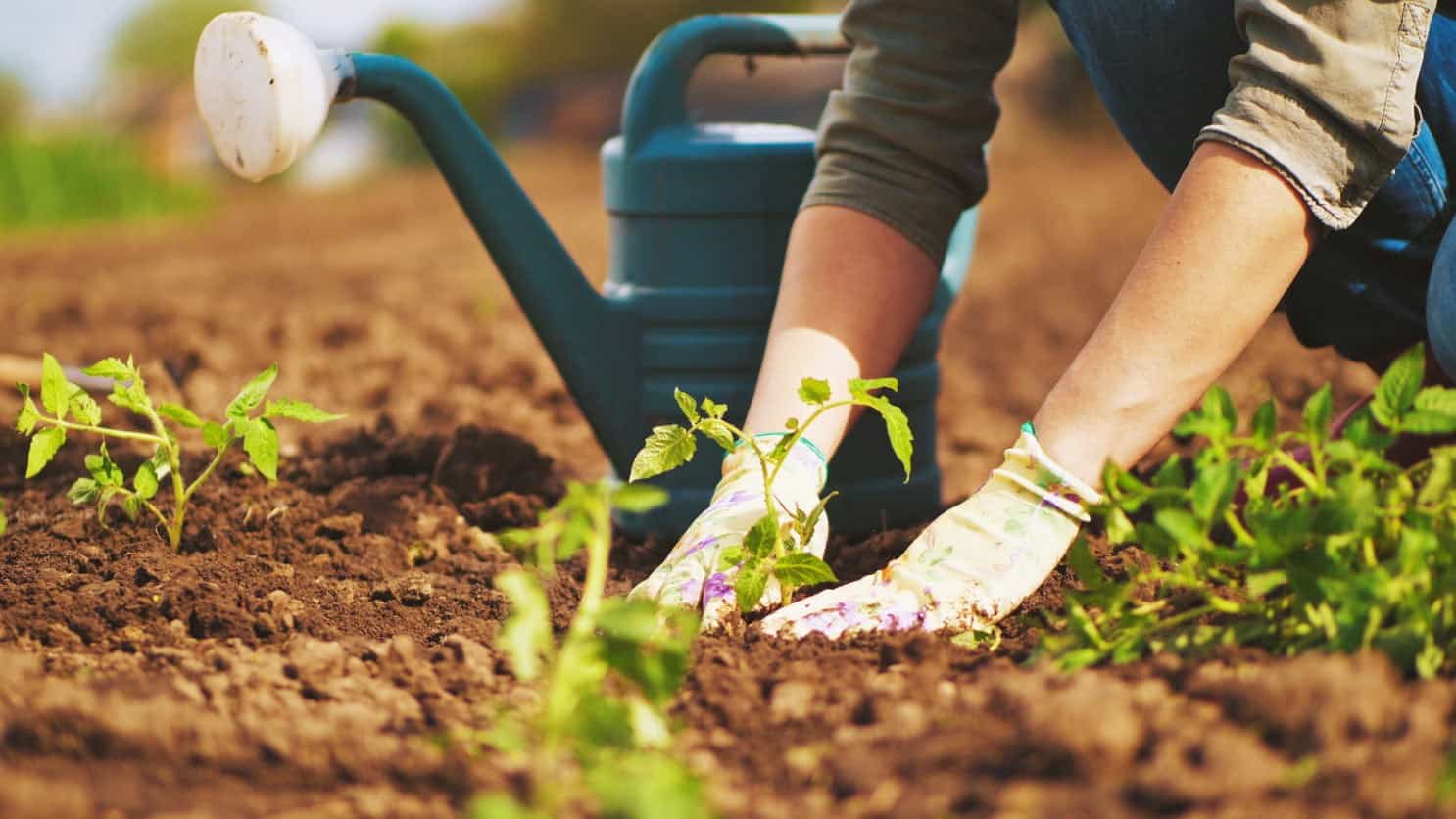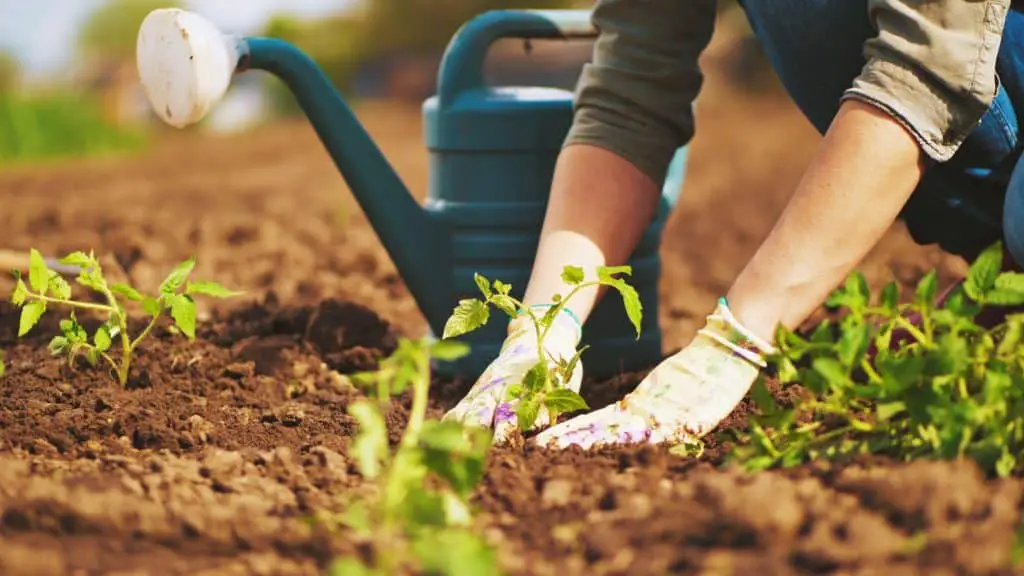 Image Courtesy of The San Diego Union
Ready to start your own garden after reading how gardening benefits your health? Here are a few tips that will help you get started even if you know nothing about gardening!
Just get started. It doesn't matter if you don't know much about gardening. The most important thing is to start. What's the worst thing that can happen? You can fail? Well, they say people learn the best through experience. Learning from mistakes will help you get closer to having a perfect garden.
Take it slow. Whenever people take up a new hobby, they get too excited. When it comes to gardening, the excitement can lead to planting too much and having a hard time maintaining all the plants. This might make you feel overwhelmed and discourage you from moving on. So, when you decide to get started with gardening, make sure to start with a few plants only. You can always add more plants to your garden over time.
Pay attention to your soil. Successful gardening starts from the ground up, literally. You should make sure to use soil that is healthy. And, to have healthy soil it is a must to avoid synthetic chemicals. Instead, you can use organic material such as compost.
Grow what you want. Many articles or books on gardening recommend certain plants that are a good choice for beginners. But it is actually much better to plant fruits and vegetables that you like eating or flowers that you like looking at. However, if you're looking for plants that you can't fail with and that grow quickly, we recommend lettuce or radish.
Research your plants' needs. To make sure that your planting attempt succeeds, make sure to learn something about your plants beforehand. You don't have to do much research. Just reading the plant tag to find out whether it likes shade or wet ground will do the trick. Providing proper environment is enough to make the plants thrive.
Pay attention to your plants. You don't have to spend too much time in your garden. But you should have a look at your plants every day. This way, you can notice any problems and prevent them from turning into something bigger. After all, spending time in the garden can only benefit you, so don't be lazy!
And, there you go! Starting and maintaining your garden is not too difficult. And, after reading how gardening benefits your health, you would be crazy to miss out on this hobby!