Halloween has been and gone, which means Christmas party season is around the corner – so, if you simply have to look your best for every occasion, whether a family gathering or the office party, here are some invaluable tips to prepare for this year's festive get-togethers.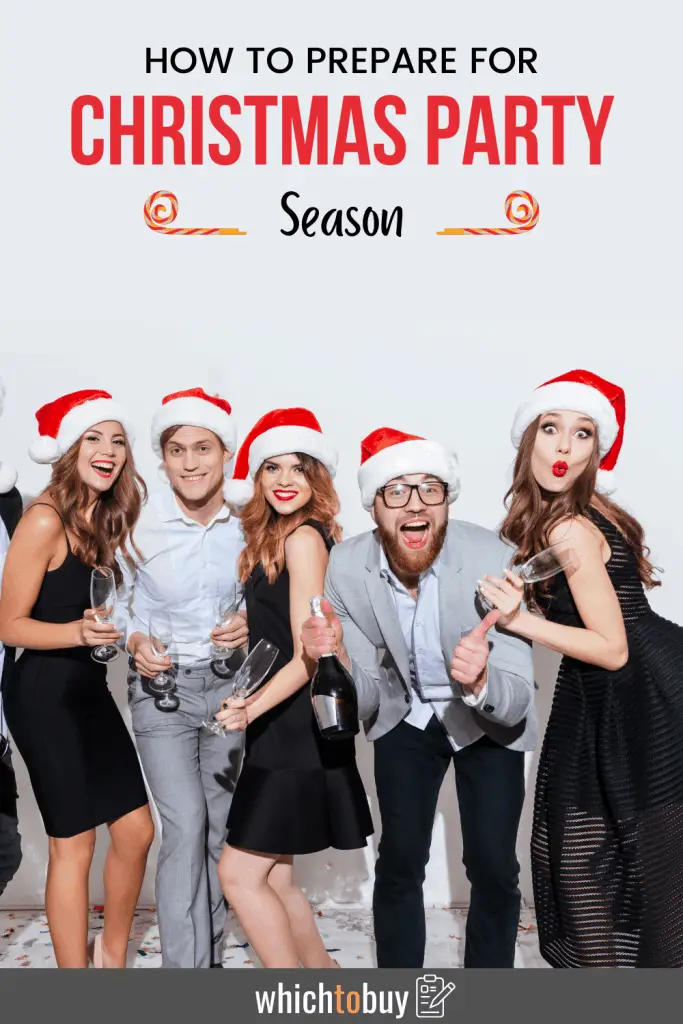 Get plenty of sleep
There's a good chance you'll have to function on very little sleep at certain points over the holiday season, which could be down to excessive partying, lots of late night shopping, having to work all hours to make sure everything is completed before the Christmas shut-down, the kids getting up at all hours on Christmas morning, or a combination of all of the above.
But, if you want to look your best, it helps to get your eight hours a night whenever possible.
If the stresses of Christmas mean you have trouble switching off at night, try the following trick to help improve your shut-eye:
Cut out caffeine completely from mid-afternoon
Switch off your screens an hour before you go to sleep
Read a book for half an hour before bed
Taking regular exercise can also help with sleep, and has the added benefit of helping you look and feel your best.
Stay hydrated
We're all well aware we should drink more water, but how many of us top ourselves up as regularly as we should do? A study by SodaStream  found that almost one-in-ten of don't even drink one glass of water a day – and that lack of hydration can effect everything from the state of your skin to how well your brain functions.
If you're not getting enough water during the day, it could be worth investing in a HydrateM8 water bottle, which has measurements on it to encourage you to drink a certain amount of water by a specific time each day – expect plenty of trips to the loo while you get used to gulping the extra water.
Get the right grooming products
Now you've got a few nights' rest under your belt, and you've been keeping yourself well-hydrated, it's time to consider how you're going to get yourself ready before each gathering.
Facial hair is still very much in for the fellas, but if you're more Grizzly Adams than Andre Gomes, it could be time to cut back the beard with a beard trimmer. If you're on a tight budget, the Philips Series 3000 7-in-1 Multi Grooming Kit for Beard and Hair with Nose Trimmer Attachment – MG3720/33 is a great option at around £20. If you can afford to spend a bit more on your beard trimmer, the Panasonic ER-GB80 Beard, Hair and Body Trimmer Wet and Dry will set you back the best part of £60, but can cut your facial hair to any one of 40 lengths.
For a complete run down of the best beard-trimmers money can buy, check out our Which to Buy guide to beard trimmers.
If the men think they have it tough, hair removal can feel like an eternal struggle for the ladies, who have to keep on top of on top of legs, underarms and bikini line – not to mention anywhere else they might need to rid themselves of hair.
Thankfully, our Which to Buy guide to the best lady shavers in 2018 has your perfect pruning partner, from the budget Lady Shaver Women Facial Hair Remover Bikini Trimmer 5 in 1 USB Rechargeable Epilator for Face Nose Eyebrow Body Arms Legs Armpit, which retails at £14.99, to the Philips SatinShave Prestige Wet & Dry Electric Lady Shaver with 5 Accessories – BRL170/00, which is priced at £70, but is currently available on Amazon for half price at just £35.
How you do your hair can really make or break your party look. If you don't fancy spending the day in rollers, check out our Which to Buy guide to heated rollers. And if you want to get that voluminous, bouncy, just-stepped-out-of-the-salon look, our Which to Buy guide to the best hot air stylers is the place to look.
And now you're looking and feeling your absolute best, resist the temptation to spoil it all by stepping out in the most garish Christmas jumper you can find!
Shop 'til you drop!
If that's got you in the mood for some serious shopping, check out The Top 5 Toys for Christmas 2018 and What to buy on Black Friday.