As a gardener, you must have heard of mulching. This technique is an excellent and easy way to improve the health of your garden but also to reduce the amount of work you have to do. If you're new to mulching, you might have lots of questions. You might be unsure about the right type of mulch for your garden and how thick to spread it. That is why we prepared this ultimate guide to mulching that will teach you everything there is to know!
So, let's get started!
What Is Mulching?
Mulching refers to placing a protective and nutritional barrier around your flowers, trees, and plants to improve the health and the appearance of your garden. Manure, compost, pebbles, and even fabric are considered to be 'mulch'.
There are many types of mulch that can be used, but we'll get to that part later on. What is important to know at the beginning is that you can have a healthy garden without mulching. But, you'll be surprised to se what difference can mulching make, especially if you use bio-degradable mulch. It is the best thing you can do for your garden, along with regular watering and pest removal.
Mulching comes with so many benefits, so, let's check them out!
Sale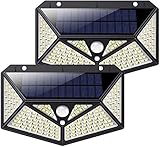 Solar Lights Outdoor 150 LED, Kilponene【6-Side Illumination...
【Warranty 24 Months】Our solar lights provide 24 months warranty. If you have any questions, please feel free to let us know firstly, we will solve your problem in 24 hours
【6-Side Illumination Super Bright 150LED】Kilponene solar security lights with the Newest Design Model - [6 - Side Illumination], 120 degrees Angle of the sensor and 300 degrees Angle of the Lighting, it can provide excellent illumination
【3 Intelligent Lighting Modes】 The solar design lamp has 3 lighting modes to choose from: the light continues all night; Weak light becomes strong by motion detection; The solar lamp turns on as soon as movement is detected
【Waterproof and Durable】IP65 Waterproof, not afraid of outdoor dust and rain, it can work well even in extreme weather conditions
Last update on 2022-06-21 / Affiliate links / Images from Amazon Product Advertising API
The Benefits of Mulching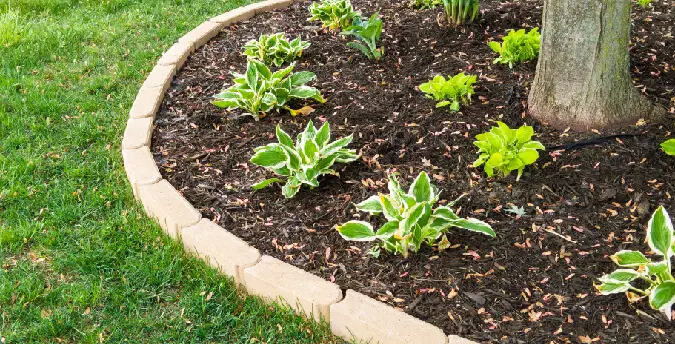 Image Courtesy of Better Lawns and Garden
There's no better way to start off our ultimate guide to mulching than opening your eyes and showing you all the incredible advantages.
There are so many benefits of mulching your garden. First of all, it will help the ground retain moisture. This means that you won't have to water your garden as often. Also, mulch will prevent the roots of plants from becoming too waterlogged. In addition, mulch can protect the soil from hot sunlight.
If you believe that your garden could benefit from sun, there are certain types of mulch that help absorb sunlight, such as black plastic. This is a great solution for gardeners who live in colder climates but would like to get a jump start on planting in the spring. In addition, mulch can be used to protect fragile plant roots from harsh winter weather.
Are you tired of having to deal with weeds? Mulch can help prevent weeds! When you add mulch to your gardening beds, light won't be able to penetrate through the soil as much. And, less light means fewer weeds.
Since all mulch is made of organic materials, it can have great long-term benefits for the soil. As mulch breaks down over time, it will undoubtedly improve the structure, quality, and fertility of the soil.
And, the greatest part of mulching is that it will make your garden look nicer than ever before.
Here are some other benefits of mulching:
Animals, rain, wind, and watering can wash soil from growing areas. Mulch keeps it in place and prevents erosion.
Bio-degradable mulch releases a drip feed of nutrients which means your plants will grow steadily and surely.
Mulch will not only keep the weeds at bay, but also some pests such as snails and slugs who prefer smooth surfaces instead.
Mulch protects plant roots from frost and heat damage. Also, it keeps flowers and fruits away from the bare soil.
Bio-degradable mulch will improve the soil texture as it breaks down over time. Worms love damp, nutrient rich soil and in return they aerate and feed your plants with nutrients of their own.
Hemp Garden Mulch 100 Litre
No Carryover Herbicides and Insecticides
Hemp is naturally biodegradeable
Weather resistant
Ease of use and gentle on hands
Last update on 2022-06-20 / Affiliate links / Images from Amazon Product Advertising API
What Are the Drawbacks of Mulching?
Mulching comes with no drawbacks when done the right way. Here are some tips that will help you mulch properly:
Avoid direct contact with branches and stems as it can lead to rot, damage, and weaken the plants.
Using cheap and low-quality mulch can introduce weeds or even disease.
It is recommended to mulch around grown plants. Since mulch lowers the ground temperature, the growth of seeds and young plants might be slowed down.
Bigger pieces of mulch, such as stone or bark, can provide a hiding place for pests such as snails and slugs.
Sometimes, a white line of fungus can appear in bio-degradable mulch. But, don't worry! This is beneficial saprophytic fungi. Even though it may not look pretty to you, it helps break down the organic matter and won't hurt your garden.
What Type of Mulch Can I Use?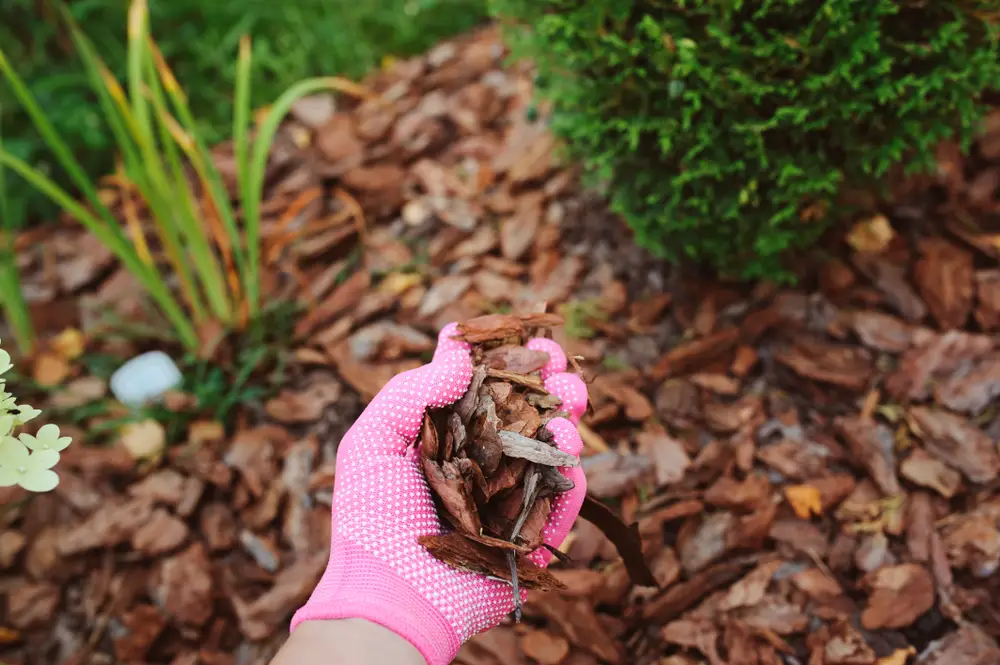 Image Courtesy of JFC Grounds Maintenance
There are many different mulches that you can use, but they are generally categorized into bio-degradable and non-biodegradable mulch. Both types will protect the soil from weeds, pests, drying out, and excess rain.
Bio-Degradable Mulch
This type of mulch is known for breaking down more slowly and releasing nutrients into the soil. Once the layer of the mulch rots down, it needs to be replaced.
Here are some benefits of bio-degradable mulch:
Mushroom compost is an amazing feast of nutrients and a stray edible mushroom may pop up from it.
Wood chippings are the slowest to decay and they also look the smartest.
Rotted manure is a great source of nutrients but only when well-rotted.
Straw rots down slowly and improves soil structure, but it can be easily blown away.
Seaweed does wonders as a food source.
Grass clippings can also be used but only if you haven't used any weed killers. Also, make sure to keep the layer shallow so it doesn't rot or get slimy.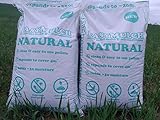 easyMulch® NATURAL STRAW Pellet Mulch & Soil Conditioner (2x15kg...
clean & easy to use pellets - 2x30L bag expand to ~400L, covering ~8m²
OF&G Organic Approved, strong weed deterrent which keeps soil moist and will not blow away
holds over 3x weight in moisture, 'earth tone' in colour & lasts a season adding natural nutrients
NOW £31.98 (15.99 each bag) with FREE GB* Delivery, £15.47 with FREE NEXT WORK DAY GB* Delivery
Last update on 2022-06-20 / Affiliate links / Images from Amazon Product Advertising API
Non-Biodegradable Mulch
This type of mulch won't add any nutrients to the soil. However, it will protect your garden and last for quite a while.
Here are the benefits of non-biodegradable mulch:
Slate, pebbles, and shingle will improve the look of your garden. They are easy to lay and won't wash off.
Woven fabrics and sheets can save you lots of time. Choose permeable versions so the rain can soak through and cut slits for planting. Fabric suppresses weeds and holds moisture under the soil. To make it look less artificial, put stones or bark chipping on top.
Hemp Garden Mulch 100 Litre
No Carryover Herbicides and Insecticides
Hemp is naturally biodegradeable
Weather resistant
Ease of use and gentle on hands
Last update on 2022-06-20 / Affiliate links / Images from Amazon Product Advertising API
---
Related:
---
How Do You Mulch?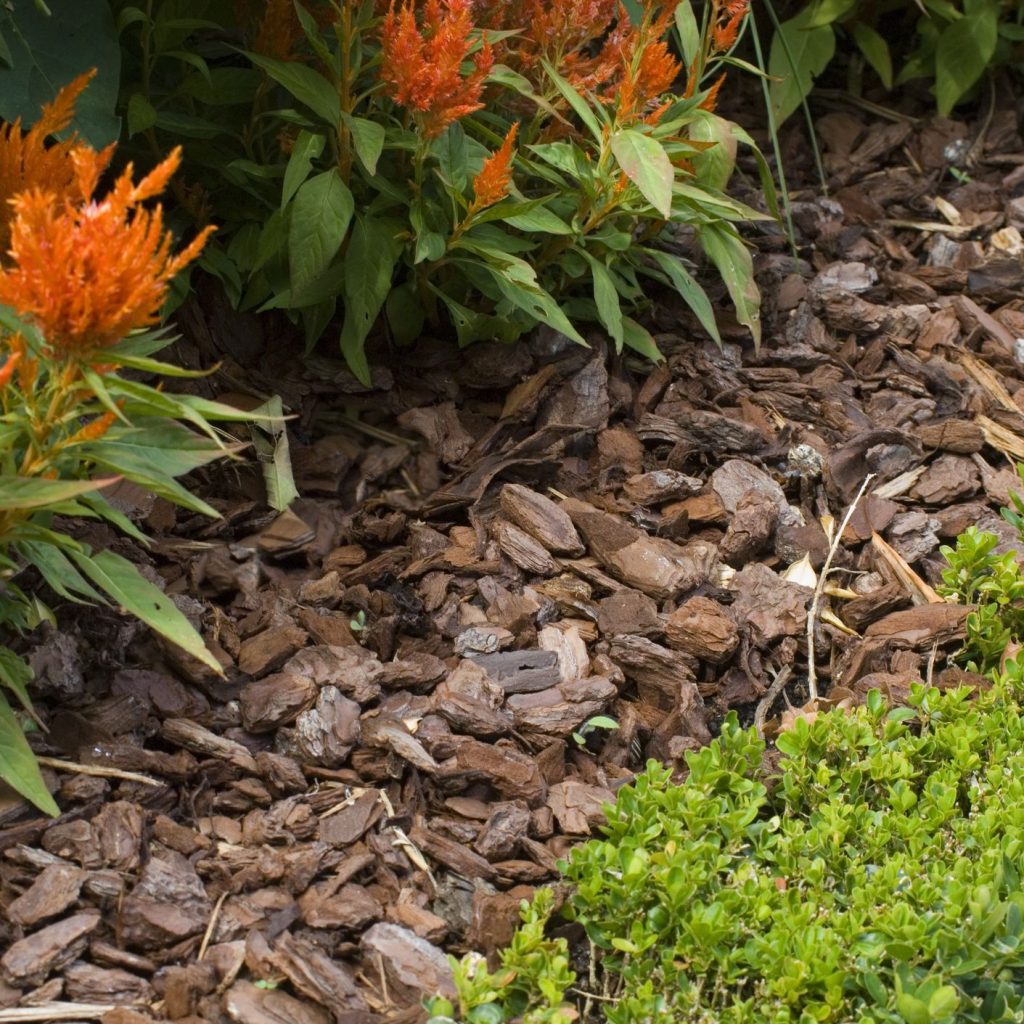 Image Courtesy of The Spruce
This is the most important part of our ultimate guide to mulching. But, it won't be too long. Why? Well, only because mulching is so easy and it doesn't require any long, detailed, step-by-step guides. There are only a few things you should pay attention to.
If you decide to go for a nutrient-rich mulch such as manure or mushroom compost, keep in mind that it needs to be at least two to three inches thick to have an effect. Just place the mulch around your plants before or after frosts on damp soils. Don't forget to weed first, otherwise you'll have dandelions like triffids.
When it comes to non-biodegradable mulch such as fabrics and sheets, it might be tricky to put these in place once you've planted. So, make sure to use them when you're creating a bed. When it comes to aggregates, such as pebbles and stones, you can place them at any time of the year. The same goes for bark chippings.
And, really, that's it… Mulching is no rocket science and doing it is incredibly easy.
What Is the Best Time of the Year to Mulch?
Before we end our ultimate guide to mulching, we just want to give you one more tip. Even though you can mulch at any time of the year, it is recommended to do it first thing in the spring.
If you mulched your garden the year before, you should check on the mulched areas and touch up the beds to fill in any bald or low spots.
Besides spring, it is recommended to mulch late in the fall. Mulch can regulate soil temperature and protect it from the freezing winter weather. After the ground has frozen a couple of times, you can add a few layers of mulch as a protective barrier.
Adding mulch to your garden isn't something you must do every year. But, there are so many benefits of mulching that missing out on it would be a major gardening misstep. Undoubtedly, mulching is the best tool you can have in your gardening toolbox.
Not only is mulch easy to apply, but it's easy to maintain. Also, it will reduce all your gardening chores such as watering, fertilizing, and weeding. We hope that our ultimate guide to mulching has helped you understand the right way to mulch your garden.
What part of the guide did you find the most useful? Are you going to start mulching after reading this article? Share your thoughts in the comments!