Have you been itching to spice up your outdoor space? If you're eager to make your outdoor garden even more creative but don't feel like spending a lot of money on getting a professional design experience, you're likely in need of a few DIY garden design ideas.
This guide to DIY garden design ideas is here to help give you the inspiration that you need to get to work!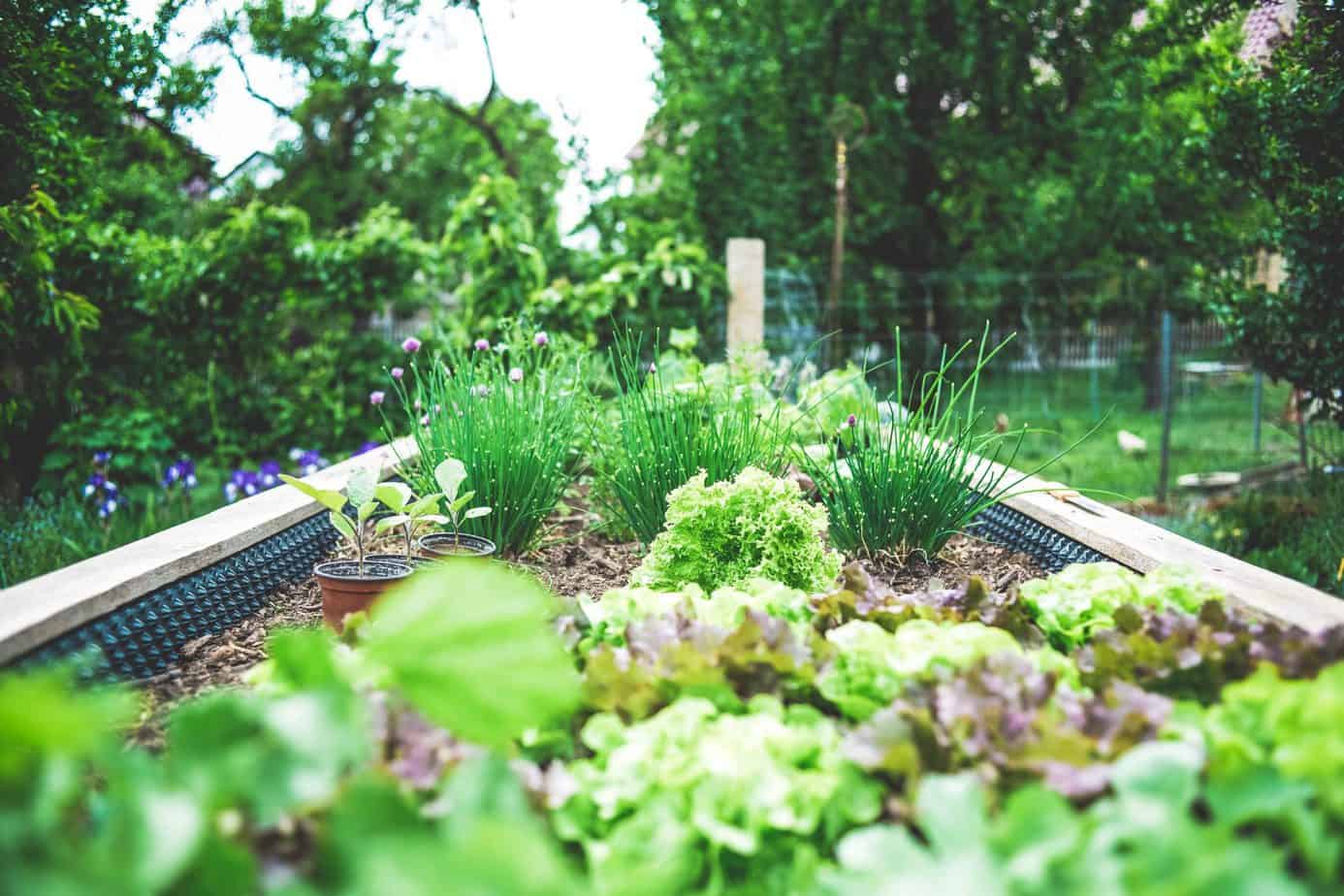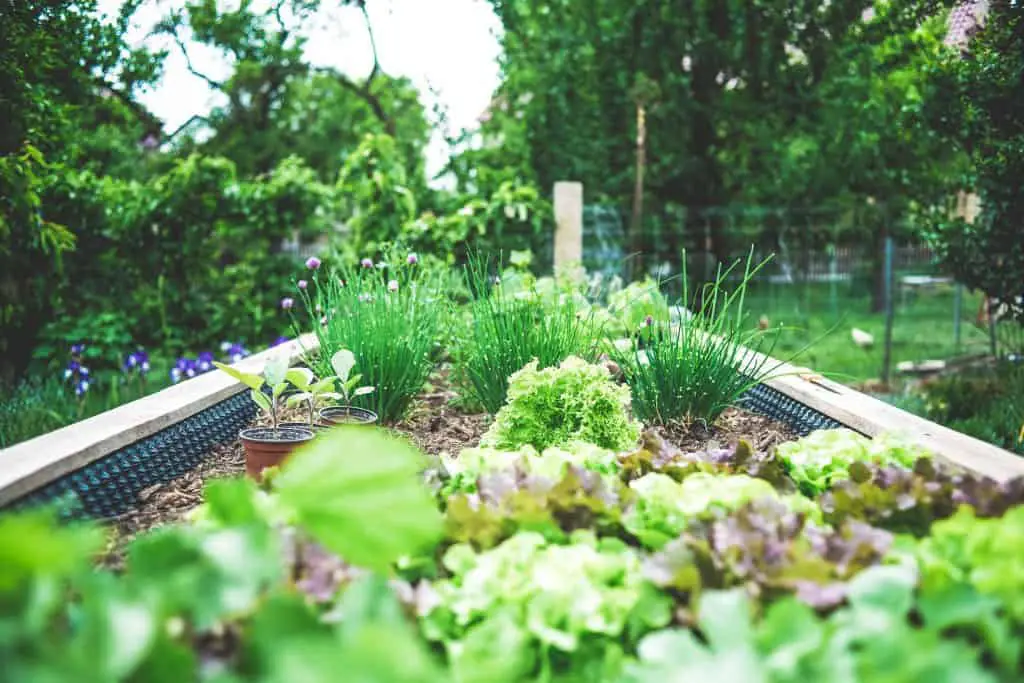 DIY Garden Design Ideas
Have a Pots and Planters Paint Night
Garden pots and planters are one of the most common elements found in your garden. They hold flowers and other plants, earning them an essential job. Unfortunately, most of these planters are dull in colour and, to be honest, quite boring.
Get all of your planters and pots in one space and hold a paint night with your friends and family to make things more exciting. You can go for bold colours, cute pastels, or allow for some friendly designs. Some like to add household elements to the pots, like your house number or the names of family members or pets.
Creating DIY flower pots is also a great way to get your family excited about your garden space. Give them the opportunity to pick a design and a corresponding plant or flower to put in it, and they'll instantly be more excited about spending time in the garden! You can also make this an ongoing tradition with your family, adding new plants and flowers each season.
Make Your Own Fairy Lights
Lights are often a cheap and easy way to give your garden some more colour and fun. Fairy lights have become an increasingly popular way to give your space some more character, and it's an easy craft to do on your own!
Throw some solar powered or battery operated lights into empty mason jars. They can be tea lights, string lights, or anything else that you may have on hand. Cover the mason jars with some cloth, or even with some flowers, and you've got yourself a pretty, do-it-yourself design!
Have leftover lights? String some LED or solar fairy lights throughout your garden for an instantly magical feel. A beautiful garden can never be too well-lit, especially since you have worked so hard on making your garden something that deserves to be seen. So, go nuts and experiment with different design ideas!
Create Beautiful Rock Designs
The ground of your garden is an often forgotten about element that you don't want to miss out on beautifying. Rocks are easy to get ahold of and give you plenty of creative freedom, and should be used to make the floor of your outdoor space an exciting area to be in!
Use rocks of different sizes and shapes to create either a rock garden or a special pathway through your garden. You can also incorporate larger rocks or bricks to make makeshift steps and trails throughout the space.
The best part about rock designs? They are easy to move around! If you hate your initial idea, you can always go back and change things up.
You can also incorporate a rock design idea with your plant pot painting nights. Spend time painting the rocks you'll be using for your rock garden with your family, and you'll instantly add some more character to your outdoor space!
Re-Design Your Seating Area
Any great outdoor space will have a seating area. This gives you the opportunity to go outdoors and relax while enjoying your garden. You can also use it as an excuse to have friends over and show off your lovely space!
Our seating areas can too easily become an eyesore when we spend so much time thinking about our flowers and plants. So, re-design the entire thing! One of the simplest DIY garden design ideas is to change things up, no matter how attached you may feel to the previous design.
You can go for something funky and colourful by using throw pillows, colourful lawn chairs, and an outdoor rug for a more whimsical vibe. Alternatively, go for something a little bit more modern with solid colours and plenty of wood.
Re-Design Around Your Fire Pit
Our fire pits are often focal areas in our gardens. So, you don't want to ignore it when going through your DIY garden design ideas! You can create unique trails leading around the fire pit, or plant flowers in such a way that highlights your pit.
You should also regularly play around with the seating surrounding your fire pit. Is your space conducive to having great fireside chats? If not, you may need to do some re-arranging.
Don't have a fire pit in your garden already? This essential item can bring your space from a small garden to a booming outdoor experience.
Sale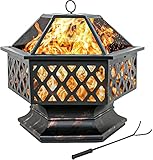 DAWOO 24" Metal Outdoor Fire Pit - Large Bonfire Wood Burning...
【High Quality Materials】-The wood buring hexagon fire pit is made of heavy-duty iron and finished in a high temp bronze paint with a rustic lattice design, sturdy and durable for long-time outdoor & indoor use and can complement any style of occasions
【Deep Bowl】-Size: 60.5X70X62cm; This garden firepit has a generously deep bowl.Depth is deeper than most. Its perfect size and depth allows plenty of room to make a fire of whatever size you want. Perfect for 4 to 6 people to sit around
【Hexagon Shape】-Different from the square shape, hexagon style fire pit can extend heating distribution and accommodate irregular wood, providing more heat and warmth through six sides. Steel risers on the bottom not only prevent heat from going directly to the ground, but also help create continuous airflow
【Safe & Lightweight】-This fire pit features a flame-etardant Mesh Lid to stop hot ashes, debris, and sparks from flying around. It also comes with Poker, Mesh Screen Lid and Waterproof Cover for you to lift and set the mesh lid, super safe to use! And the grid screen design make the fire inside visible and attractive. In addition, It's very lightweight and easily portable to move around
Last update on 2022-06-29 / Affiliate links / Images from Amazon Product Advertising API
Create a Bird Oasis
Birds may not be an essential part of a garden, but incorporating a bird oasis into your DIY garden design ideas can make your space prettier and more critter friendly!
Opt for spaces that allow for water flow in your garden. This can look like a traditional bird bath or other water designs. You can also fashion your rock garden into a space that collects water when it rains, giving the birds another place to play!
Last update on 2022-06-30 / Affiliate links / Images from Amazon Product Advertising API
---
Similar Posts:
---
DIY garden design ideas are a great way to feel more passionate about your garden. It is a space for you to put your hard work into, while also being able to reap the benefits of your own creativity. So, we recommend giving a little bit of extra thought to your garden designs this year and making it your own with DIY-ing!