Many people don't realize the importance of getting a good night's rest. Lack of sleep doesn't only make it harder for you to wake up early that day. It will also affect your energy, decision making, and critical thinking skills during the day. Long term lack of sleep can lead to deterioration of mental, emotional, and physical health.
Long-term lack of sleep can lead to lethargy, decreased motivation and productivity, and health issues. Lack of sleep is also frequently connected to anxiety and stress. If you tend to go to bed on time, but find it very hard to actually fall asleep, we have a solution for you. Believe it or not, there are 5 sleep enhancing bedroom plants that can help you combat insomnia.
Sometimes people say that it is not wise to keep plants in the bedroom because they produce CO2. But, in reality, plants produce so little CO2 that they can't affect your health. On the contrary, keeping plants in the bedroom is even recommended as they can actually improve air quality, raise the humidity, reduce outdoor noise, and also help you sleep at night.
Keep reading to find out what are the 5 sleep enhancing bedroom plants and how can they help you out. Also, we prepared a few other bedroom plants that can improve your quality of sleep and life.
Top 5 Sleep Enhancing Bedroom Plants
1. Valerian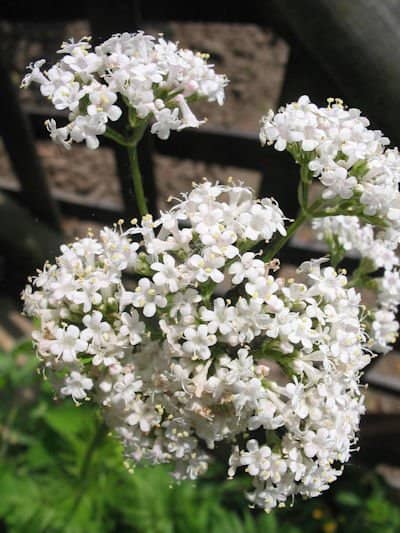 Image Courtesy of The Herb Gardener
A valerian plant will look gorgeous in any bedroom because of its small white and pink flowers. In addition, the plant has a very sweet scent. But, the most important benefit of the valerian is that it can do wonders when it comes to sleeping. Inhaling the scent of valerian root turns out to induce sleep and also improve the quality of sleep.
Besides placing this plant in your bedroom, you can also add a few petals to your bath or just sniff the plant before going to sleep. Keep in mind that valerian needs six hours of sun a day to thrive, so place it on a sunny window sill.
2. Lavender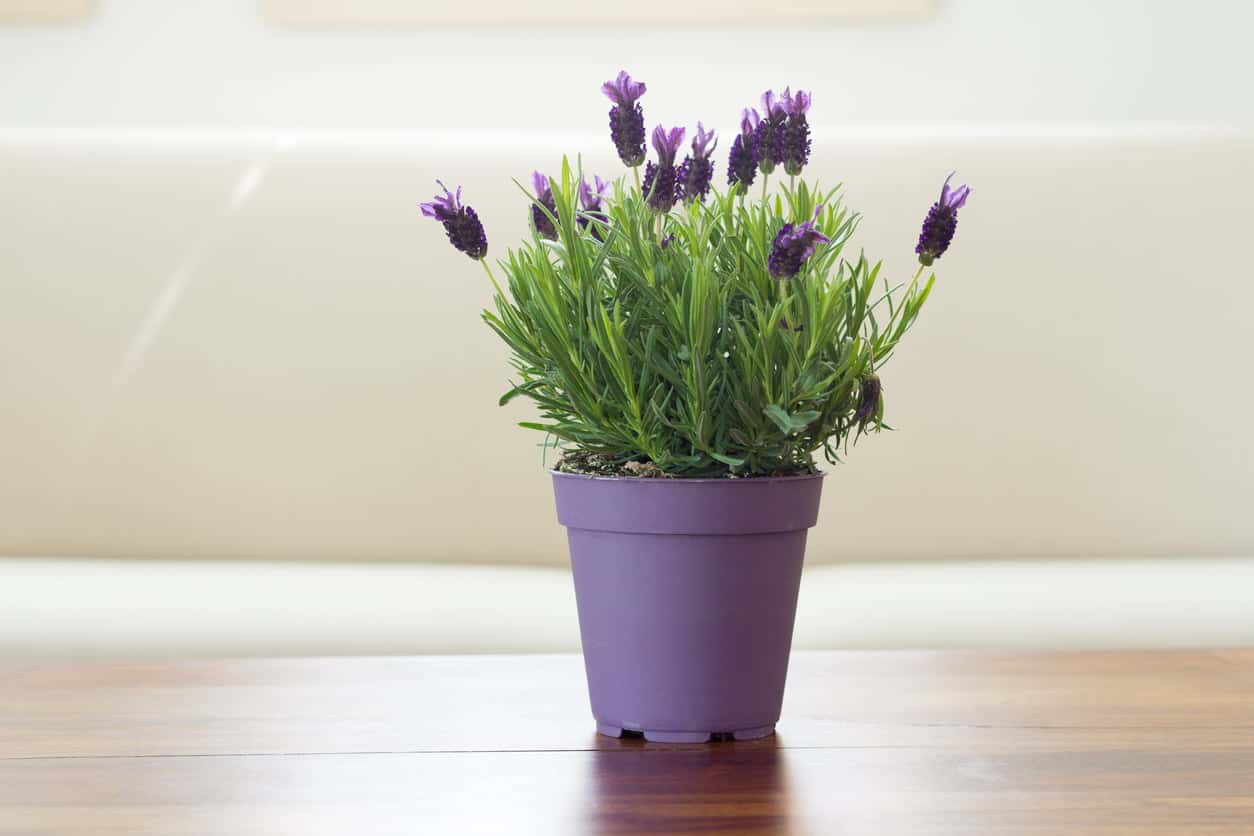 Image Courtesy of Gardening Know How
Lavender is one of the most popular plants in the world and people love it because of its wonderful smell. But, keeping lavender in your home comes also with a few health benefits. Namely, this plant is known for inducing sleep and reducing stress and anxiety.
It was proven that a lavender plant can lower your heart rate, blood pressure, and stress levels, making it a perfect addition for your bedroom. In addition, a study carried out by the Miami Miller School of Medicine showed that lavender bath oils calm babies down and send them off into a deeper sleep. It is recommended to keep the plant on a sunny windowsill and to water it sparingly.
3. Jasmine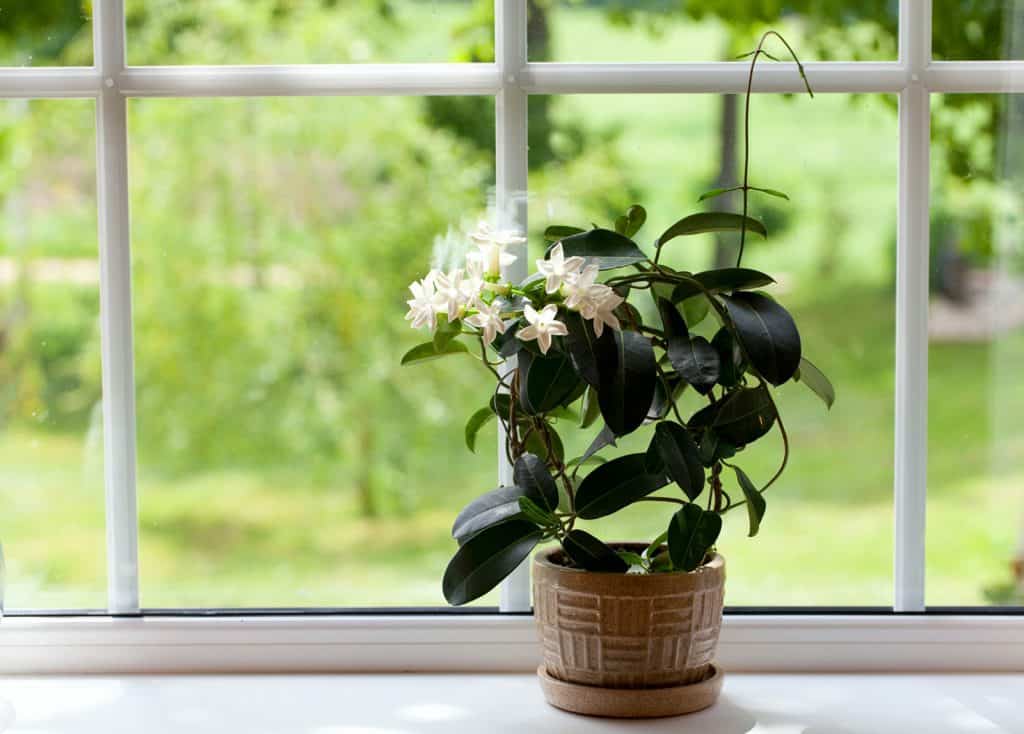 Image Courtesy of Gardening Know How
Jasmine is a beautiful white flower that will add a touch of elegance to any room. And, it also deserves a spot on our top 5 sleep enhancing bedroom plants list for several reasons. First of all, this flower is known for its anxiety-reducing properties. The plant gives off a sweet scent that is connected to reducing anxiety levels and improving sleep quality.
Then, it is also shown that jasmine improves people's mood right after they wake up. So, not only will this plant help you fall asleep more easily, but it will also boost your mood in the morning! Maintaining a jasmine flower is very easy. Just make sure to place it on a windowsill and water it regularly.
4. Snake Plant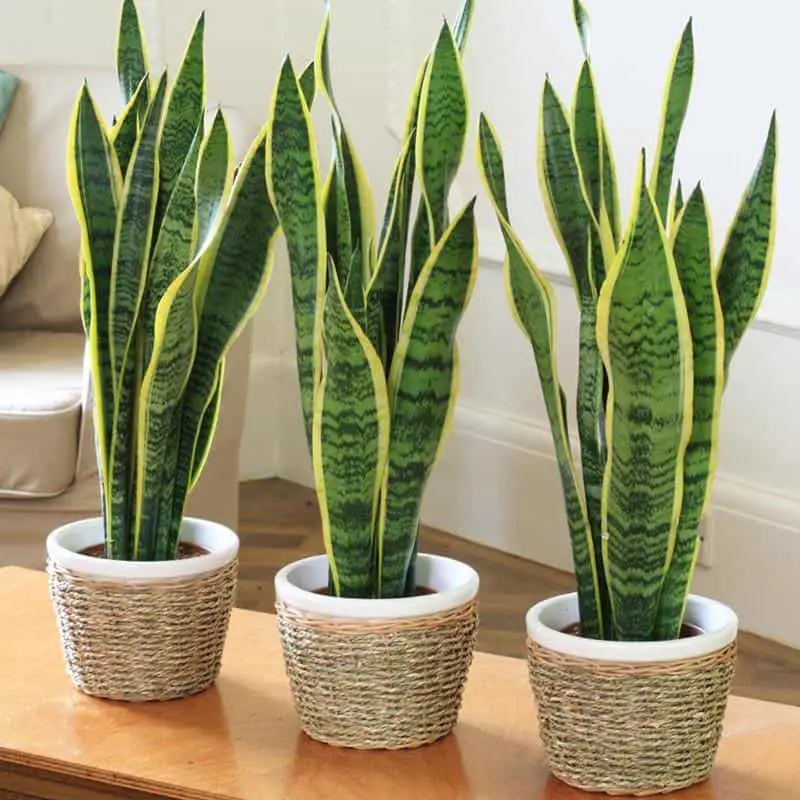 Image Courtesy of Exotic Flora
Snake plant also has a popular second name, 'mother-in-law's-tongue.' But, despite its slightly scary name, the plant makes a great addition to any bedroom. This plant is a natural air purifier. It emits oxygen at night and removes some harmful chemicals from the air such as benzene, toluene, xylene, trichloroethylene, and formaldehyde.
Sleeping in a room with purified air will undoubtedly result in better sleep quality and improved mood upon waking up.
''People are so busy today, they are continuously sleep-deprived. It affects them tremendously, usually in small ways before it starts showing grand symptoms and causing even grander everyday problems. My little secret lies in this wonderful snake plant. It felt silly to buy it for this purpose, but it actually works,' explains Clarence Pierce, a writer for Assignment Geek Australia.
5. Peace Lily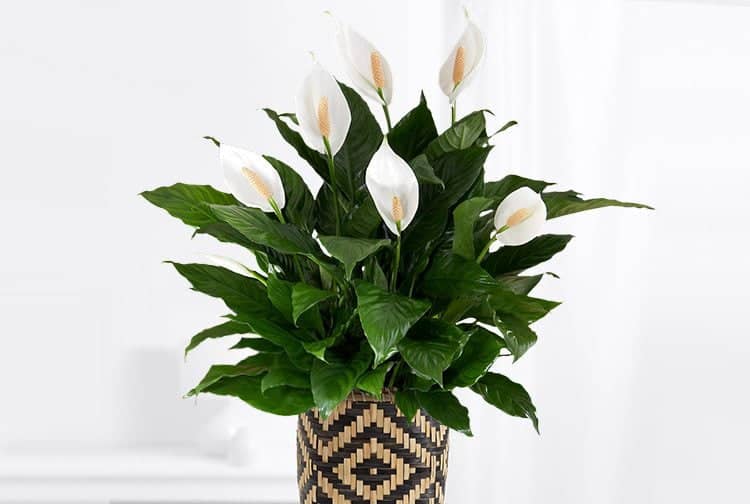 Image Courtesy of Pro Flowers
The peace lily is the last one on our top 5 sleep enhancing bedroom plants list. But, that doesn't make it any less valuable than the previously mentioned plants. As a matter of fact, placing this tree in your bedroom is recommended even by NASA scientists, since the plant does a great job of reducing pollutants in the air. In addition, the peace lily can increase indoor humidity by 5%, which is great for improving sleep quality.
According to Apartment Therapy, "Low humidity causes static electricity, dry skin and hair, increased susceptibility to colds and respiratory illnesses, and can allow viruses and germs to thrive."
What's even better about peace lilies is that they don't require much maintenance. The plant will bloom even if it doesn't receive much sunlight. And, its white flowers will remain constant even with ample light, making this plant an ideal choice for rooms with small windows.
Other Plants for Your Bedroom
The 5 sleep enhancing bedroom plants we just mentioned are the perfect choice for every bedroom. Not only will they improve your sleep quality, but they will also increase room humidity and reduce stress and anxiety levels. But, there are also a few other plants that will beautify your bedroom and also improve air quality.
Golden Pothos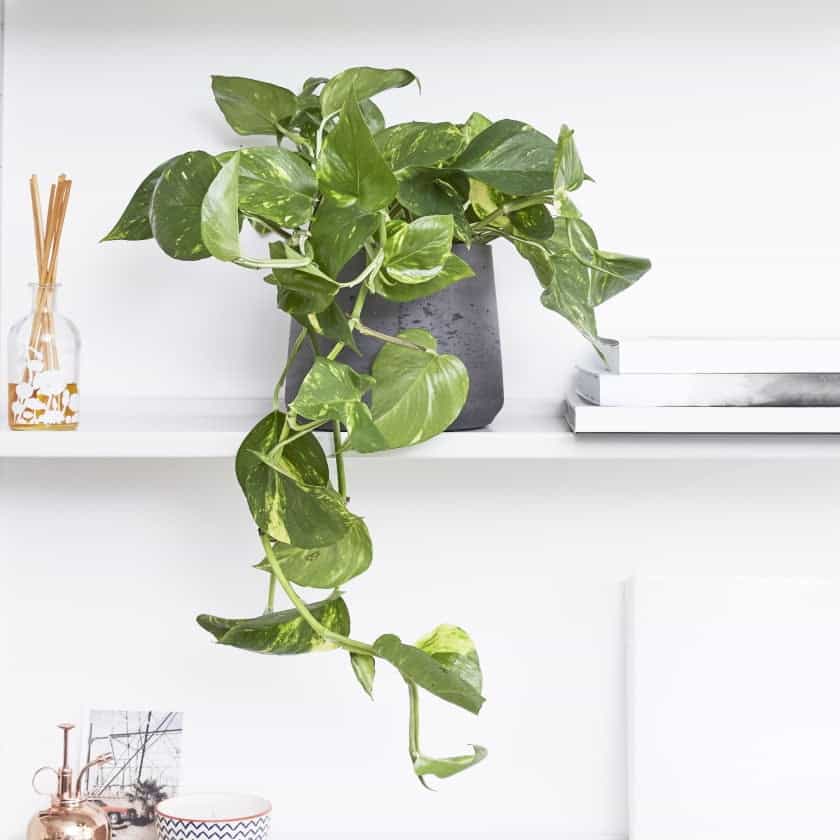 Image Courtesy of Patch Plants
Also known as "Devil's ivy," this plant is recognizable thanks to its marbled, heart-shaped leaves. And, it is a perfect choice for all those who want to decorate their home with hanging baskets, due to the way golden pothos grows.
Devil's ivy is also great for families with small children or pets since it will remain out of their reach. Besides its ability to beautify every room, golden pothos is also an excellent air purifier. And, looking after this plant is incredibly easy. It needs very little sunlight and should be watered once a week.
Aloe Vera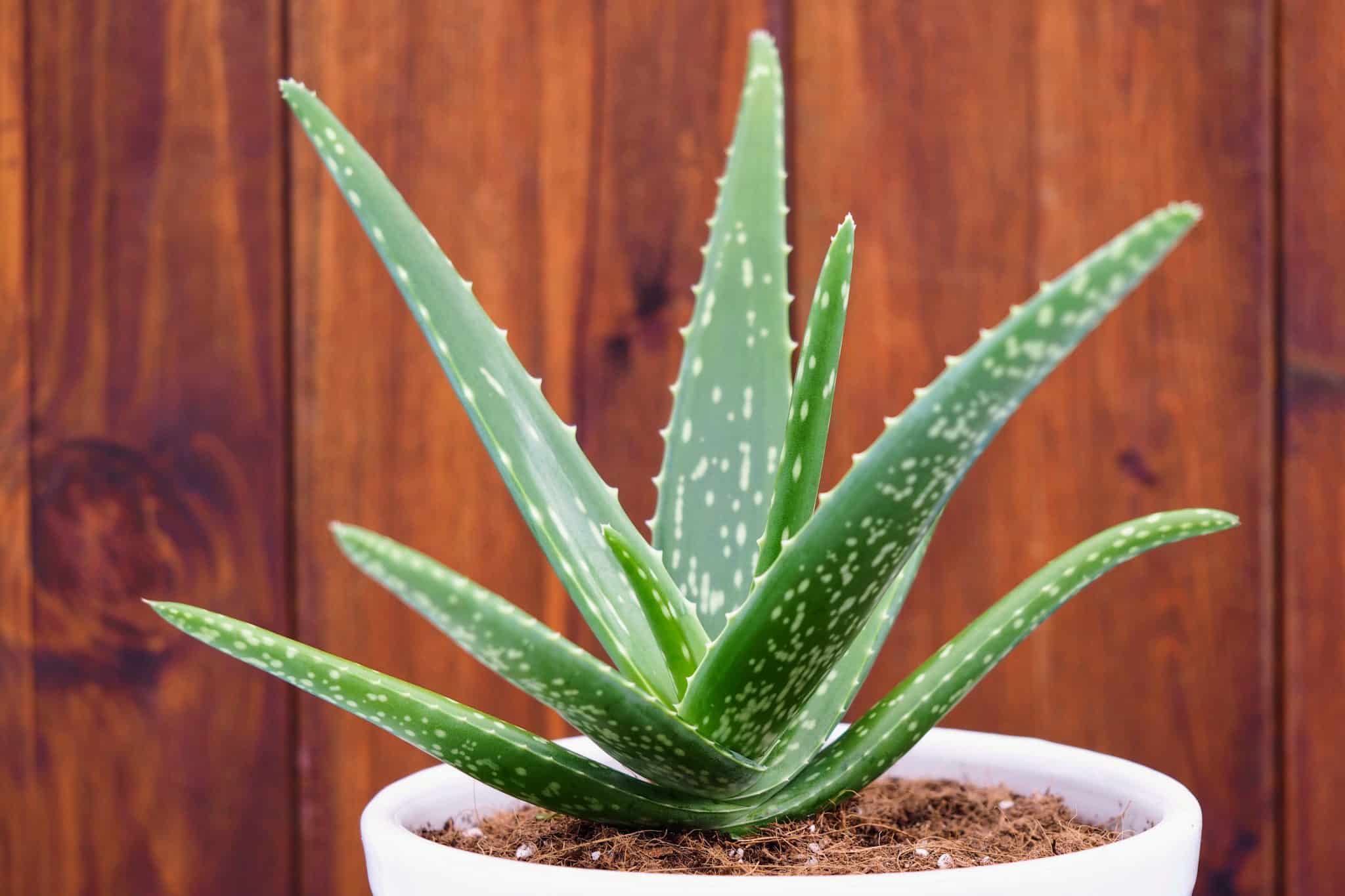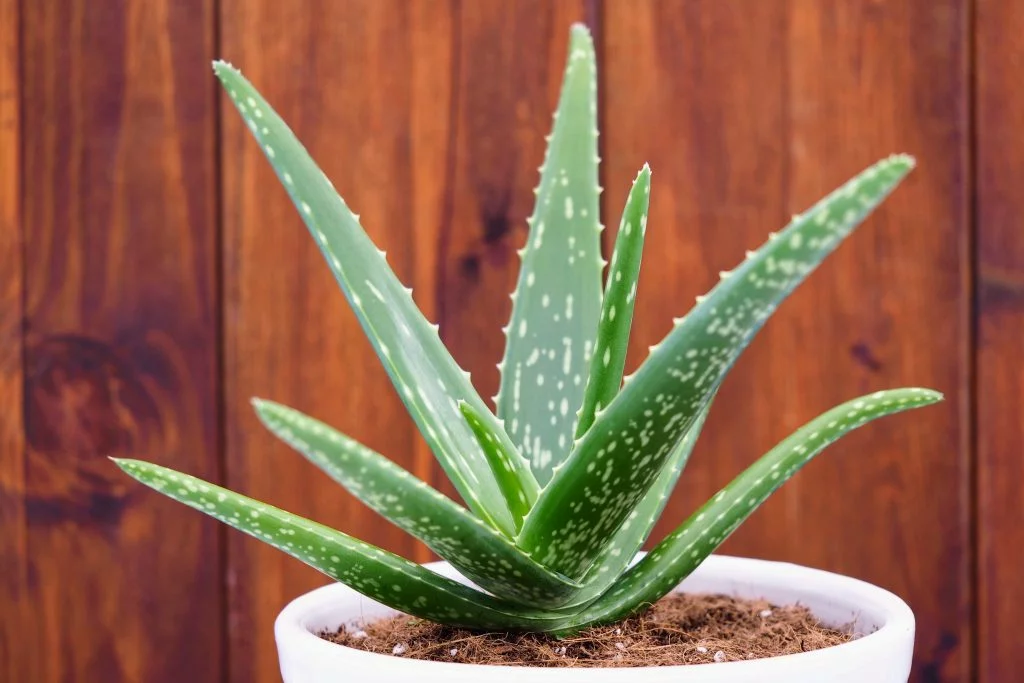 Image Courtesy of The Old Farmer's Almanac
There's no need for buying expensive air purifiers because none of them will do a better job than aloe vera. This is a medicinal plant and it is not used for decorative purposes only. The gel from aloe vera leaves can be used to treat small cuts, burns, insect bites, and even dry skin. Also, it is known for its incredible air-purifying properties since the plant produces oxygen at night.
Aloe vera is a succulent, meaning that it doesn't need much watering since it can maintain moisture within its leaves. It is recommended to keep the plant in a sunny place.
Gardenia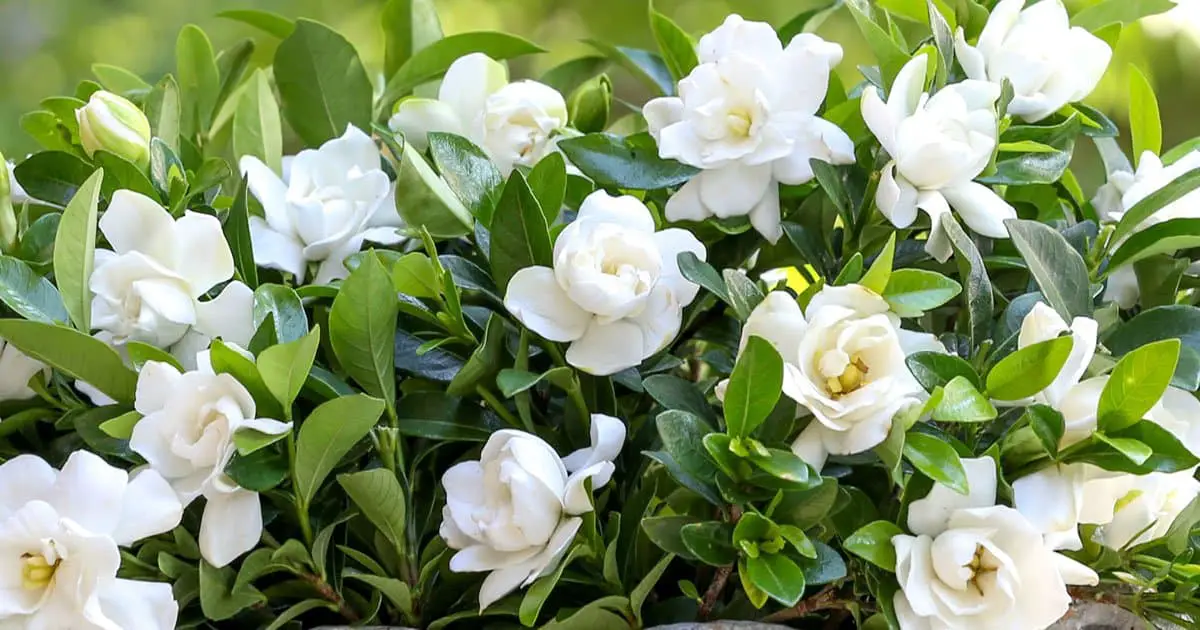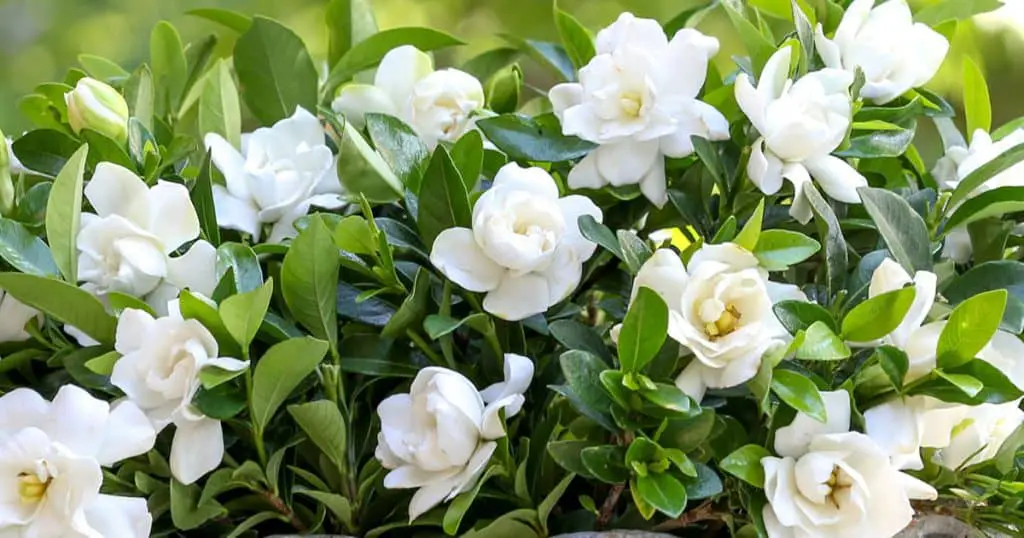 Image Courtesy of Southern Living Plants
Just one look at this flower should be enough to convince you to get it for your bedroom. Gardenia comes with large, white flowers that come in the form of many petal roses. Combined with the dark green, glossy leaves, the flowers look like a masterpiece that should be placed in every bedroom.
Besides its gorgeous appearance, gardenia is known for its grand scent as well. It will give every room a lovely smell, making the time you spend there quite relaxing and enjoyable.
Spider Plant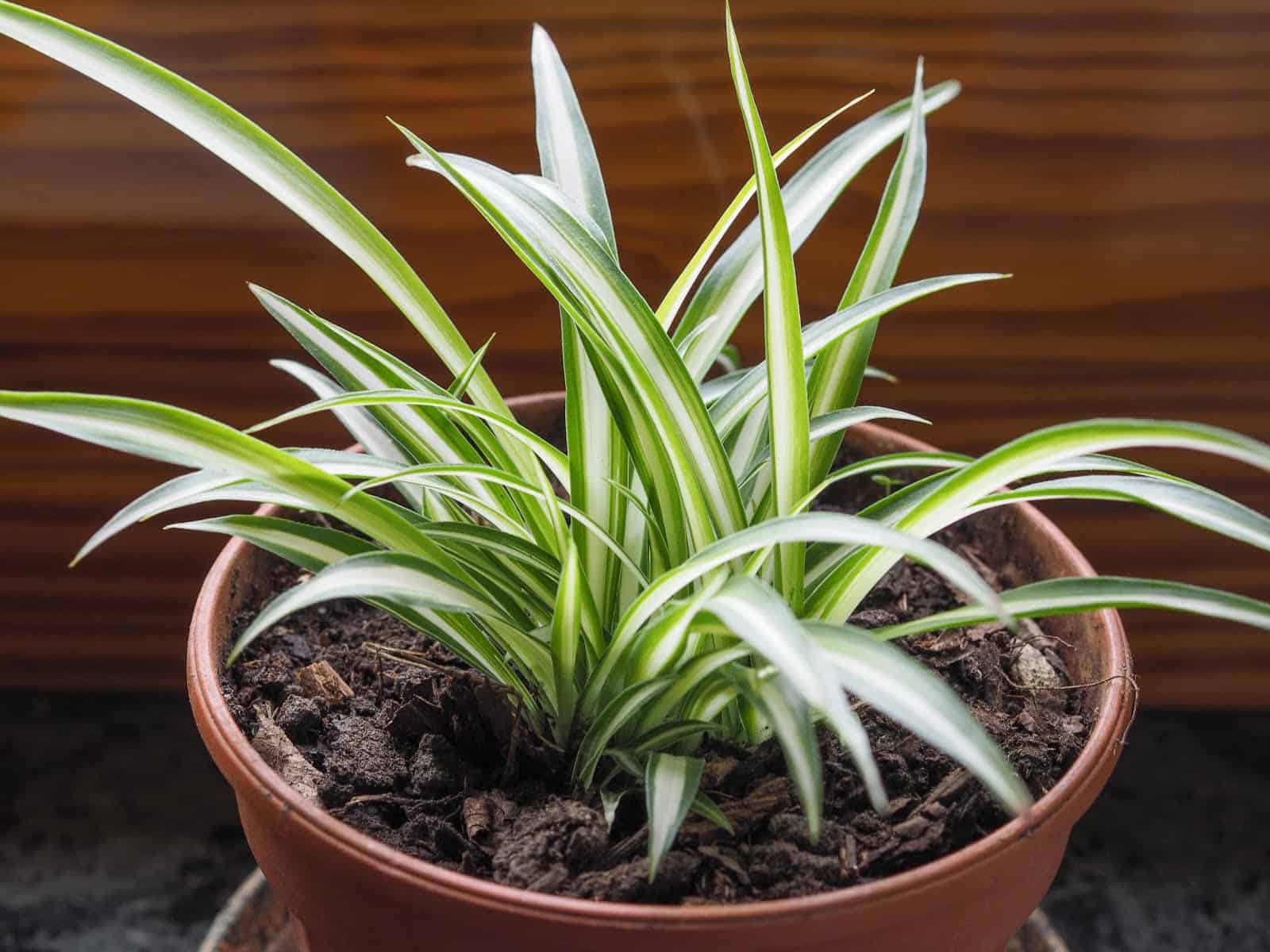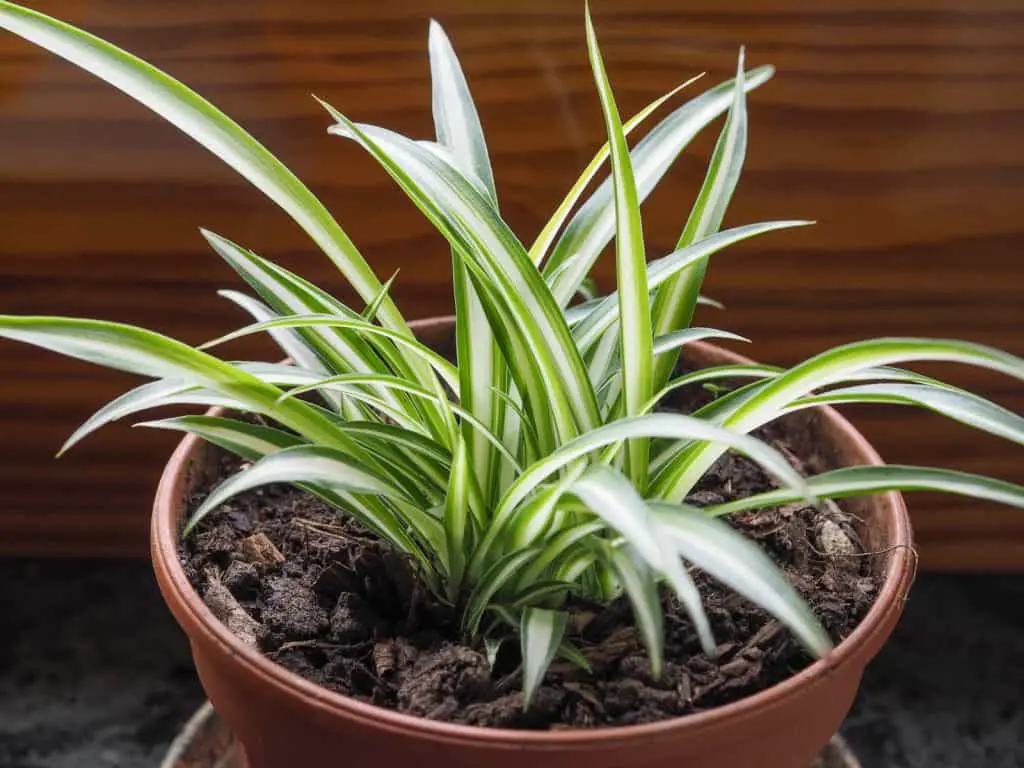 Image Courtesy of The Old Farmer's Almanac
The spider plant is not on our list of 5 sleep enhancing bedroom plants because that is not its main purpose. However, it is on NASA's list of the best air-improving plants. The spider plant is known for its air-purifying purposes. It can remove the chemical xylene from the air, which is a headache-inducing component. In addition, multiple tests showed that this plant can remove up to 90% of this harmful chemical from the air.
The spider plant is very resilient and easy to care for. It requires bright but indirect sunlight and moist soil. You can hang it in any room, near a window.
English Ivy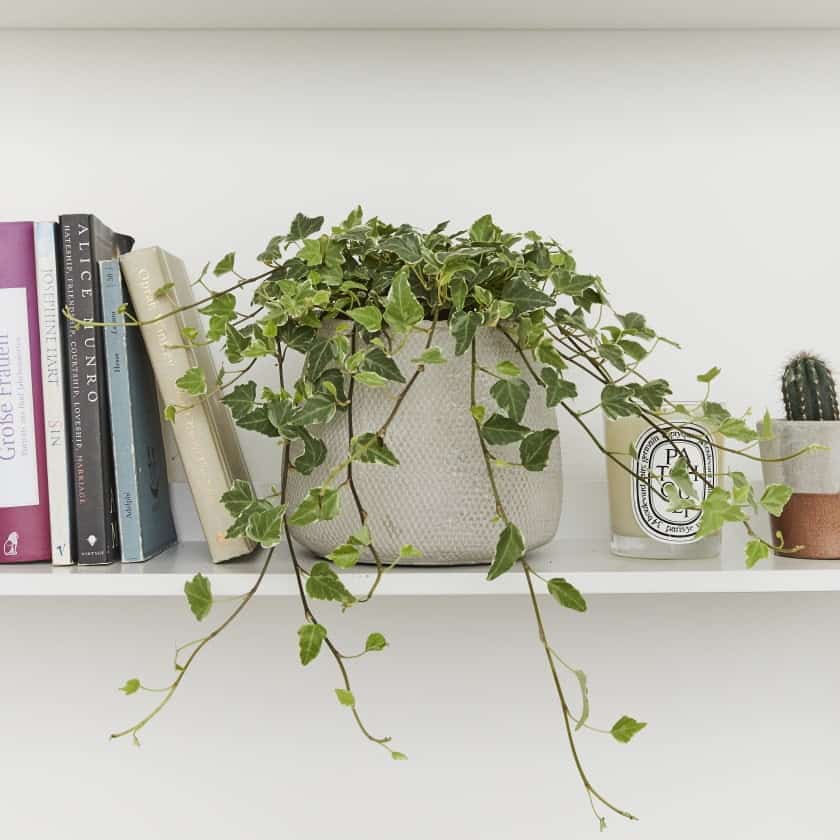 Image Courtesy of Patch Plants
English ivy is a popular plant known for its ability to filter out airborne toxins. It does a great job of removing ammonia, benzene, formaldehyde, trichloroethylene, and xylene from the air. This plant is also a perfect choice for all those who suffer from asthma and allergies since it does a great job of removing airborne mold and faeces. English ivy needs medium to bright filtered light and regular watering to thrive.
Did you know that plants and flowers could have such remarkable advantages? Not only can they transform a space in terms of its looks, but they can also improve your living quality. Our 5 sleep enhancing bedroom plants are known for improving creating a relaxing environment that will help you fall asleep more easily. In addition, they will undoubtedly improve your sleep quality and some of them are capable of boosting your mood right after you wake up. Which one of these are you looking forward to placing in your bedroom?