Disclosure: This page contains affiliate links, meaning we receive a commission if you decide to make a purchase through our links, but this is at no additional cost to you.
How to Dry Hair With Hair Dryer – 6 Steps to a Beautiful Blow-dry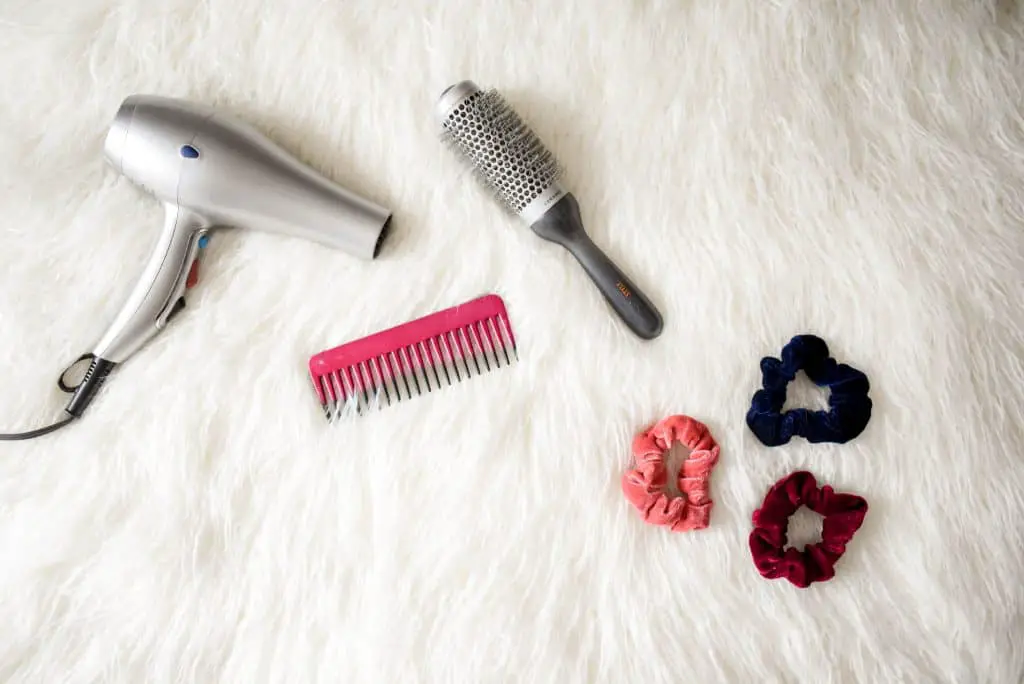 Image courtesy of Unsplash
Whether you are in a rush to get ready and get out the door, or you just hate the feeling of your hair dripping water everywhere after you get out of the shower, there are definitely days where you have to blow-dry your locks before moving on with your day. While you might use your hair dryer pretty often, it is highly likely that you are not using it to the best of your ability. Whether you have naturally curly, straight, frizzy, or flat hair, it is important that you know how to dry hair with hair dryer.
Knowing the proper way to use a hair dryer on your hair will yield gorgeous results, that you would usually only receive after an expensive trip to your hair salon or a visit with a professional hairstylist. You can get a salon-quality blowout on your own, and in the comfort of your own home. With just a few simple tricks and tips, you will be on your way to dry, smooth, and voluminous hair within minutes.
6 Steps to Drying Your Hair With a Hair Dryer
Tools You Need to Dry Your Hair
While blow drying your hair may seem like a simple task with just grabbing a few tools, it is important to choose specific tools and products that will work best on your hair type to get the best results from your blow-dry.
First of all, choosing the correct blow dryer for your hair is crucial. Finding one that has multiple speed and heat settings, and especially a cool setting, is helpful so that you can use the right heat setting for your hair. Using the cool setting near the end of your blow-dry will help to add shine and reduce frizz. Finding a blow dryer that comes with a nozzle or diffuser to attach to the vent is also beneficial if you want to concentrate the airflow.
The type of brush you use while blow drying is important to consider as well. If you'd like more volume and some curl to your hair, it is best to use a round barrel brush that is about the same size as the curls that you want. If you want your hair to be straighter and sleeker, use a flat paddle brush to smooth your hair out.
Having the correct hair products for your hair type is crucial to think through before styling your hair. If you want to add smoothness and softness to your hair, it is best to use a shine serum to your hair. If you want to add thickness to your hair, it is best to add a volumizing mousse or texturizing spray to your hair. If you don't need to add much to your hair but just want to set your hair in place and add some lift, it is best to use holding hairspray on your hair.
How to Dry Hair With Hair Dryer
Now that you know what tools and products are important to have while drying your hair, it is time to learn how to dry hair with hair dryer. With just a few items and your favorite blow dryer, you can get a beautiful blowout on your own without spending much time or money to do so.
Step 1: Wash and condition your hair
The first step to a salon-quality blowout is to start with freshly-washed hair. Wash your hair with a good-quality shampoo and conditioner, and squeeze the excess water out of your hair when you are done. For additional volume to your strands after you blow-dry it, wash your hair with a shampoo and conditioner that has specific volumizing effects.
Step 2: Apply a heat protectant product to your hair
Gently dry your hair with a towel to ensure that it is not still dripping wet after you wash it. Lightly mist a heat protectant spray apply a heat protectant serum to your hair to help guard it from heat damage. It is crucial that you use heat protectant products on your hair before using any heated styling tools on it, to help protect against the high temperatures that the tool will reach while you are styling.
Step 3: Separate your hair into sections
It is easier to style your hair when it is split into sections, even while blow drying. Grab the top portion of your hair and clip or pin it to the top of your head, so that it is out of the way when you begin blow drying. You will begin blow drying your bottom layer, and will work your way to the top layer as you go.
Step 4: Begin blow drying your hair
Start blow drying by first running your fingers through your hair before you use your brush. Start near your roots, run your fingers through your hair, and blow-dry as you move your fingers down your section and to your ends. Once your roots are dry, pick up your brush, either your round brush or paddle brush, and continue that process using your brush instead of your fingers.
Step 5: Continue the blow drying process to all of the sections in your hair
Repeat the process explained in step 4 to all of your sections. Once your bottom layer is completely dry, remove the clip or pin from the top section of your hair and begin drying your top layer. Make sure that you pull your hair taut as you dry so that you can get your blow dryer and your brush in the right position to properly dry your hair.
If you are using a round brush and want volume and curls to your hair from your blow-dry, make sure that you twist the brush around the ends of your sections to give it a little curl and flow. If you are using a paddle brush to keep your hair sleek after blow drying, move the brush softly down your sections in a straight line, and go over the sections multiple times with your paddle brush.
Step 6: Lock in your hairstyle
Once your hair is completely dry, it is time to finalize and lock in your hairstyle. Put your blow dryer on the cool setting and blast your hair with the cool hair for about a minute. The cool air will help to seal the cuticles within your hair, which will give it additional shine.
After you have utilized your blow dryer's cool setting, apply the hair styling product of your choice to your hair. This could be either a holding hairspray, volumizing mousse, shine serum, or texturizing spray, depending on your hair type. Make sure that you use the correct product for your hair, to ensure best results from your blow-dry that will last long periods of time.
If you are dreaming of blow drying your hair on your own and in the comfort of your own home, there is fortunately a simple way to do that. Say goodbye to expensive trips to your hair salon, and hello to beautiful blowouts completed by yourself. This is why it is important to know how to dry hair with a hair dryer.
With the correct tools and styling products for your hair type, you can easily blow-dry your hair yourself and get gorgeous results. You won't have to wait for your hair to dry naturally, when you can just follow the process listed above and head out the door. Grab your hair dryer, your round brush or paddle brush, some clips or pins, and your favorite hair styling products, and get to drying!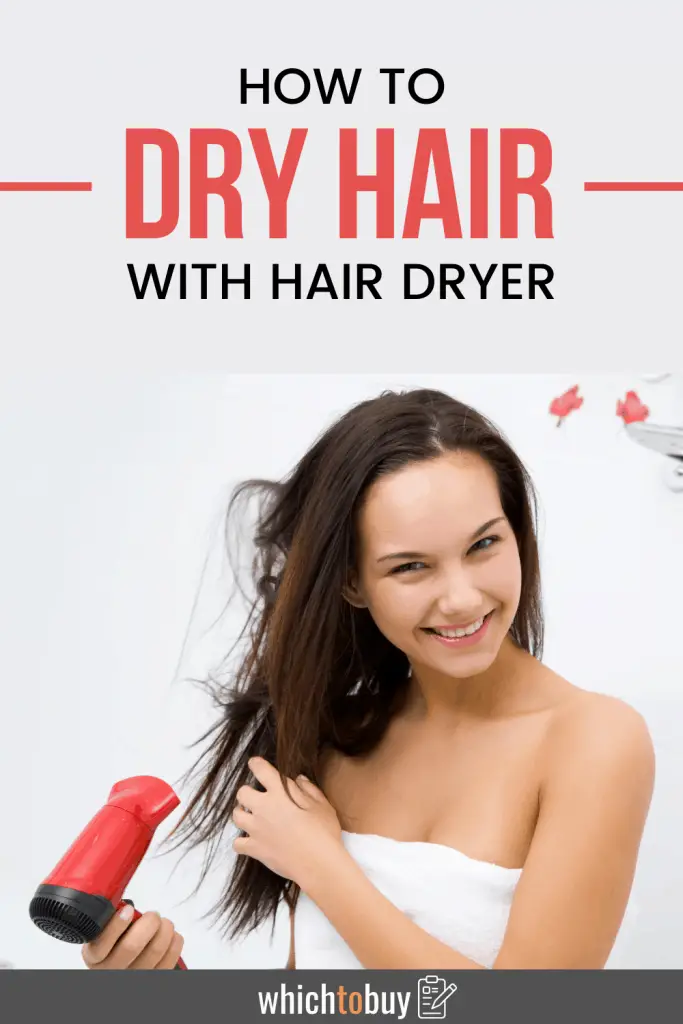 Amazon and the Amazon logo are trademarks of Amazon.com, Inc, or its affiliates.