Having your own equipment in a home gym is one of the easiest and most convenient ways to stay fit. Whether you don't want to deal with the commute of going to a public gym or hate having to wait in line for the squat rack, a home gym with your own equipment is the best alternative.
You can play your music loud and wear whatever you want without judgment. You can also fill your space with only the equipment you'll need. So, what equipment should your home gym have?
The Best Home Gym Equipment
We'll cover the basic exercise equipment and some additional accessories to make sure that you have the best stuff to fill your home gym.
1. A Treadmill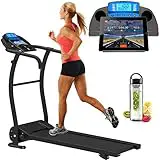 Adjustable Incline Bluetooth Nero PRO Treadmill Electric...
✔ Bluetooth Connectivity (FREE app download required) - Connects iPhone, iPad & Android
✔ Log training activity indoor & Outdoor while Running preset google maps
✔ Adjustable Incline (3 levels) ✔SmartPhone App Control ✔ Smart phone / tablet stand ✔ FREE Bottle
✔ 12 Auto programs and manual program ✔ Folds away for easy storage
Last update on 2022-05-09 / Affiliate links / Images from Amazon Product Advertising API
Whether you run or not, keeping a treadmill in your home gym is one of the most essential items. Short sprints or long, steady runs are one of the easiest ways to boost your heart rate and burn calories. Your treadmill can be used as the main focus of your workouts or just a warm-up, but it'll certainly never go unused!
Having a treadmill is also a great way to make sure that your home gym equipment can be used by others if you have guests. Anybody can find an appropriate workout on the treadmill, even if it's just a long walk on an incline!
---
2. An Exercise Bike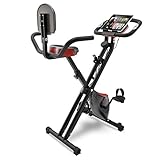 Sportstech Fitness Exercise Bike with LCD Console & Pull Strap...
✅ 𝗗𝗨𝗔𝗟 𝗧𝗥𝗔𝗜𝗡𝗜𝗡𝗚: With the intelligent dual-tension band system you train twice: strengthen your arms and upper body on the fitness bike thanks to the integrated power ropes! A workout with a 2in1 effect thanks to swivelling pulleys for natural movement sequences - start pedalling now
✅ 𝗟𝗖𝗗 𝗖𝗢𝗡𝗦𝗢𝗟𝗘: The ergometer bike trainer for young and old offers an overview of all important training values with a large LCD console. Tablet holder & integrated hand pulse sensors make combined endurance and strength training extra comfortable - effectively strengthening your cardiovascular system.
✅ 𝗨𝗟𝗧𝗥𝗔-𝗦𝗜𝗟𝗘𝗡𝗧: The extra-quiet belt drive and the infinitely variable 2-way magnetic brake system ensure smooth training at home. Thanks to the 4kg flywheel mass with 3-part bottom bracket, the power of the pedals is optimally transferred to the flywheel - for smooth running and efficient movements.
✅ 𝗘𝗥𝗚𝗢𝗡𝗢𝗠𝗜𝗖: With ergonomic comfort seat & padded, foldable backrest, long training sessions are no problem! The seat height is adjustable in 4 steps - up to 185cm body height and 100kg user weight are thus possible! Thanks to adjustable anti-slip pedals, you train safely & comfortably.
Last update on 2022-05-08 / Affiliate links / Images from Amazon Product Advertising API
Some people think that you should have to pick between an exercise bike and a treadmill. However, if you're committed to having a great home gym, we recommend getting both. They offer different types of workouts and can increase versatility in your exercise routine.
One of the best things about exercise bikes is that there are a variety of different types. Some are ideal for certain workouts and home setups. They also come in a range of different prices, so you can even get one on a tighter budget.
---
3. A Rowing Machine
JLL® Ventus 2 Air Resistance Home Rowing Machine, 2022 Model,...
8 Levels of magnetic resistance combined with air resistance
LCD Monitor: Time (mins:secs), Time 500M (mins:secs), Calorie, Distance (meters), Strokes, Strokes Per Minute (SPM), Pulse (bpm), Total Strokes, Clock, Calendar and Temperature (degrees)
Compact, lightweight and foldable. The inbuilt wheels on the front and back of the base allow this item to be easily transported
Maximum user weight is 120kg
Last update on 2022-05-08 / Affiliate links / Images from Amazon Product Advertising API
Rowing machines have been a staple in many gyms for ages. They're a great alternative for working your muscles when you're sore or looking for some more low impact exercise.
Rowing machines mimic the motions you'd make while rowing a boat. Though it may seem like they're only working out your upper arms, they're actually giving you a full-body workout! So, if you want to tone your muscles, increase muscle mass, or just burn some calories, a rowing machine is a great addition for your home gym.
---
4. A Weight Bench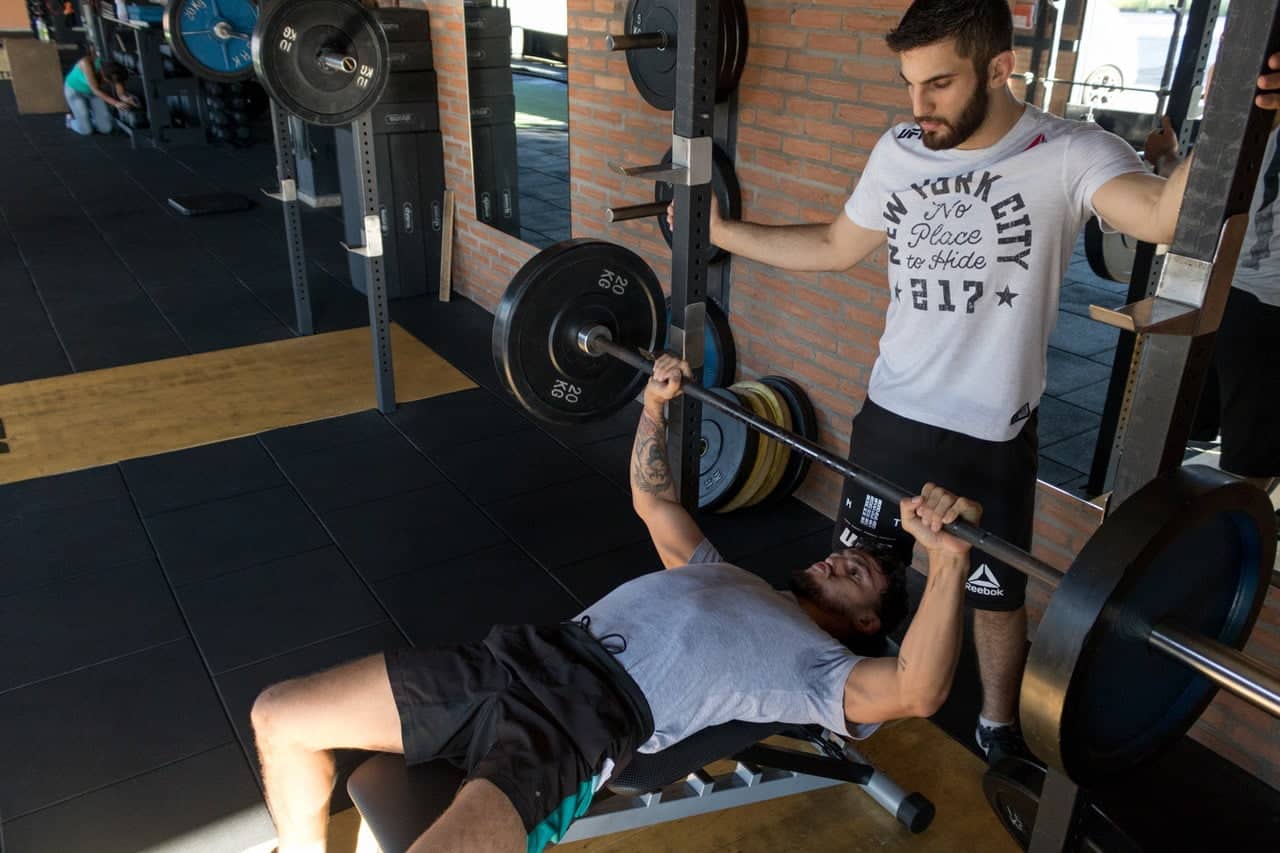 Image Courtesy of Pexels
No products found.
Weight benches are one of the staples of lifting. Some setups are built for a variety of uses, such as our featured weight bench. The makeup of the bench allows for bench pressing, push-ups, sit-ups, and for use as a dip station. The versatility makes it a perfect option for your home gym, allowing you to work out multiple muscles with only one piece of equipment.
Most weight benches will require you to purchase your own weights. This will give you some freedom in the weights that you want.
No products found.
---
5. A Dumbell Set
Sale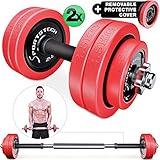 Sportstech 2in1 innovative Dumbbell & Barbell Set with Silicone...
✅𝟮𝗜𝗡𝟭: The AH300 dumbbell combines two functions in one product – Convert your dumbbells quickly & easily to a barbell! The space-saving solution for effective strength training at home!
✅𝗦𝗔𝗙𝗘𝗧𝗬: Our dumbbells with anti-slip handles provide optimum support. The weight plates can be securely fastened to the dumbbells with star locks. The removable silicone cover protects the weight discs from scratches and also protect the floor from damage.
✅𝗛𝗜𝗚𝗛 𝗤𝗨𝗔𝗟𝗜𝗧𝗬: The set includes high-quality 2.5 kg and 1.25 kg cast iron weight plates. The dumbbell bars have a diameter of 30 mm and it is developed with extra thick foam that provides you a more comfortable effective strength training.
✅𝗖𝗟𝗘𝗩𝗘𝗥 𝗧𝗥𝗔𝗜𝗡𝗜𝗡𝗚: You can choose between a 20 kg and a 30 kg set. Whether full body or individual exercises - experience the limitless choice of exercises made possible by the AH300. Perfect for weight bench exercises.
Last update on 2022-05-10 / Affiliate links / Images from Amazon Product Advertising API
No home gym is complete without a dumbell set! Dumbells can be used for plenty of different activities, whether you're just lifting the weights or using them in addition to another workout.
The set of dumbells that you purchase will depend on your current strength level. Lower weights allow for better use of cardio, giving you the ability to do more reps. However, heavier weights will help build muscle and increase your strength training.
We recommend buying a variety of different dumbells to start off your home gym. This will give you the freedom to experiment with different weights and incorporate them into different activities.
---
6. A Pull-up Bar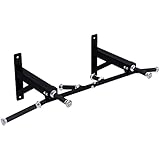 Maxxus Professional Pull-Up Bar with Multigrip for mounting on...
The steel construction with the pull-up bar is characterised by high Belastbarkeit. by the screw connection of the construction, the components are tense, and thus against Verwindungen secured.
In the manufacture of the pull-up bar, Particular attention to the strength of the components used in order to ensure a safe Training to help in the selection of the matter was to best materials and the light can be respected.
The mounting of the pull-up bar is quick and easy to bewerkstelligen. to securely attach Betonwänden are matching heavy-duty dowels:.
Pace when you do your Training routine with the pull-up Bar as a trainings equipment for arms, shoulders and Backs. Training on the Bar have undergone the torso muscle in a variety of traditional Training to e.g. a Multipresse. This allows for effective Training of the muscular system. The multiple Way Lat allow for an effective Training, both for beginners, as well as for Fortgeschrittene. the grips are covered with a soft coating to the charges for the hands to reduce.
Last update on 2022-05-08 / Affiliate links / Images from Amazon Product Advertising API
Pull-up bars are small tools that are easy enough to install in any room of the house. They help you train your arms, shoulders, and back, giving you a comprehensive workout with little equipment needed!
Pull-ups can be hard no matter how strong you are. So, these make for a great piece of equipment to track your progress.
---
7. A Gym Mat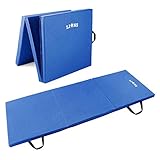 Lions Gymnastic Mat - 50MM Thick Tri Folding Yoga Exercise Gym...
HIGH-QUALITY AND DURABLE FOLDING GYM MAT - The outer material is made from a superior non-slip, strong basting stitched wipe clean, water and sweat resistant, high quality and durable toxin free Polyester DX900 Material. with premium safety and hygiene every time you exercise.
SOFT AND COMFORTABLE YOGA MAT - Outstanding comfort, cushioning and protection are provided by the environmentally friendly 5cm Thick, 180cm Length & 60cm Width. High-Density Rebounding Foam. It will hold its form much longer and cushion compared to traditional EPS foam gym mats. Why not try it yourself!
ECO-FRIENDLY YOGA MAT WITH Polyester DX900 Material AND HIGH-QUALITY EPE FOAM - The ergonomically designed exercise mats implements a three fold system making it easy for storage in cupboards or in the boot of your car. This, coupled with the robust carry handles, also makes incredibly portable. Make transportation convenient, and the tri-fold design is compact to fit easily into closets, car trunks, or in storage units at the gym.
CUSTOMER SATISFACTION - When it comes to our customer's satisfaction, we want them to pay for nothing but the best. That's why we work only with premium quality and durable materials and professional that is guaranteed to pass your high expectations.
Last update on 2022-05-08 / Affiliate links / Images from Amazon Product Advertising API
You won't always be using a machine during your workouts. Having a gym mat in your setup of home gym equipment can always come in handy. You can use it for doing stretches, for lifting weights, doing sit-ups, push-ups, and more. They can also be used as a yoga mat depending on the kind of moves that you're hoping to do.
---
8. Resistance Bands
Last update on 2022-05-08 / Affiliate links / Images from Amazon Product Advertising API
Many more intense pieces of equipment or heavier weights are great at building muscle mass, but you may be missing some key areas that need improvement. Resistance bands give you the opportunity to work out a variety of different muscles and give you more control over what you're working.
Resistance bands are available in a variety of different tensions. So, they can be used as a way of building muscles, stretching out your body, or used for other aerobic workouts.
---
9. A Foam Roller
Last update on 2022-05-08 / Affiliate links / Images from Amazon Product Advertising API
When planning your equipment for your home gym setup, it's important to remember some recovery tools. Foam rollers are an easy way of providing relief to your muscles, working out the sore spots after a vigorous workout. They're ideal for runners, weight lifters, and anyone doing intensive workouts.
---
10. A Bluetooth Speaker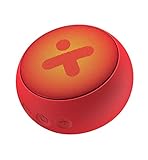 X-mini Kai X1 W - Portable Waterproof Bluetooth Stereo Speaker,...
IPX7 Waterproof certified for the outdoors, able to submerge in water (up to 1 metre) for up to 30 minutes
Built-in Camera Mount with detachable D-ring allows for multi-use when discovering the outdoors
Rugged, Palm-Sized Portable speaker designed for convenience on any trip
Large 50mm Audio Driver delivers quality sound beyond it's compact, palm-sized housing
Last update on 2022-05-08 / Affiliate links / Images from Amazon Product Advertising API
As mentioned, one of the best parts about working out at home is getting to play your own music as loud as you want. You shouldn't have to wear headphones in your own home! A speaker with Bluetooth functionality will allow you to play whatever you want from your phone's music library.
---
The best part about creating a home gym is that you can pick equipment that suits your individual fitness needs and goals. Do you prefer cardio to strength training? Fill it up with cardio machines! More of a free weights fan? No problem, there are plenty of options for those, too! These home gyms may sound like a costly investment at first, but it'll help you save on pricey gym membership fees for years to come.