Drills are an all important tool to keep in your garden shed. No matter what their purpose, it's impossible to keep up with your outdoor duties without one! Though, one question remains: when it comes to corded vs cordless drills, which option is best for you?
In this ultimate guide to corded vs cordless drills, we'll be looking at the benefits and setbacks to both of your options.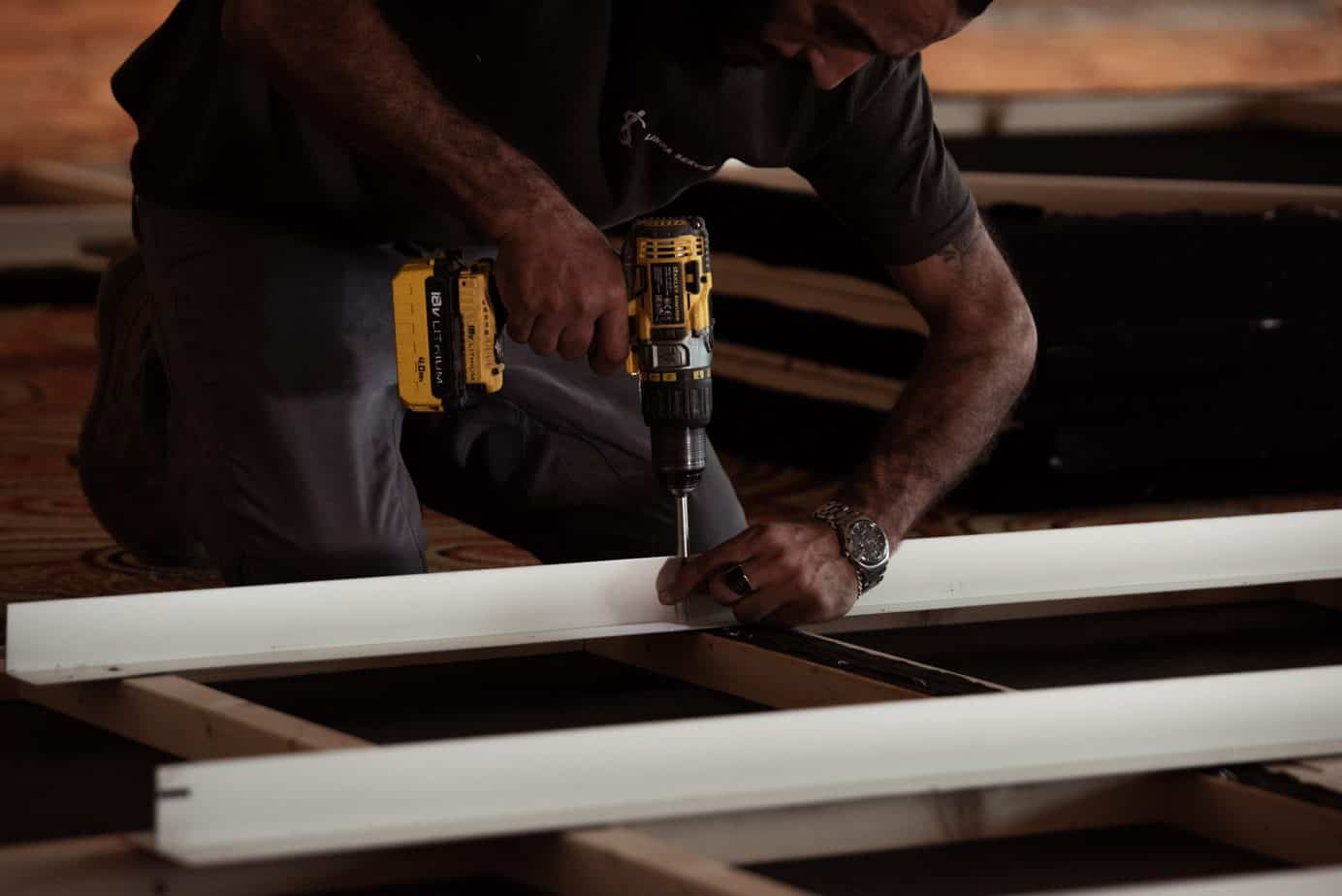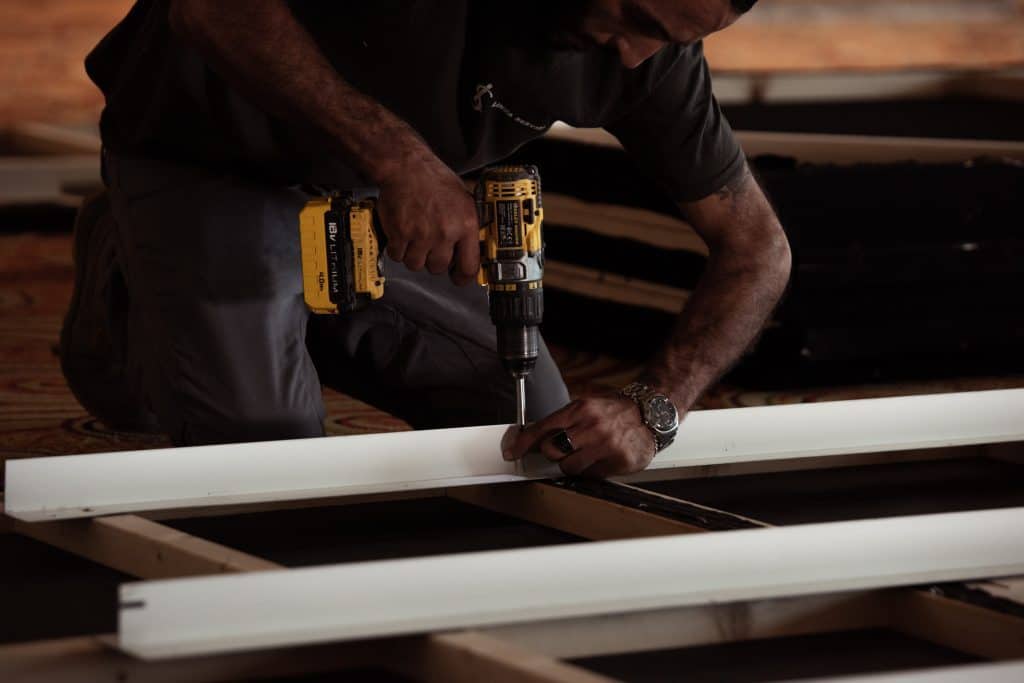 ---
Corded vs Cordless Drills
Before we get in to this guide of corded vs cordless drills, let's take a look at why these drills might be important for you!
Here is a non-exhaustive list of functions your drill might bring you:
Mixing paint, grout, and concrete
Sanding covered surfaces
Removing rust
Twisting wires
Drilling small or large holes
Hanging up photos
Installing drywall
What is a Power Drill?
If you've made it this far, then you probably have a pretty good idea about what corded vs cordless drills might look like. But do you know the actual specifics of what power drills are? If not, we're here to remind you!
A power drill is a machine that uses a trigger to turn on an electric motor. This will rotate the drill or screwdriver portion of the machine.
All About Corded Drills
The biggest difference in these appliances is how their power is recorded. The corded drills are rated in amps.
The power and speed of the corded drill will depend on the model that you buy. Many offer only one speed. Though, we recommend seeking out one that offers various speeds so that you can use your drill for multiple projects.
These types of drills are directly connected to electricity, which allows their power to be stronger. This also means that the drill does not need to be charged, and can be used for a significant amount of time.
The biggest downside, however, is that you can't use corded drills everywhere. Since they need to be connected to a power source, you'll have to deal with pesky extension cords or be limited to work near an outlet. This can make the corded drills an unreliable source of power for people who might travel or use drills for work.
The cord length is perhaps the most important feature of the corded drill. You'll want to find a corded drill with a long cord that is flexible and sturdy. This will allow you more freedom of movement in terms of both general space and drilling space.
There are plenty more features of the corded drill that we'd like to pay attention to. This includs:
They are cheaper than cordless drills
They are much more powerful than other options
Some additional cons include:
It will impact your power bill
You'll likely need to buy extension cables with your drill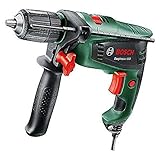 Last update on 2022-05-25 / Affiliate links / Images from Amazon Product Advertising API
All About Cordless Drills
Cordless drills are measured in volts. Sine the cordless drill does not directly connect to electricity, you are going to receive less power than the corded drill.
Thanks to the modern decision and overwhelming popularity of the cordless drill, they are often equipped with neat functions that were not common in previous drill decisions. This includes built-in lights and different speed settings.
The cordless drills are much more convenient for folks who do not work around a power outlet or other source of power. You can travel with your drill and not have to worry about whether or not a power source is available. It also saves you time that you might otherwise spend looking for a power source.
The power of the cordless drill, however, is limited. Since it needs to be charged, you have limited time before its power runs out. For most drills, this is around two hours.
The battery options in the cordless drill are most frequently offered with lithium-ion batteries. Some also offer a nickel-cadmium battery, though we don't recommend these as they are not very environmentally friendly.
When it comes to price, you might have a harder time finding a bargain with cordless drills. They are typically more expensive than the previous option due to their extensive features and general convenience.
Here are some other pros and features of the cordless drill that you might want to consider:
They are easy to store compared to the corded drill
They are offered in more speeds than other options
They are often lighter in weight
Additional cons of this option include:
Power inconsistencies can negatively impact your work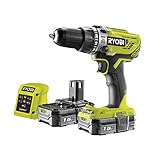 Ryobi R18PD3-215GZ 18 V ONE+ Cordless Combi Drill Starter Kit (2...
18V Cordless Combi Drill ideal for drilling in masonry, wood, plastic and metal, as well as driving screws
A ratcheting chuck improves bit grip strength, making this tool compatible with all standard drilling and screwdriving bits up to 13mm
A 2-speed gearbox delivers 500/1800rpm and up to 50Nm of torque to match different materials and applications
24 torque settings help to drive screws flush every time for a perfect finish
Last update on 2022-05-25 / Affiliate links / Images from Amazon Product Advertising API
The Ultimate Verdict
Choosing between the corded vs cordless drills is a tough decision. Ultimately, it will depend on your personal requirements.
For most handy homeowners and those who use a drill for various day-to-day tasks, we might recommend the cordless drill for its versatility and ease of storage. However, for those in need of some serious drilling, we think that it's best to go with the corded option for extra power.
If money is your biggest consideration, you may want to consider going with the corded drill. Some people may not know why they need a drill, and prefer to have one just in case the occasion arises. In this case, the more budget-friendly, the better! Though, keep in mind that you may need to invest in extension cables depending on the scope of your future projects!
---
Similar Posts:
---
Drills are fantastic pieces of equipment that everybody should have in their home. You might find yourself using them on a regular basis, or you may only need to use them once in a blue moon. Though, you're sure to be glad that you came prepared!
You can't go wrong with either option when it comes to the corded vs cordless drills. They are all exceptional options, and the one that you choose will ultimately depend on your personal preferences and eases of use.