One of the most important tools for cleaning is having the best carpet cleaning machine. And I'm sure that we can all admit that there are some places that we skip over when we clean the house. Whether we're not a fan of wiping down the shelves or sweeping underneath the couch, we've all been there. However, as any homeowner or renter can agree, there's nothing worse than a dirty carpet. They're always noticeable, and always being walked over. So, it's pretty easy to get frustrated. However, there's hope! Fortunately, many companies recognize the universal need for a clean carpet.
To help keep your cleaning quicker, easier, and hassle-free, here are the best carpet cleaning machines available now.
Best Selling Carpet Cleaning Machines in 2022!
Last update on 2022-06-17 / Affiliate links / Images from Amazon Product Advertising API
1. The BISSELL Proheat 2X Resolution Pet Pro Carpet Cleaning Machine 20666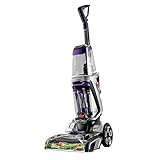 Last update on 2022-06-17 / Affiliate links / Images from Amazon Product Advertising API
You can tell that this carpet cleaning machine has all of the bells and whistles just by looking at it! Though this one does tend to be on the pricier side of most vacuum and carpet cleaning machine products, it's perfect for the homeowner that's prone to the messiest of carpets. Whether you have a shedding dog or plenty of cats rolling around, this one will be sure to let you end the day with a spotless floor.
Key Features
Works to handle the toughest mess. Mud, food spills and accidents alike, this product comes with an exclusive Pet Pro system to work on the worst of it.
Deep cleaning. The product comes with a 'Deep Clean' mode that offers a powerful clean.
This product knows just how easy it is to have a big mess. Though powerful, it's also a great option for everyday cleaning. It's lightweight and easy to maneuver around the house to get to the smallest spots. Plus, it's got a powerful suction for a quick dry time, so your floor won't be left feeling wet all day!
This carpet cleaning machine has a 2-in-1 pet upholstery tool with dry and wet cleaning capabilities. So, with just one tool, you can get rid of pet hair, stains, and smells! There is also a CleanShot Pretreater meant to target spots and stains that have accumulated on your carpet.
What We Love:
Light-weight and easy to move around
Great for pet owners, whether it's a cat, dog, or otherwise
Can easily get under furniture with a low-profile foot
What We Don't Love:
A pricier option for the budget-conscious
Taller in height than most carpet cleaners
So, for those with plenty of carpets (or just plenty of mess), this product ensures that you aren't being kept at home all weekend cleaning your floors. After your first use, you'll already feel just like we did – excited over the spotless carpet!
---
2. Vax Rapid Power Plus Carpet Washer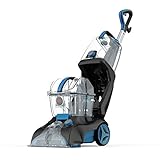 Vax Rapid Power Plus Carpet Cleaner |Includes Additional Tools |...
Deep cleans you carpets and leaves your carpets dry in as little as 1 hour*
Spin scrub technology TM - patented technology for a deep thorough clean
Above floor cleaning - ideal for cleaning stairs, upholstery, car seats.
Large tank capacity - for a longer clean without needing to refill
Last update on 2022-06-17 / Affiliate links / Images from Amazon Product Advertising API
This carpet cleaner comes with plenty of tools and technology to give your home the deep clean that it deserves. Plus, with a large tank capacity, you'll be able to get through your whole home without needing to stop to refill! This carpet cleaning machine also offers easy use for above-floor cleaning, so you can tackle your stairs, upholstery and car seats.
Key Features
Plenty of tools for every occasion. This product includes a spin scrub tool, upholstery wash tool, crevice tool, Platinum solution, and pre and post-treatment solution.
Dries in less than an hour. You won't have to worry about getting it dry in time for guests!
Comes with Vax Platinum Solution. So, you don't need to try to find the best solution for the product – it's already there!
This product comes with a patented spin scrub brush that rotates in different directions. It's made to lift and remove dirt and grime from the surface and depths of your carpet by getting into carpet fibers. It also comes with an edge-to-edge brush bar, so you can clean in the tightest corners. An extra-large tank capacity allows for longer cleaning times and will help you get into that vacuuming zone.
This purchase will come with pre and post-treatment solutions. The pre-treatment spray allows you to break down stains before you start cleaning your carpet. A strong post-treatment spray will be sure that the mess doesn't happen again! The solution that comes with this product is made by Vax, so you can trust that your carpet cleaner and solution are working hand-in-hand to give you the cleanest carpet imaginable.
What We Love:
The included carpet solution
The multiple tools to get into every crevice and tight space
Sucks up any water or wetness
Easy to assemble
What We Don't Love:
It's heavier than many other carpet cleaners.
Small detergent compartment
Hard to clean after use
This is really the perfect carpet cleaning machine for people with plenty of hard-to-reach spaces in their homes, whether it's a complicated staircase or many carpeted closets. You'll trust you've made the right purchase once you start noticing a difference right away.
---
3. Rug Doctor Deep Carpet Cleaner
Sale
Rug Doctor 1093170 Carpet Cleaner, Plastic, 1300 W, Red
The New Super Boost Spray function empowers you to customize your clean to the unique needs in cleaning high traffic heavily soiled areas
The Rug Doctor Deep Carpet Cleaner uses Dual Cross action Brushes - designed to deep clean every side of the carpet fibers
maneuverable and convenient,
easy filling and rinsing tanks, larger opening lids, built in detergent measuring cap
Last update on 2022-06-17 / Affiliate links / Images from Amazon Product Advertising API
If you've always wanted to get your carpets professionally shampooed, but haven't been able to make room in the budget, this deep carpet cleaning machine has you covered. Not only will your floors look entirely new, but they'll smell great, too! This product has powerful brushes to make sure that you only have to go over each space once. Say goodbye to stains, and hello to fresh carpets!
Key Features
Reduced drying time. This product has powerful suction technology that works to remove moisture, so they won't stay wet for long.
Specialized spray for stains. This carpet cleaning machine comes with a super boost spray meant to target stains in high traffic areas.
This carpet cleaning machine uses a powerful, dual cross brush system to clean your carpet. The technology works by oscillating through the carpet fibers, which grooms, cleans and polishes. You can use the super boost spray that comes with the carpet cleaner to get out tough stains. Plus, with powerful suction, you won't need to worry about pet hairs, either!
This carpet cleaning machine is incredibly user-friendly. Features include a collapsible handle, a detergent measuring cap, easy-to-open and labeled tanks for cleaning, and are simple lifting. With a compact design, you also won't need to worry about storage, as it can easily fit into any closet.
What We Love:
No assembly required!
It comes with a removable tool caddy so you don't need to run back and forth to grab your supplies.
What We Don't Love:
It can get heavy to push for long periods of time, as well as carrying up and down the stairs.
So, if you're in the market for a perfectly clean carpet, this product is a no-brainer.  You'll instantly be reminded of how nice it is to have fresh smelling and clean carpets. And, with such easy use, you won't have to dread cleaning them the next time that your carpets are dirty!
---
Right, now lets take a look at what you should be looking out for when considering the best carpet cleaning machine to purchase!
What To Keep An Eye Out For
Our cleaning needs are unique to our homes, lifestyles, and cleaning habits. So, when picking out a carpet cleaning machine, it's important to understand the different features that come with vacuum products. When reviewing our list of carpet cleaners and shopping for your own, keep these things in mind.
What kind of floors do you have? 
Is your room entirely carpet? Hardwood? Or maybe a mixture of both? Most carpet cleaning machines do their work best on carpeting floors and can't handle the delicate hardwood floors. Others are the exact opposite. If your home has a good mix of different flooring, be sure to check out individual reviews to understand if the product will work for you. Many typical carpet cleaners may also have side functions or specialized tools to tackle things like hardwood flooring.
How Much Noise Can You Make?
Carpet cleaning machines can be noisy. If you live in your own home, this likely won't be a huge problem for anybody but you (or your pets). However, for those who live in an apartment or with roommates, it might be best to look for a quieter carpet cleaner. Many options are specialized to stay quiet, and will make such little noise that you'd never know its running.
Common Carpet Cleaning Questions
Once you start seeing how much of a difference a clean carpet can make, you might start asking some questions about carpet cleaning in general. So, here are all of the answers you may need!
Why is having a clean carpet important?
The first thing that will come to mind when you think of clean carpets is nice, aesthetic reasons. Fresh and nice smelling carpets automatically make your entire home seem cleaner. But, aside from the obvious, having your carpets kept clean is incredibly important for a variety of reasons. Perhaps the most important is the health benefits of a clean carpet. Carpets get messy and dirty easily, and as such, they're a breeding ground for dangerous bacteria and allergens. So, keeping a dirty carpet harms you and your family to these pollutants. Keeping your carpet regularly clean is important for your health.
Keeping up-to-date on your carpet cleaning also helps you save money in the long run. Carpets can be expensive, and the longer you keep yours in good condition, the less you'll have to spend later on. A fresh and clean carpet can also help your home look more appealing if you ever plan on selling it.
Should I be getting my carpets professionally cleaned?
If you don't have a lot of free time to clean, having somebody else do the job can always be a great choice. But for many people, it's simply not in the budget to have someone professionally clean your carpet. Plus, with high costs of cleaners, a service can cost as much as a brand new carpet cleaner!
Many carpet cleaners use a steam cleaning method that lifts out any dirt or pollutants. This is a great way to extend the life of your carpets. If you haven't worked on cleaning your own carpets for years, it may be worth having someone professionally clean your carpets just to undo the damage of years of dirt and traffic. But if you regularly clean your carpets yourself, and do more than just vacuuming, then you can certainly get away without having a professional cleaner.
Do professional carpet cleaners vacuum first?
It's usually a good idea to vacuum quickly before any professional or home carpet cleaning. This is especially important if you have plenty of pets, as a layer of hair will likely be on your carpets. Plus, the vacuuming job will remove any loose dirt and debris, making the deep cleaning process easier.
What is the best carpet cleaner spray?
Sometimes you may find stains in your carpet, but don't feel like doing a full carpet clean. Carpet cleaner spray exists to remove small stains so that you don't need to go through the trouble of an entire carpet!
Many carpet cleaners, like the ones on this list, come with their own solution. So, if you're going to be using a carpet cleaner spray on your floors, be sure to check that it works with the carpet cleaner that you're using. But when looking for a carpet cleaner spray, look for one that tackles both stains and lingering odours.  Another thing to look for is carpet cleaning powder. Because it is in powder form, you don't need to worry about over-wetting the floor, which can damage the carpet and fade colours. Instead, just leave it overtop a stain, wait, and then vacuum it away!
Clean floors can affect our lives more than we'd think. Getting the right carpet cleaning product will save you time, energy, and hassle. There's nothing better than stepping inside of your home after a long day and not having to spend the night cleaning. So, purchase your carpet cleaner with confidence and remember that we all have floors to clean, but it doesn't have to be a pain!